Nine Fall Recipes with Seasonal Foods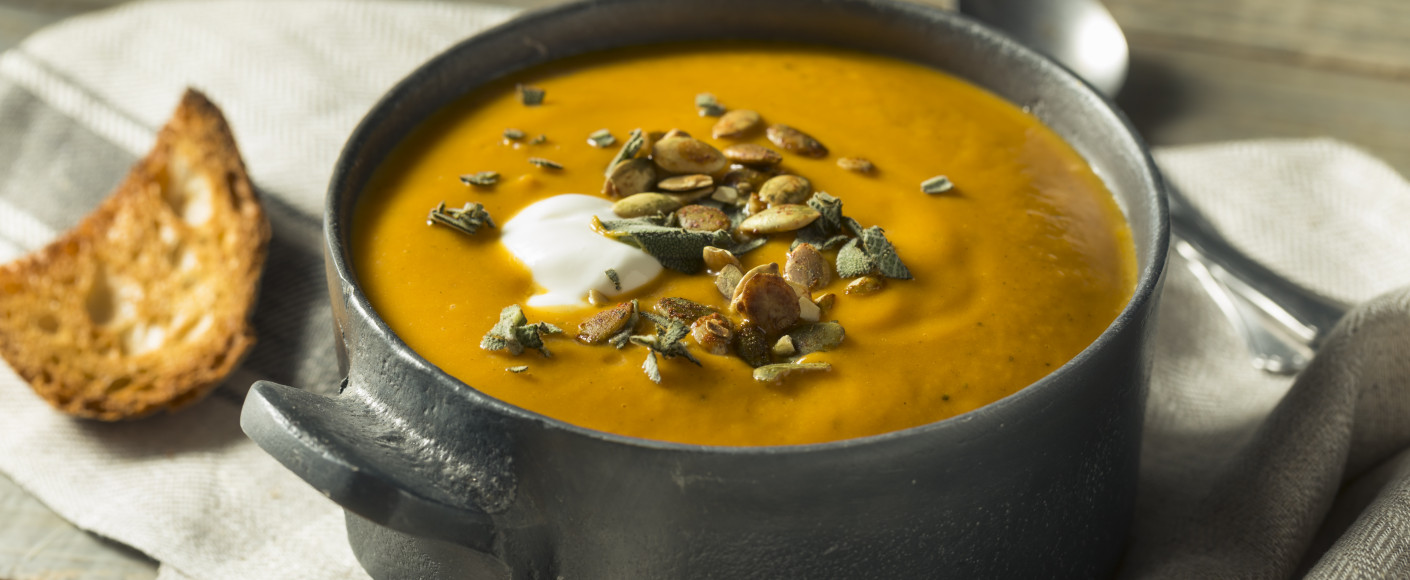 We don't know about you, but we think there's something special about fall in Kansas. Maybe it's the crisp air swooping in to bring relief after a scorching summer. Maybe it's the colorful leaves making our drive to work a little more scenic. Maybe it's the bounty of new seasonal produce bringing fresh flavors to our tables. 
Or maybe it's all of the above! No matter why you love fall — or even if it's not your favorite — we hope you take advantage of the seasonal ingredients in Kansas this year. To get started, here are a few of our favorite recipes featuring fall foods. 
Fall Main Dishes
Beef and Butternut Squash Chili
Nothing says "fall" like a steaming pot of chili. A true crowd favorite, this dish will warm you right up. 
Savory Seasoned Turkey Breast
Who says you have to wait until Thanksgiving to serve turkey? With a brine featuring notes of brown sugar and citrus, this savory recipe hits the spot all season long. 
Sweet Potato Shepherd's Pie
A twist on a classic, sweet potato topping on shepherd's pie is the epitome of fall eating. Requiring a little more time than other dishes on the list, we promise the result is worth the effort.
Fall Soups
Creamy Autumn Wild Rice Soup
Packed with seasonal ingredients like sweet potato and celery, this soup can be customized to fit any taste — simply remove the veggies you don't like and add more of those you do.  As a bonus, you can whip it up using a slow cooker or a stovetop to match the pace of your day.
Hearty Ravioli Soup
Made in a Dutch oven, this recipe makes cleanup a breeze. As tasty as it is easy, ravioli soup is the perfect addition to any potluck or get together. 
Spiced Butternut Squash Soup
This isn't the butternut squash soup you've had in the past! Ingredients like curry powder and granny smith apples make the dish pop and will have everyone coming back for seconds. 
Fall Desserts 
Baked Apple Cider Donuts
Delicious for breakfast or for a decadent snack, these donuts bring the flavors of fall into your home. No donut pan? No worries! Use the same recipe to make muffins instead. 
Baked Apples with Cinnamon Yogurt Topping
A healthier take on ice cream-topped pie, this dish features a yummy yogurt substitute. With a small amount of prep work before going in the oven, it's easy to make in tandem with dinner.
Pumpkin Cheesecake Shake
If you're craving something sweet but don't have time to bake a whole pie, we found the recipe for you. Only requiring a blender for kitchenware, you'll get all of the pumpkin-y goodness without all of the hassle. 
Huh, suddenly we're starving! If you are too, we hope you try a few of these fall recipes. And if you do, be sure to tag us on Facebook or Instagram to share your masterpiece. 
More Fall Goodness
---