Behind the Scenes of a Pumpkin Patch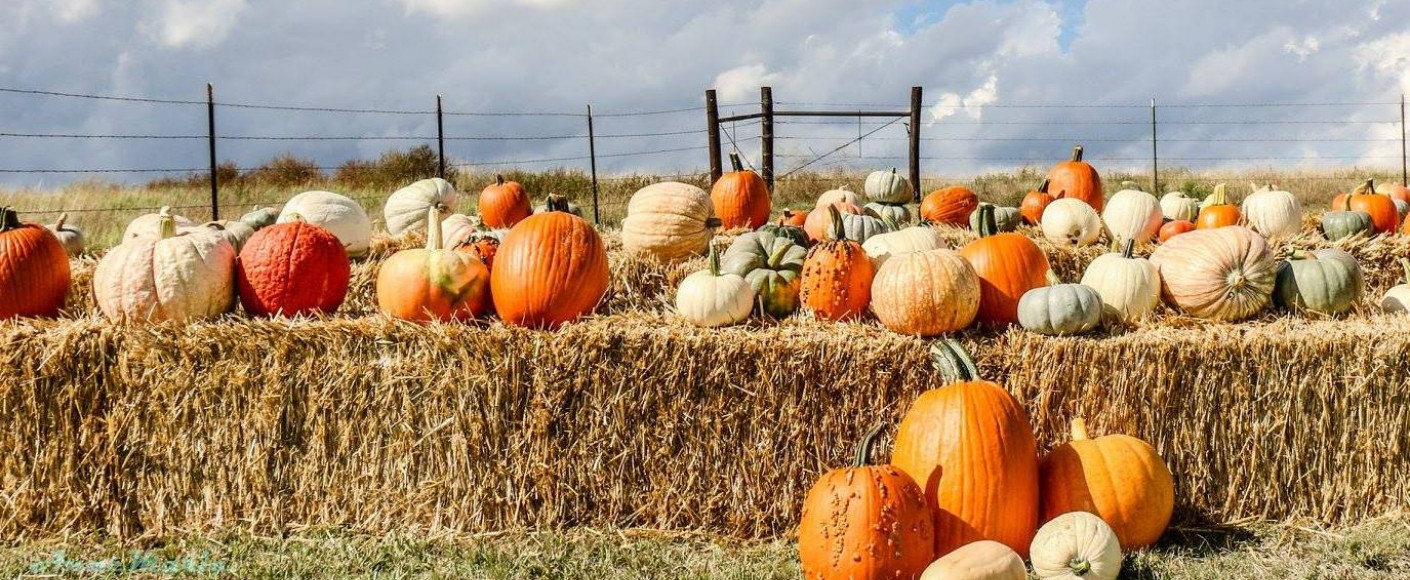 Orange, white, pink, green. Smooth, bumpy, round, flat. When it comes to choosing a pumpkin, the options are endless — and totally up to your style tastes. Have you ever wondered what it takes to be a pumpkin grower?
Amy France of France Family Farms gives us the scoop on how their family started their own pumpkin-growing business — The Farmer's Daughters' Pumpkins. Read on to see what goes into growing pumpkins and the lessons they've learned over the years, as well as some tips for picking the perfect pumpkins.
How did you get started growing pumpkins?
The Farmer's Daughter's Pumpkins truly began out of a need in our community. To purchase fun and unique ornamental pumpkins, you would have to travel at least 60 miles to get them. There was a basic supply at our local grocery store, but if you wanted to recreate a Pinterest picture, those pumpkins wouldn't cut it! We had a little bit of ground on the farm that wasn't being used and I pitched the idea to my husband, Clint. At first, he thought I was crazy, but being the good husband that he is, we gave it a try. The first year we didn't plant as many ornamental varieties because my husband was still a little leery. Once he saw how quickly those went, he was on board.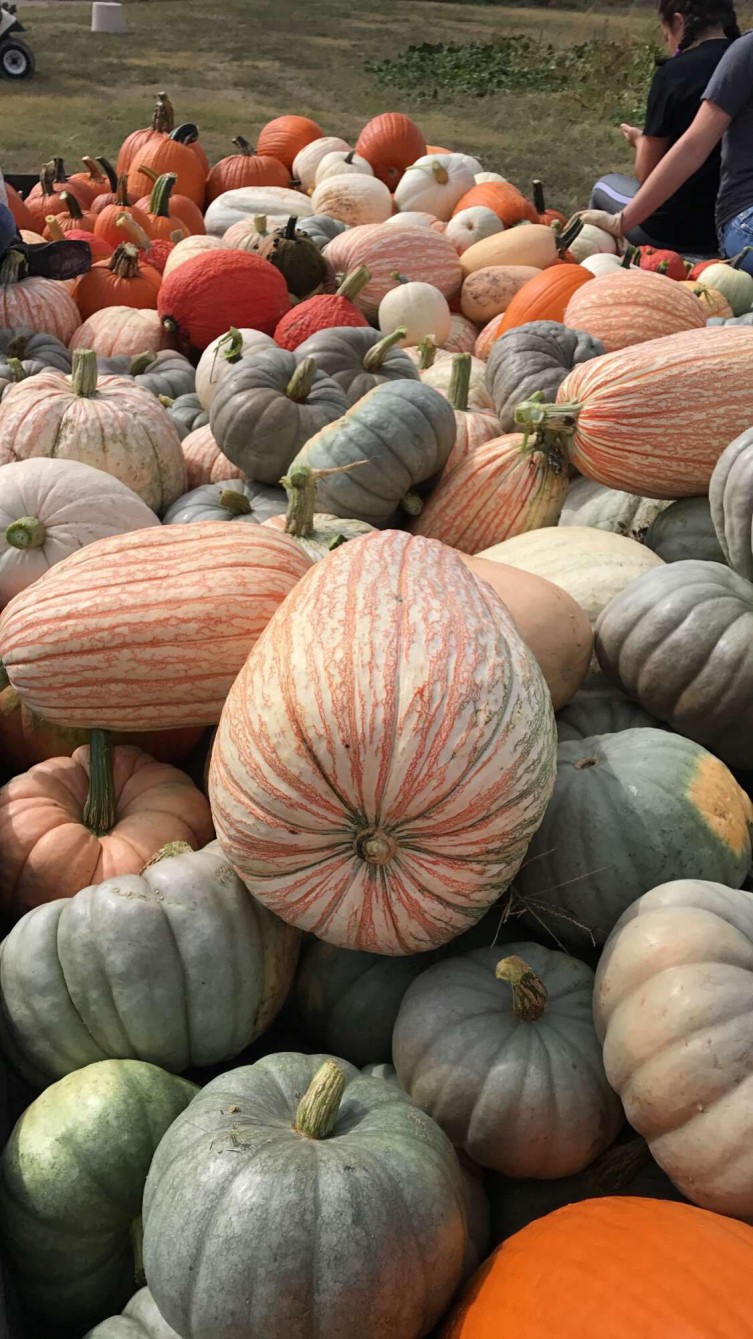 Who is involved in growing the pumpkins?
Our pumpkin patch takes the whole family, including our kids: Delaney, 14, Calli, 12, and Jury, 6. Clint usually "works" the ground; just like a garden, the soil needs to be tilled (we just use a little bigger piece of machinery). We also use our chicken poop (technical term, of course) to fertilize it. We build up mounds or rows to begin the planting process. Clint created a tool that helps make the holes while keeping the space between the plants even. One kiddo will walk down the rows making the holes, while the others drop in the seeds and gently cover them with soil. After all the seeds are planted, we will lay out a drip hose and secure it so the western Kansas wind doesn't blow it away. We usually try to stagger planting over a few weeks to keep the supply going. 
When harvest comes around, we bring in everyone! This includes our grown children — Caleb and his wife Kennedie, and Madi. This really is the fun part! It's like a treasure hunt. The shapes, sizes and colors never cease to amaze us. We will form an assembly line from the patch to the trailer. Several of us will go through the patch clipping the pumpkins from the vines, then the next group comes in and begins tossing from one person to the next until it gets loaded on to the trailer. 
The last two years we've battled grasshoppers. These giant grasshoppers will eat the leaves off the plants the second they emerge. This year was especially challenging. We replanted our pumpkin crop threedifferent times. Our crop was substantially smaller as a result. The pumpkin crop isn't any different from other big field crops like corn, wheat and grain sorghum. Nature makes us or breaks us! But we keep improving from year to year. The pumpkin patch is really my "farm" and I'm a beginning farmer with lots of help from farmers who are smarter and wiser than me. I love watching our family's efforts and hard work pay off, not necessarily monetarily, but in lessons learned. We do it together from beginning to end. 
What varieties of pumpkins do you grow?
We plant a wide variety of pumpkins and truly haven't made a science of it yet. We began with buying packets of seeds we liked, and we still do it that way four years later. We also harvest the seeds from our own pumpkins to be replanted the following year. Our favorites are definitely the odd-looking ones! Some of the varieties we grow are: Hooligans (small, multicolored), Baby Boos (small, white), Full Moon and Cotton Candy (both white), Jarrahdale (grey-blue), Cinderella (varies in color, more flattened but still round), Porcelain Doll Pink (light pink), Knuckle Head, Goosebumps and Warty Goblin (bumpy, warty texture). There are some regular jack-o'-lantern seeds in the mix, too. No two pumpkins are ever the same!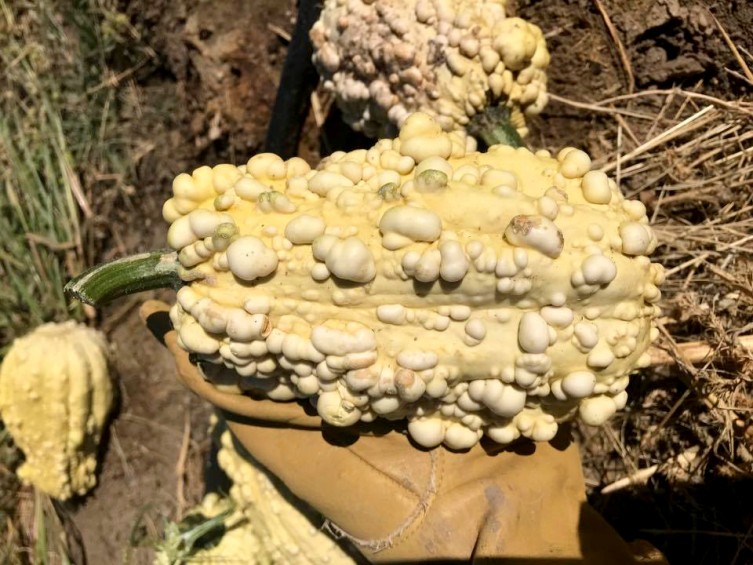 What tips do you have for picking the best pumpkins?
When selecting a pumpkin, be sure to keep in mind its purpose. Specialty pumpkins are going to have a much thicker flesh, making them harder to carve. I recommend sticking to the jack-o'-lantern types for carving, then decorating with the fun, unique ones. White pumpkins often have a jack-o'-lantern-like thickness as well. We have many customers "set up" their display while picking their pumpkins out. This is a great idea to make sure you have just what you need. Bring your Pinterest inspirations and recreate! 
What special memories have you made as a family?
Our family has truly enjoyed this pumpkin patch journey. (Well, most of it!) There are plenty of times we aren't very excited to go weed or put thousands of seeds in the ground by hand, but we do it and it's a beautiful life lesson learned as a family. The kids experience all the business aspects of growing and selling pumpkins: the expenses, field care (weeding), planting, harvesting and marketing the crop. We give the kids a certain percentage that they can spend how they want and a percentage goes to their savings accounts — but first they tithe. Money is a gift and doesn't come easily. We believe this is a crucial lesson to instill in our children. The best way to teach a lesson is to hold their hands while they are learning!
Follow France Family Farms on Facebook and Instagram to see more about The Farmer's Daughter's Pumpkins.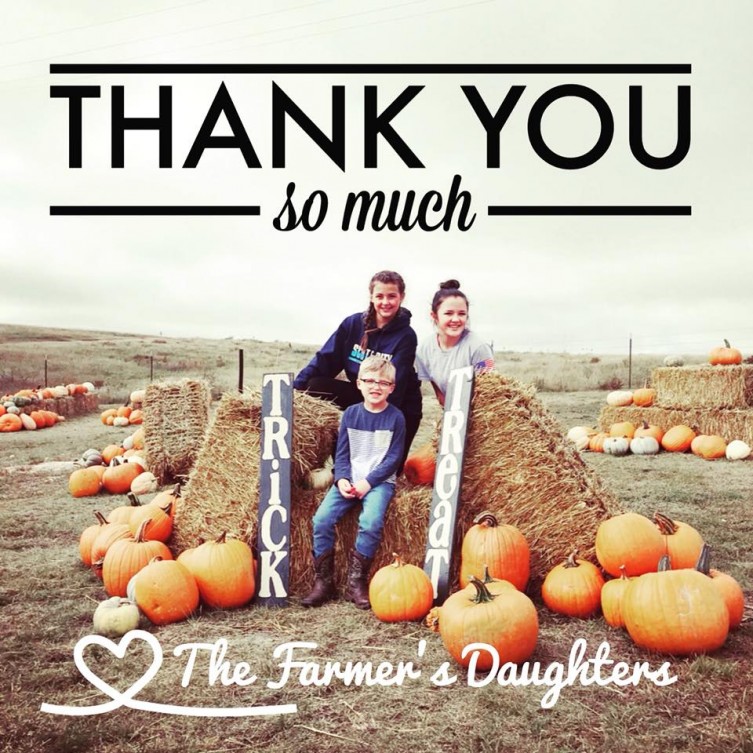 More Fall Goodies
---