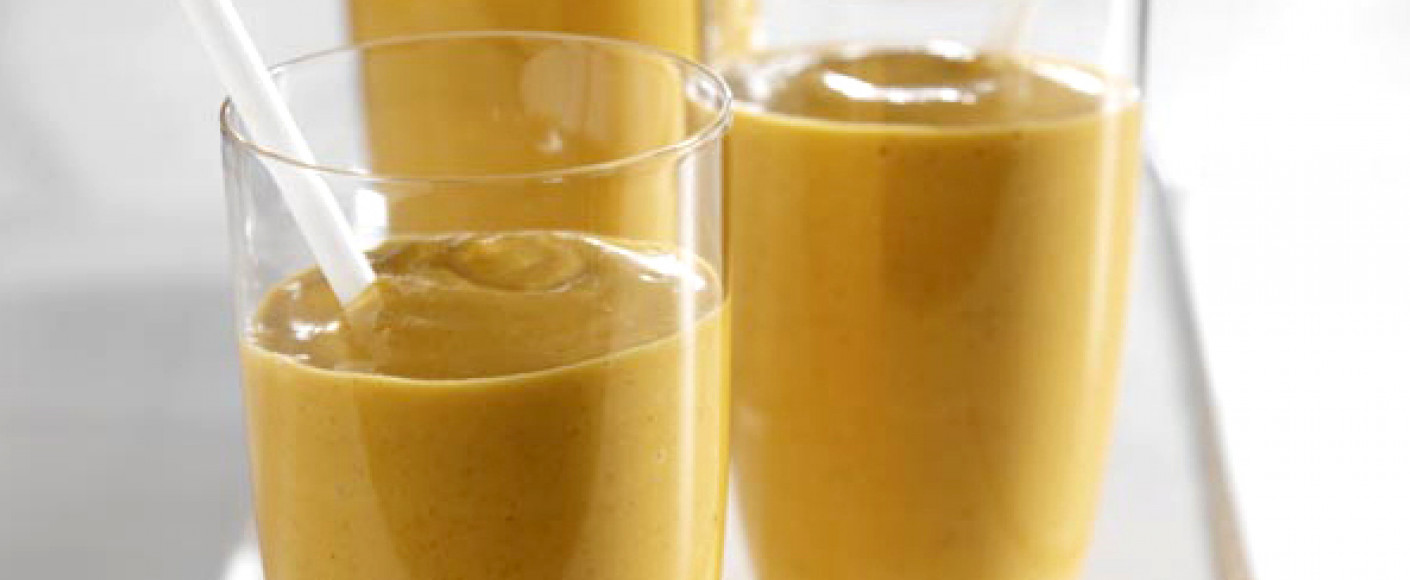 Forget pumpkin spice lattes. Meet your new fall obsession: pumpkin cheesecake in a shake!
On a specialized diet? This recipe works well for folks following a plant-based (vegetarian) or gluten-free diet — and, of course, omnivores!
Ingredients
1 can (15 ounces) pumpkin, chilled 
3 ounces reduced-fat cream cheese 
1 container (6 ounces) low-fat vanilla yogurt 
1/4 cup brown sugar 
1/2 teaspoon vanilla extract 
1/2 teaspoon cinnamon 
1/8 teaspoon nutmeg
2 cups low-fat milk 
6 teaspoons graham cracker crumbs 
Directions
Place the first seven ingredients (everything except the milk and graham cracker crumbs) in blender; blend until smooth. Add milk, then blend again.
Pour into glasses and top each serving with a teaspoon of graham cracker crumbs.
This recipe was provided courtesy of Midwest Dairy. Get more great dairy recipes from their website!
More Favorite Fall Recipes 
---