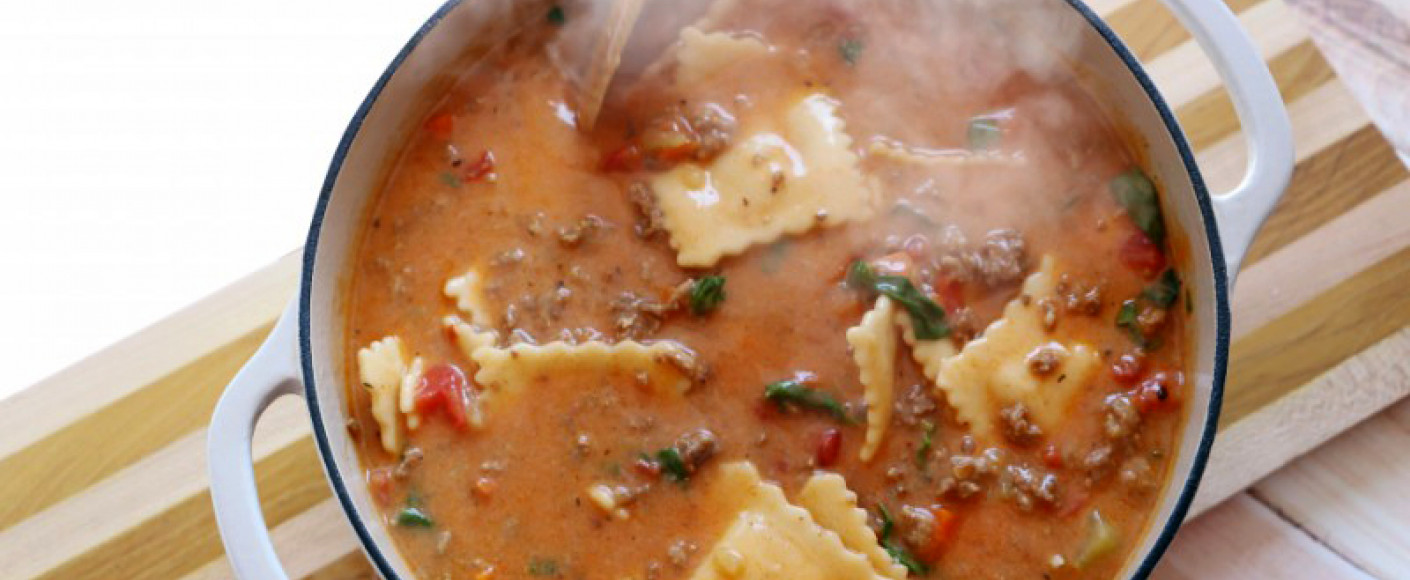 Warm up with this simple soup that is as delicious as it is beautiful. This recipe from Chef Alli is perfect for cool fall weather — and it's all made in a Dutch oven, so cleanup is a breeze!
Ingredients
1 pound bulk Italian sausage
1/2 teaspoon dried basil
1 yellow onion, diced
4 ribs celery, diced
4 carrots, diced
3 tablespoons tomato paste
½–1 teaspoon chipotle sauce (or use minced chipotles in adobo) 
4 cups chicken broth
1/2 pound. frozen cheese ravioli, thawed
1/3 cup heavy cream
Parmesan cheese, for garnish, optional
Directions
In Dutch oven over medium-high heat, crumble Italian sausage, then add dried basil, onion, celery, carrots and tomato paste; cook for six to eight minutes or until tomato paste turns a deep reddish-brown color, stirring often and adding a bit of chicken broth as needed to keep tomato paste from sticking to the bottom of the Dutch oven. 
Stir in chipotle sauce, broth and ravioli and bring soup to a boil; reduce heat and simmer for 20-25 minutes. Stir in heavy cream, cooking just until hot throughout. 
Garnish soup with Parmesan cheese and serve at once. 
More Great Family-Friendly Recipes
---