Pressure Cooker Pulled Pork Chili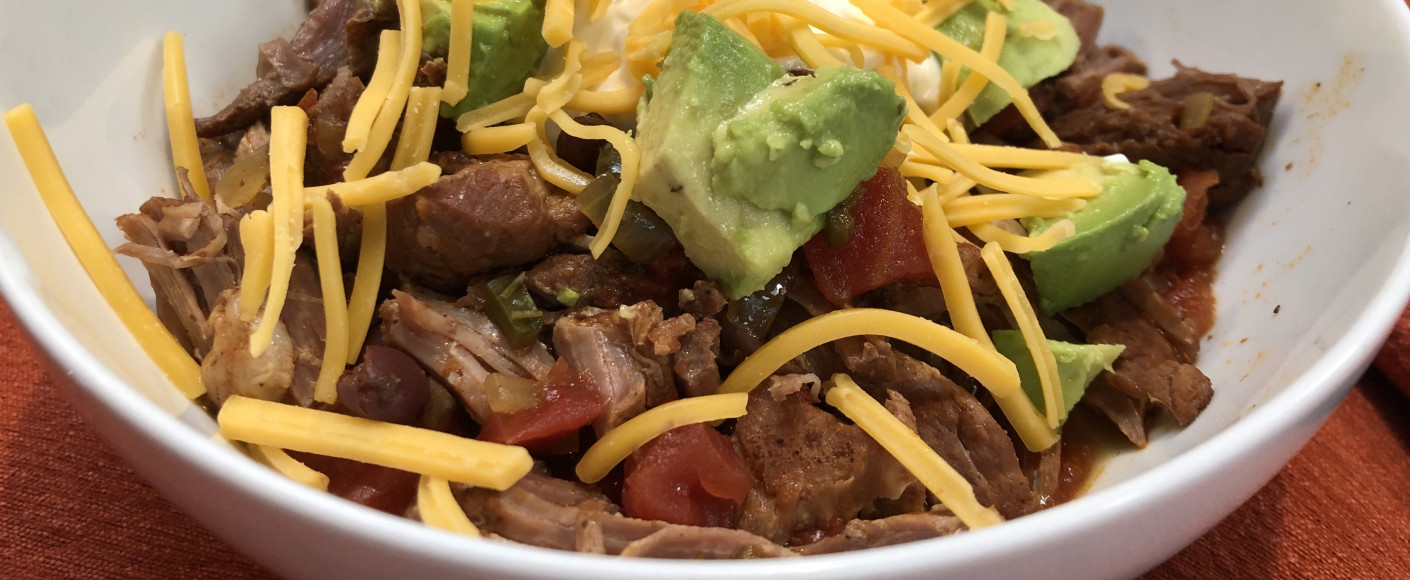 Craving a delicous chili? This electric pressure cooker pulled pork chili recipe will hit the spot. 
Ingredients
1 tablespoons chili powder 
1 teaspoon cumin
2-3 pounds boneless pork shoulder roast, cut into 3-inch chunks 
1-2 tablespoons olive oil 
1 yellow onion, diced 
2 cloves garlic, minced 
1-2 jalapeños, seeds and membranes removed, diced 
15 ounce can black beans, drained and rinsed 
15 ounce can petite diced tomatoes, with juice
10 ounce can diced tomatoes and green chilies 
8 ounce can tomato sauce 
8-12 ounce Mexican beer (yes, beer!) or chicken broth 
1/3 - 1/2 cup chopped fresh cilantro 
Toppings as desired such as shredded cheeses, sour cream, guacamole, etc.
Directions
Preheat electric pressure cooker (EPC) pot to sauté setting; when EPC pot is hot, add spices and oil , stirring until spices become fragrant, just a few seconds. 
Add pork chunks to hot oil in EPC pot, browning pork on all sides, working in batches so pork chunks aren't crowded as you are browning them. Remove pork to a plate and reserve. 
Add onions, garlic, and jalapeños to drippings in EPC pot, stirring just to combine a bit.  Stir in beans, tomatoes, tomato sauce and beer; return pork to EPC pot. 
Lock lid into place and choose high pressure setting for 55 minutes. When timer sounds, use a natural pressure release, allowing pork to relax as the pressure naturally releases itself from the EPC. Test pork to be sure it's very fork tender; if not, give it another five to ten minutes under pressure with a bit of a natural release. 
Remove pork from EPC and shred using two forks; return shredded pork to pot. Season chili to taste as desired, serve with your favorite toppings.
If you're using leftover cooked shredded pork to make this chili, you'll only need to cook it under pressure (high setting) for 20 minutes, using a quick release to release all pressure from the electric pressure cooker.
More Hearty Dinners
---