9 Summer Recipes Featuring Seasonal Foods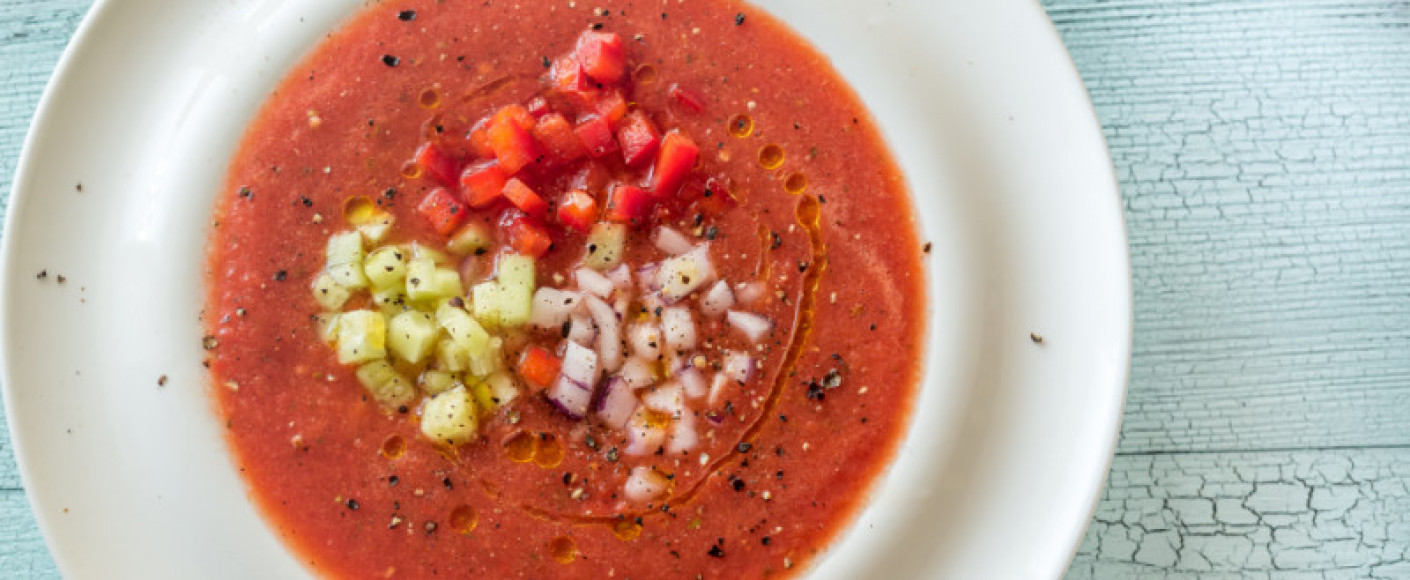 Along with warm weather and school vacation, summer brings something just as exciting: a new set of seasonal foods! This is a particularly tasty time of the year in Kansas, with many of our favorite fruits and veggies hitting their peak.
And while we're all for biting into a peach or eating raw peppers as a healthy snack, this season is also a great excuse to work seasonal foods into your meals. Take a look at some of our favorite summer recipes.
Salads
Grilled Corn-fed Beef Salad with Roasted Corn and Tomato Dressing
Featuring corn and tomatoes — both of which are in season — this salad is a double whammy of deliciousness. If you bulk up the amount of beef in each serving, this could also be hearty enough to work as a main dish. 
Grilled Steak and Watermelon Salad
Nothing screams summer like watermelon, right? The fruit's sweetness perfectly balances the bite of balsamic dressing here, with feta cheese providing a creamy texture. 
Peach and Tomato Salad
Peaches and tomatoes play together in this recipe to show off their sweetness. A vinegar-based dressing provides a nice counterpoint, and bacon bits are sprinkled on top to add a little savory crunch.
Sides
Antipasti Holiday Skewers
"Holiday" might be in the title, but this recipe is appetizing year-round. With spinach and tomatoes both in season, these skewers are easy to whip up and make a mouth-watering addition to any cookout. 
Asparagus and Quinoa Sauté
Is there a more beautiful color than the vibrant green of cooking asparagus? We think not. This dish is as tasty as it is gorgeous, with strong notes of garlic and a lemon zest topping.
Asparagus and Quinoa Sauté Recipe
Pasta Caprese
An easy recipe to make in under an hour, this pasta caprese can be tailored to your taste buds by playing with the proportions of each ingredient. Love lemons? Add an extra tablespoon of lemon juice to make the flavor more powerful. Garlic averse? Cut the measurement in half so it won't be as potent. 
Soups 
Chunky Summer Gazpacho
Refreshingly cool on a hot summer's day, this cold soup features strong tomato flavors and is topped with chopped cucumber and onion. Feel free to experiment with this dish and try other seasonal veggies — like peppers — on top instead. 
Cold Cucumber Soup
Another dish to relieve you from the scorching heat, this cool soup is a veggie-lovers dream. As the recipe notes, you can swap the sour cream for Greek yogurt to make it a little lighter. 
Drunken Italian Noodle Pot
Highlighting a colorful array of peppers, this dish includes Italian sausage and egg noodles, making it filling enough to stand alone as the main course. 
Is your stomach growling yet? We're ready to hit the grocery store or farmers market to stock up on seasonal ingredients. We hope you're able to feast on nature's bounty and make a few of these summer recipes. And if you can resist the urge to clean your plate right away, snap a photo of the recipes you make and tag us on Facebook or Instagram so we can see your creation!
More Summer Fun
---