Fourth of July Survival Guide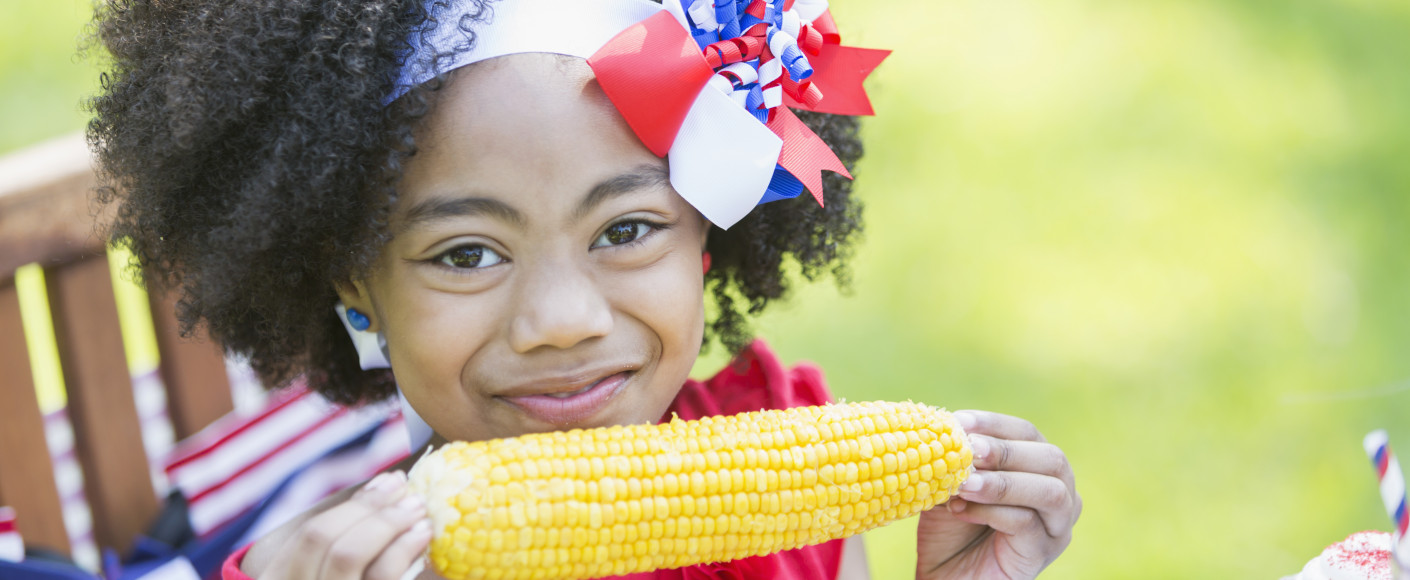 There's something special about our most patriotic holiday. Standing in the yard feeling the sun warm your face, watermelon juice dripping from your chin, the kids wading in the plastic pool — you can't help but be thankful as this and other classic Independence Day scenes play out across the country. 
Before you make it to the fireworks, though, planning a successful Fourth of July celebration can require a little planning. To help you pull off a sparkling party, we've put together a few tips. 
Think Ahead 
We've all made a last-minute run to the grocery store to grab one more can of pumpkin the day before Thanksgiving, but have you braved a day-of trip to the store on the Fourth of July? For your sake, we hope not. Not only are the crowds larger than the splash of Dad's record-setting cannonball, the hot weather makes tempers short and the experience tense. To avoid the hassle, make a shopping list and hit the store at least a week ahead of time. Trust us, you don't want to arm wrestle another desperate host for the last bag of chips in the aisle.
It's easy to focus on the food and forget about how your guests will eat it, so make sure you stock up on cutlery, plates, bowls, plastic cups and any extra serving utensils you'll need. Another commonly overlooked piece of the puzzle is decoration: Will you be hanging streamers? Balloons? Bunting? Make sure decor is on your list! 
Set Up Your Space
Before planning how to decorate your shindig, consider where most of the activity will take place. If you're expecting a large number of guests — or just want to keep the house clean — consider partying outdoors. 
Unlike other holidays, the Fourth of July doesn't require everyone to eat a meal at the same time around the same table. Instead, guests will probably graze throughout the day. This means you don't need to worry about having a table large enough for everyone. Put out the folding tables and chairs you have and opt for additional lounge spots with beach towels or picnic blankets. 
When it comes to outdoor parties, a little decoration goes a long way. Consider buying red, white and blue disposable tablecloths, which will double as useful cleanup tools when the evening comes to a close. Add another pop of color to the tables with red, white or blue napkins and plastic utensils. 
If streamers, balloons or bunting made their way onto your shopping list, try to distribute the colors evenly throughout the setup — you don't want an exclusively blue table. Try wrapping streamers around tree trunks or tossing them throughout the foliage. If you'd like to take things to the next level, break out your white or red Christmas lights and wind them around objects in the yard to keep the festive atmosphere going after the sun sets.
Create a Perfect Menu
Food is the star of any holiday, and the Fourth of July lends itself especially well to drool-worthy dishes. Here are a few of our favorite recipes: 
Main Dishes
Star-Spangled Cheeseburgers
If you're looking to take the already-American hamburger to the next patriotic level, this recipe is for you. Featuring star-shaped cheese, this dish will please the eyes and the taste buds.
Spicy Cheeseburger Sliders
Perfect if you want to turn up the heat, these burgers are flavored with chili powder and pepper jack cheese.
Sides 
Pressure Cooker Parmesan and Lime Corn on the Cob
Corn on the cob is a summer staple, but you can take the flavor even further with this quick and easy recipe.
Fruit and Pasta Toss
Simple to prep ahead of time, this fruity pasta salad will accompany any main dish perfectly. 
Desserts
Two Ingredient Homemade Ice Cream
If you have a countertop ice cream machine, try this effortless treat to cool down during the holiday. 
Rainbow Fruit Bowl with Lemon Honey Dressing
Colorful enough to serve as a centerpiece, this recipe can be customized to include your favorite fruits. 
Six Summer Drinks
If you're looking for something to sip on, try these delicious summer drink recipes complete with kid-friendly and adult options. 
Plan Activities 
A key to any party: Make sure the kids are entertained so the adults have time to enjoy themselves. Especially if the weather is scorching, think about incorporating water into games for the kids. A few water guns and some water balloons can go a long way! If you're comfortable doing so, set some ground rules — like no water in the house — then leave the kids to their own devices. Or, if you'd prefer more structure, split the kids up into teams, set a boundary and play water balloon dodgeball — if you get hit, you're out, and the last team with people standing wins. 
Fireworks are, of course, a fan favorite on the Fourth of July. Check with your local police station or fire department to see what kinds of fireworks might be legal in your area. Most importantly, stay safe and take the necessary precautions.
Above all, be sure you take time to just sit and visit with the people you care about and love. Particularly if you will be hosting a multi-generational get-together — holidays are great opportunities to hear family stories (maybe for the hundredth time) and make memories. Encourage the kids to hang out with their older relatives. Everyone will be glad you did.
Enjoy Yourself
Hosting any event can have its stressors, but the whole reason we do it is to spend quality time with our friends and family. Make sure you take a second to enjoy the feeling of the sun hitting your face, the sweet taste of the watermelon and the sound of your loved ones laughing in the country we're so lucky to live in. 
Happy Fourth of July! 
More Summer Fun