Star-Spangled Cheeseburgers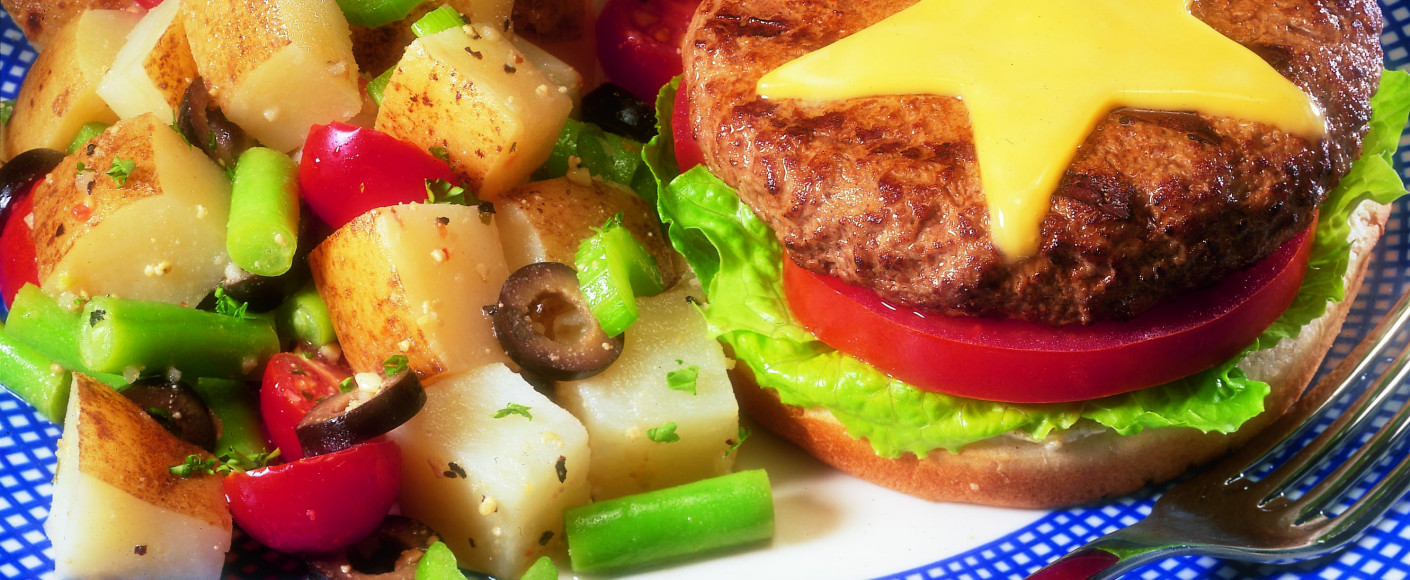 These burgers are a patriotic twist on an all-American favorite. Enjoy them for the 4th of July, or anytime during the year!
Ingredients
 2 pounds ground beef 
1/4 cup regular or reduced-fat mayonnaise 
1/4 cup honey mustard 
8 slices American cheese 
8 hamburger buns, split 
Romaine lettuce, tomato slices 
Directions
Combine mayonnaise and mustard. Cut star shapes from cheese with cookie cutter. 
Lightly shape ground beef into eight 1/2-inch thick patties. Place patties on grid over medium, ash-covered coals. Grill, covered, for 8 to 10 minutes. For gas grills, cook over medium heat on preheated gas grill, covered, for 7 to 9 minutes. Cook until instant-read thermometer inserted horizontally into center registers 160°F, turning occasionally. Season with salt and pepper after turning. About 1 minute before burgers are done, top with cheese stars. 
Serve in buns with sauce, lettuce and tomato.
Make More Great Burgers
---