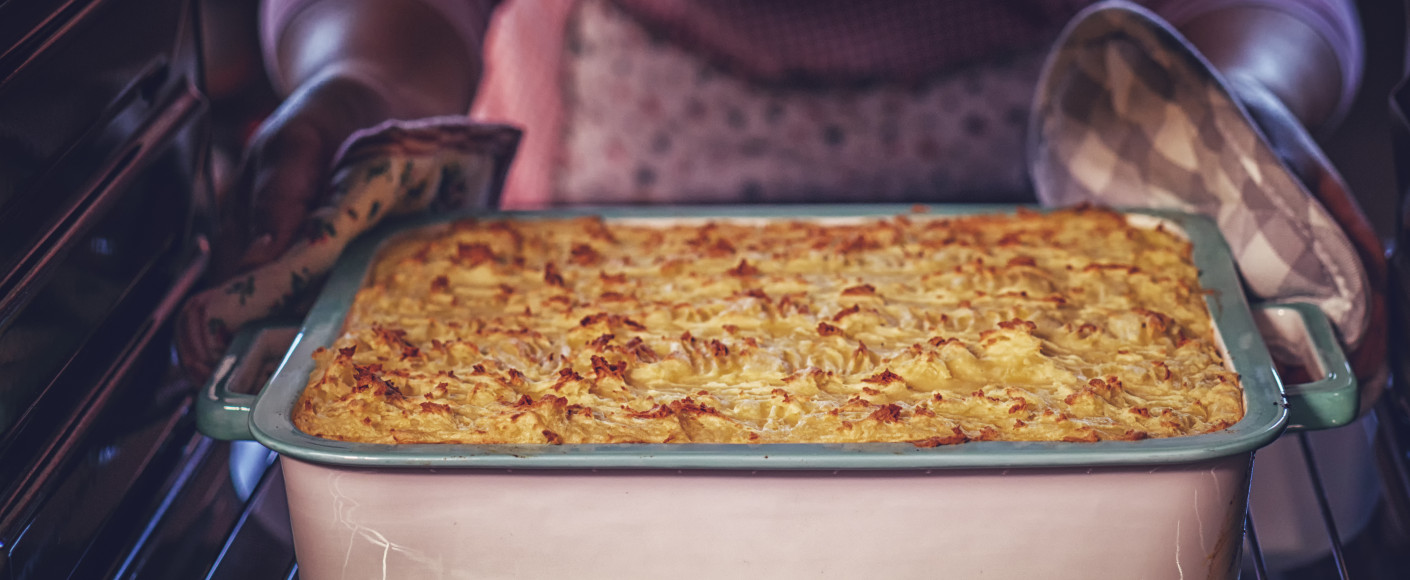 On busy days when it feels like your to-do list is taller than you are, the thought of cooking can be truly disheartening. Instead of spending hours in the kitchen, whip up a casserole! The best part? They're just as tasty as they are easy to make. 
Breakfast Casseroles
Simple Breakfast Casserole
A sweet take on a traditional breakfast casserole, this recipe features raisin bread, notes of vanilla and a dash of cinnamon. It can even be topped with syrup if you're feeling extra decadent. Before digging in, you'll need to refrigerate some ingredients overnight, so make sure to plan ahead.
Creamy Bacon and Egg Wake-Up Casserole
Cream cheese, bacon and heavy cream — need we say more? Treat yourself to a casserole as fluffy as a cloud. Feel free to toss in additional goodness like diced tomatoes, sliced olives or other flavors to match your mood.
Make-Ahead Breakfast Casserole
As the name suggests, you'll need to think about making this casserole in advance. Your planning will be rewarded with a delicious mixture of gooey cheese, hearty pork sausage and fluffy eggs — all in one bite!
Lunch or Dinner Casseroles 
Bacon Cheeseburger Tater Tot Casserole
The most difficult step of this recipe is browning ground beef, so it's a great option for beginners or pros who need a break. And if your kids are always begging to help in the kitchen, this dish yields opportunities for small hands to pour, mix and spread. 
Baked Spaghetti Pie Casserole 
Sometimes you need carb-heavy, cozy, comfort food and this casserole checks all those boxes. Even better, the recipe makes about 12 large servings, so you can eat the leftovers throughout the week or freeze them for a rainy day.  
Easy Zucchini Pizza Casserole
If you haven't tried zoodles (noodles made from zucchini) yet, this is a perfect, delicious chance. A crowd pleaser with a sneaky helping of veggies, this pizza casserole will have even your pickiest eater asking for seconds. 
Zucchini Pizza Casserole Recipe
Mexican Rice Casserole
There's no need to brown meat or prep protein for this recipe, so once you've mixed the ingredients together and added them to a pan, the work is done! We love to dip tortilla chips in this casserole, or even dollop the finished product into a tortilla for a wrap. 
Tex-Mex Cowboy Casserole
Whether you're bringing a dish to a potluck, hosting a watch party or just want to serve your family something drool-worthy, look no further! And if you want to turn up the heat, swap out the mild salsa for a spicier version to suit your taste. 
If life is a little crazy right now or you need a tasty meal without much elbow grease, we hope you dive into these delicious casserole dishes. And if you make one of the recipes, we'd love to hear what you think! Tag us on Facebook or Instagram to show off your finished product. 
More Easy Recipes
---