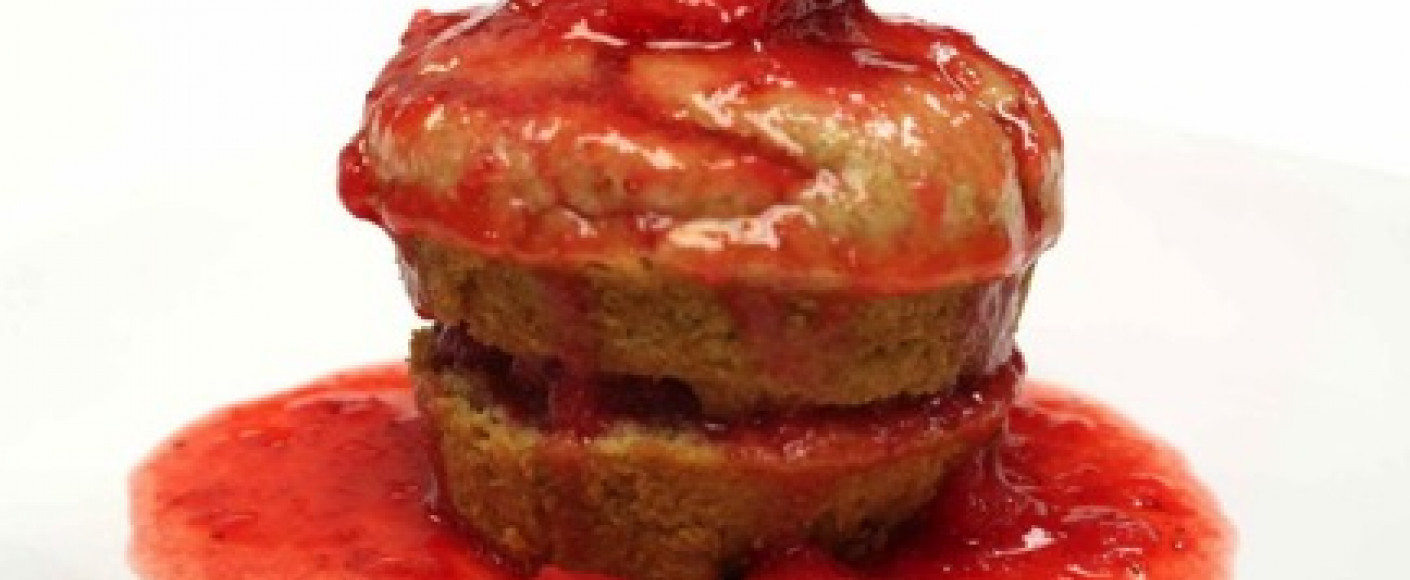 This is a wonderful version of strawberry shortcake. Yum! 
On a specialized diet? This recipe works well for folks following a plant-based (vegetarian), vegan (using an egg substitute), dairy-free or gluten-free diet — and, of course, omnivores!
Ingredients
2 cups Nu Life Market's Gluten Free All-Purpose Flour 
2 teaspoons baking powder 
¼ teaspoon salt 
½ cup butter flavored palm shortening 
1 cup sugar 
2 eggs 
¾ cup coconut milk 
1 teaspoon vanilla extract 
Directions
Preheat oven to 350°F. Grease a muffin tin pan and set aside. 
In a medium bowl whisk together Nu Life Market's Gluten Free All-Purpose Flour, baking powder, and salt; set aside. 
In a large bowl, beat together the butter flavored palm shortening and sugar with a mixer until creamy. Beat in eggs until well mixed. Add in the flour and milk, alternating and beating after each addition. Beat in vanilla. 
Evenly distribute in muffin pan and bake for 18-20 minutes or until a toothpick inserted into the center comes out clean. Remove from oven and let sit for 5 minutes. Remove from the pan and cool. 
Serve with strawberries, or another one of your favorite fruits.
More Berry Recipes
---