Pearled Sorghum Broccoli Salad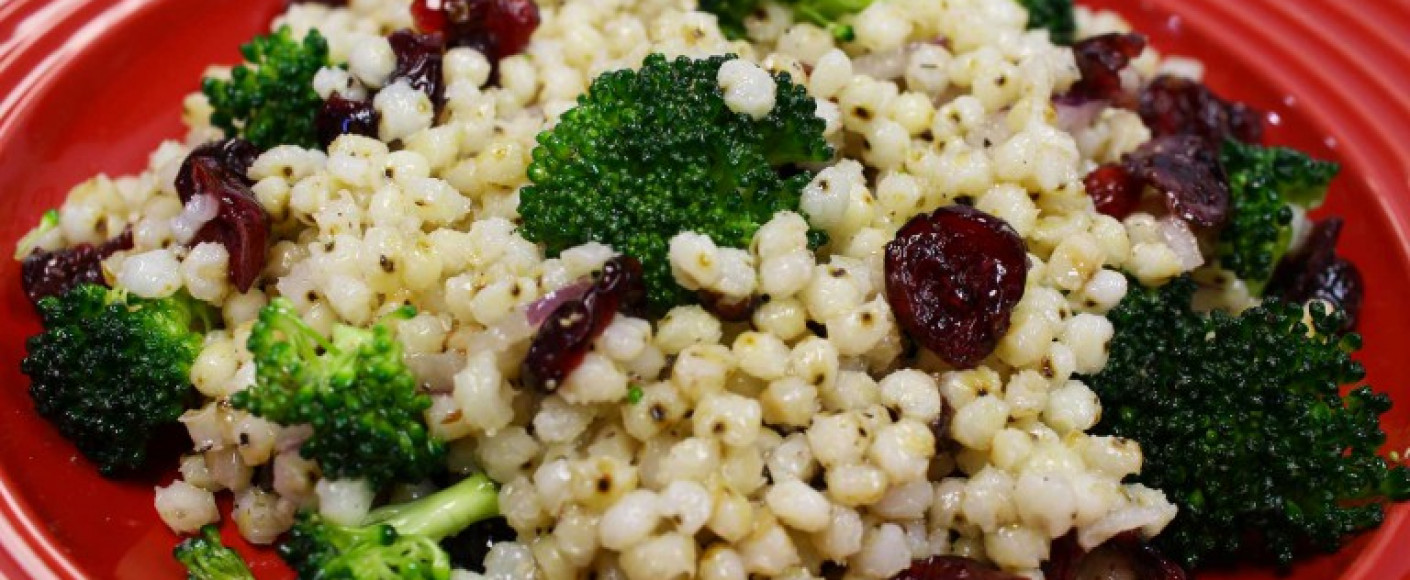 This zesty salad has a refreshing kick. It features pearled sorghum for a healthy whole grain.
Ingredients
6 cups cooked Nu Life Market's Pearled Sorghum Grain 
1 cup dried cranberries 
2 cups chopped broccoli 
¼ cup chopped red onion 
½ cup sunflower seeds 
2 tablespoons olive oil 
½ teaspoon minced garlic 
1 tablespoon lime juice 
1 tablespoon orange juice 
½ teaspoon salt 
½ teaspoon pepper 
Directions
In a large bowl combine the pearled sorghum grain, dried cranberries, broccoli, red onion, and sunflower seeds. 
In a separate small bowl whisk together the olive oil, minced garlic, lime juice, orange juice, salt, and pepper. 
Pour the olive oil mixture over the pearled grain mixture. Mix well. Refrigerate and serve cold. 
---