Pearled Sorghum Power Salad with Lime Vinaigrette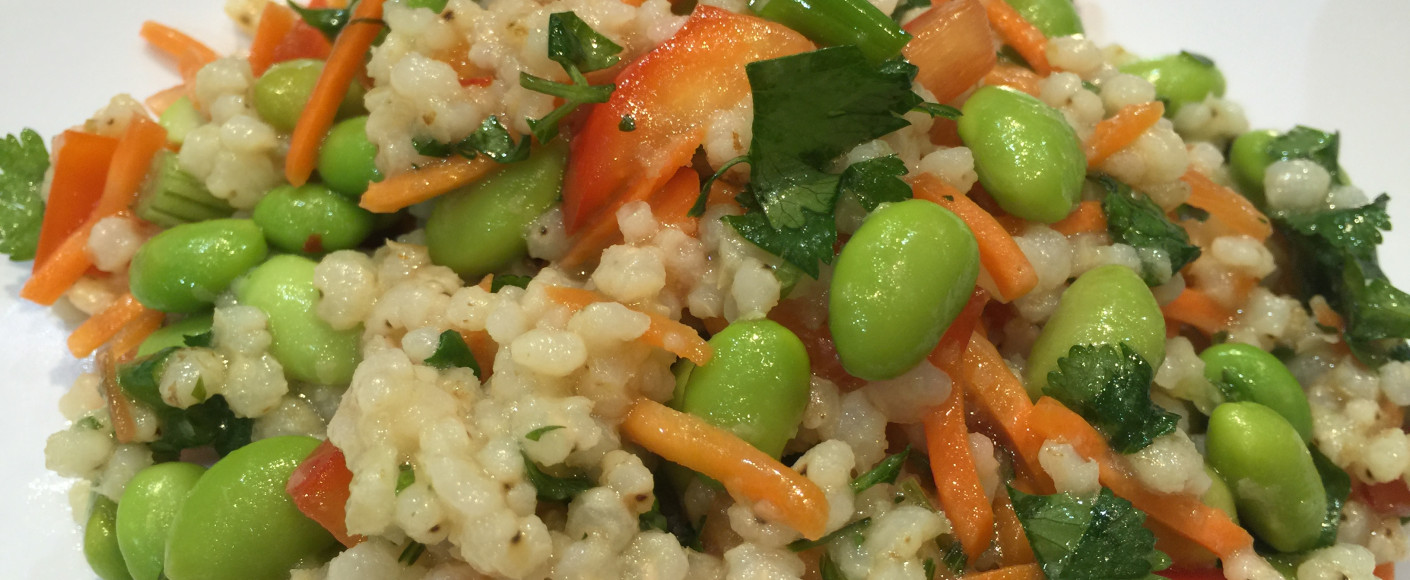 Sorghum is an ancient grain that's all the rage these days.
This salad highlights the whole grain and is packed full of vegetables and topped with a zippy vinaigrette. It tastes great, and will give you that boost of nutrition your body needs to power through the day.
Add cooked shredded or chopped chicken, and you have a delicious dinner salad.
On a specialized diet? This recipe works well for folks following a plant-based (vegetarian), vegan, dairy-free, low-fat, Mediterranean or DASH diet — and, of course, omnivores!
Ingredients
Salad
1 cup NuLife Pearled Sorghum, cooked until al dente (about 40-45 minutes) in four cups broth, drained and rinsed (or cook pearled sorghum in pressure cooker on high setting for 15-20 minutes, using a natural pressure release.)
1 sweet red bell pepper, seeds and membranes removed, diced
1 cup shredded carrots
1 English cucumber, skin on, seeded and diced
2 scallions, green and white parts, thinly sliced
1 cup edamame
1/3 cup freshly chopped cilantro
¼ cup freshly chopped mint
¼ cup freshly chopped Thai basil
Lime Vinaigrette
¼ cup freshly squeezed lime juice from 3-4 limes
Zest of 1 lime
1 tablespoons Asian fish sauce
2 tablespoons vegetable or canola oil
2 tablespoons brown sugar
pinch of kosher salt
¼ - ½ teaspoon red pepper flakes
Directions
Whisk or shake vinaigrette ingredients together until well combined; taste and adjust seasonings as needed.
Toss all salad ingredients together in a serving bowl; drizzle with desired amount of vinaigrette and serve.
More Sorghum Goodness
---