Pearled Sorghum Avocado Bowls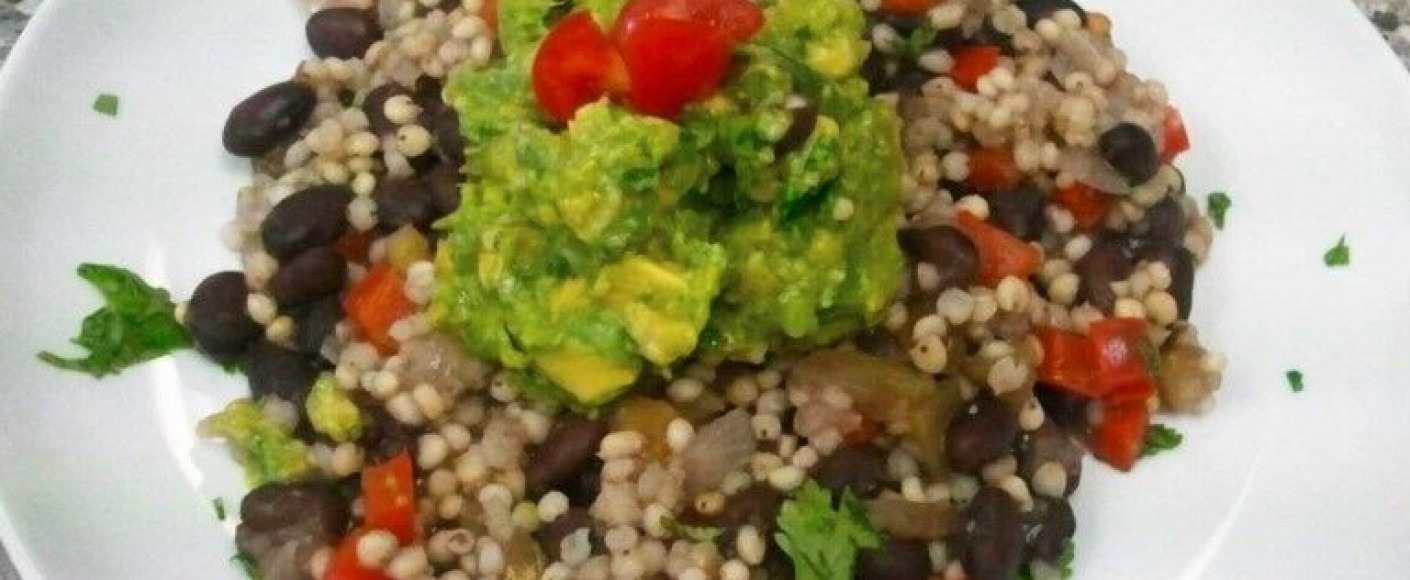 This is a great dish with lovely textures!
Ingredients
Sorghum Mixture 
1 cup Nu Life Market Pearled Sorghum Grain 
2 cups vegetable broth 
½ cup diced yellow onion 
1 (4 oz) can diced green chiles 
½ cup diced red bell pepper 
2 teaspoons minced garlic 
1 (14 ounce) can black beans (rinsed & drained) 
1 tablespoon olive oil 
Salt 
Black Pepper 
Avocado Mixture 
2 ripe avocados (halved & scooped out) 
1 teaspoon garlic 
2 teaspoons olive oil 
1 teaspoon fresh lime juice 
1 tablespoon minced cilantro 
10 grape or cherry tomatoes (halved or quartered) 
¼ - ½ teaspoon salt 
¼ teaspoon black pepper 
Directions
Sauté the onions and red bell peppers in 1 tablespoon of olive oil over medium heat until golden brown. Set aside. 
Combine the broth, pearled sorghum, green chiles, garlic and black beans in a slow cooker. Cover and cook on high for 1 hour. Add sautéed onion and red bell pepper mixture and cook for an additional hour. (If you want your sorghum to have a softer texture, cook an additional 15 minutes.) Remove lid and fluff with a fork. Add salt and pepper to taste. 
In a bowl, combine the avocado, garlic, oil, lime juice and cilantro. Using a fork or wooden spoon, mash the avocado to your desired consistency. Add in tomatoes, salt and pepper to taste. Spoon the sorghum mixture into the bowls and top with a generous portion of the avocado sauce. 
---