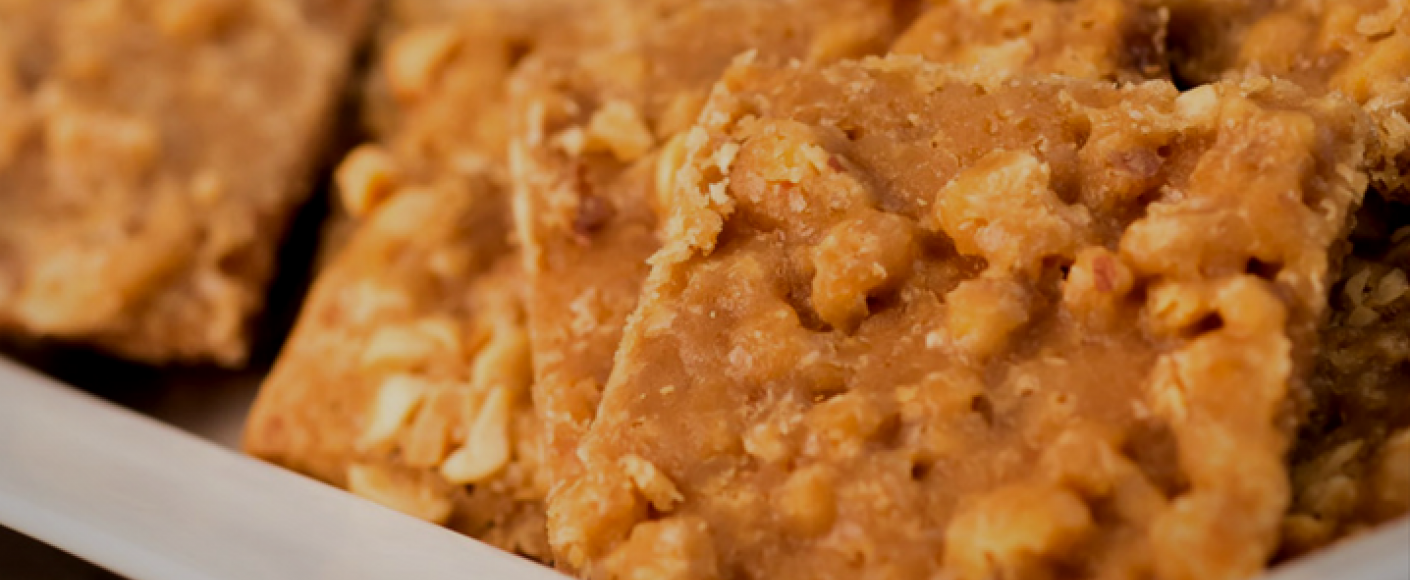 Need a quick and easy dessert for a party, potluck or bake sale? This delicious sweet crisp only uses four ingredients and is ready in 30 minutes. Easy and tasty? We're on board!
Ingredients
13 whole graham crackers
3/4 cup unsalted butter (1 1/2 sticks)
1 cup light brown sugar
1/2 cup chopped roasted, salted peanuts
Directions
Preheat oven to 350°F. Line graham crackers in a single layer on an ungreased 15 x 10 x 1-inch jelly-roll pan.
In heavy saucepan, melt the butter and brown sugar together over medium heat. Bring to a boil and cook 2 minutes, stirring constantly.
Carefully pour hot mixture over graham crackers. Sprinkle on chopped peanuts and lightly press peanuts down with spatula. Bake for 7 minutes until bubbly.
Let cool. Break or cut into pieces and store in airtight container in a cool place.
This recipe originally appeared on the Eat Wheat website and was provided courtesy of Kansas Wheat.
More Quick and Tasty Treats
---