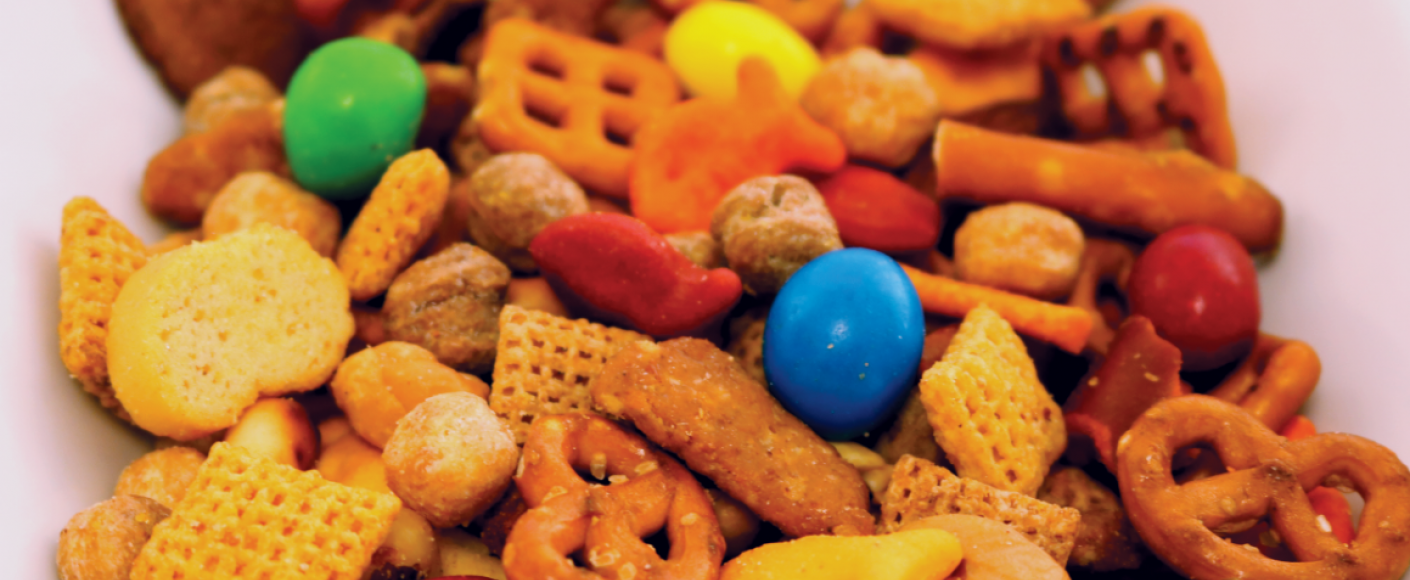 Once you grab a handful of this party mix, you won't be able to put it down! A fan favorite at the Kansas Wheat office, the mixture of savory and sweet flavors in this mix will keep your game-day guests coming back for more!
Ingredients
2 (15-ounce) packages traditional Chex Mix™ Snack Mix
1 (6.6-ounce) package Colors Goldfish® baked snack crackers
1 (13-ounce) box Reese's Puffs Cereal
1 (12-ounce) package Snyder's Of Hanover® Pretzel Pieces, Hot Buffalo Wing
1 (12-ounce) package Snyder's Of Hanover® Pretzel Pieces or Sticks, Honey Mustard & Onion
1 (20-ounce) can lightly salted mixed nuts
2 pound package Peanut M&M'S® Chocolate Candies
1 (1 pound 6-ounce) container Party Mix with honey roasted peanuts, Cheddar cheese corn sticks, honey sesame sticks, mini pretzel twists, sourdough ranch bagel chips 
Directions
In extra-large bowl or container add all ingredients. Gently toss together so as to not crush the cereals.
Serve immediately or portion into gift bags. The mix can also be kept in the freezer in a sealable container and used as needed.
Makes approximately 53 cups or 9 pounds of party mix. 
Want more ideas? Visit our friends at Eat Wheat!
---