Favorite Multigrain Muffins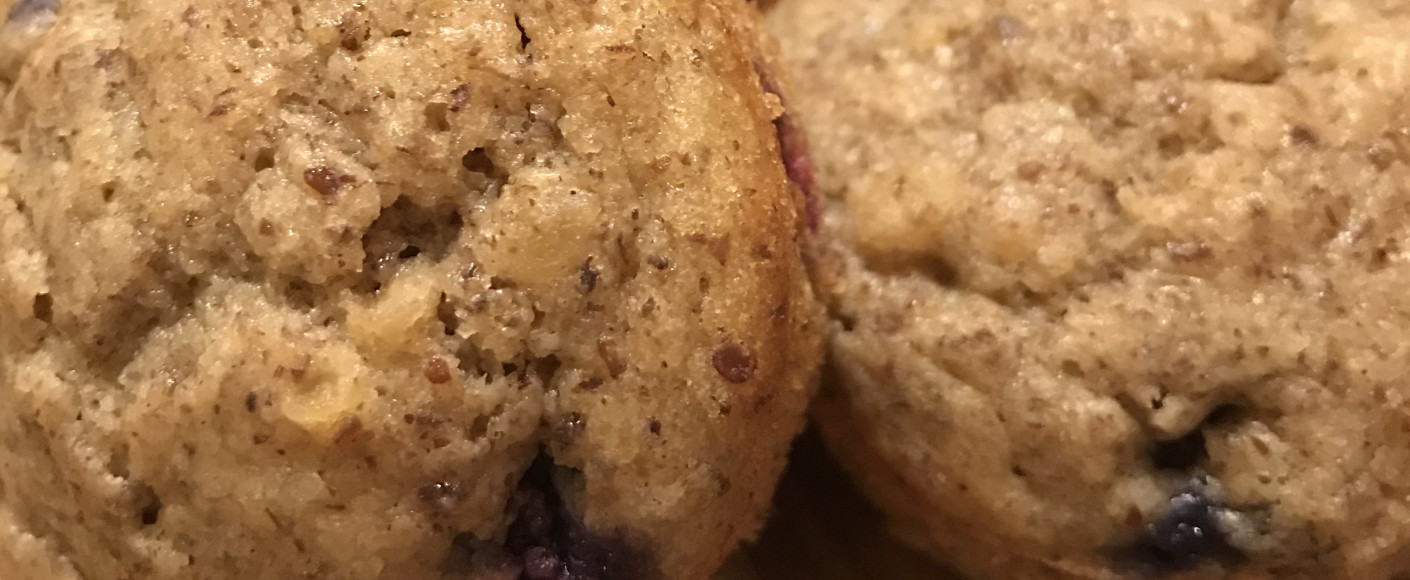 This recipe for multigrain muffins is one of our favorites! It makes a moist, delicious and soy-healthy snack. Whether you want a delicious and nutritious treat for your kiddos or coworkers, these are perfect for breakfast, an afternoon pick-me-up or anytime you're in the mood for muffins.
On a specialized diet? This recipe works well for folks following a plant-based (vegetarian) or vegan (use an egg substitute) diet — and, of course, omnivores!
Ingredients
Soy Flour Blend
7 cups all-purpose flour
1 cup soy flour
Muffins
1 cup white whole wheat flour
¾ cup soy flour blend
½ cup packed brown sugar
¼ cup flax meal
¼ cup quick cooking oatmeal
3 teaspoons baking powder
¼ teaspoon salt
1 cup blueberries* 
1 cup soymilk, plain or vanilla
½ cup vegetable oil 
1 egg
3 ounces soft tofu
* You can replace the blueberries with ½ cup grated apple or ½ cup mashed banana.
Directions
In a mixing bowl, combine white whole wheat flour, soy flour blend, brown sugar, flax meal, oatmeal, baking powder, and salt. 
Add blueberries, and stir to coat lightly with flour mixture. 
In second mixing bowl or large measuring mixing cup, combine soymilk, vegetable oil and egg. 
Using a sieve over the measuring cup, press the tofu through the sieve; blend with liquid ingredients. 
Add liquid mixture to dry mixture, and stir until moistened. 
Place batter in greased muffin tins or muffin tins lined with paper liners. 
Bake at 400°F for 18–22 minutes or until wooden pick inserted comes out clean.
Makes 12 muffins.
---