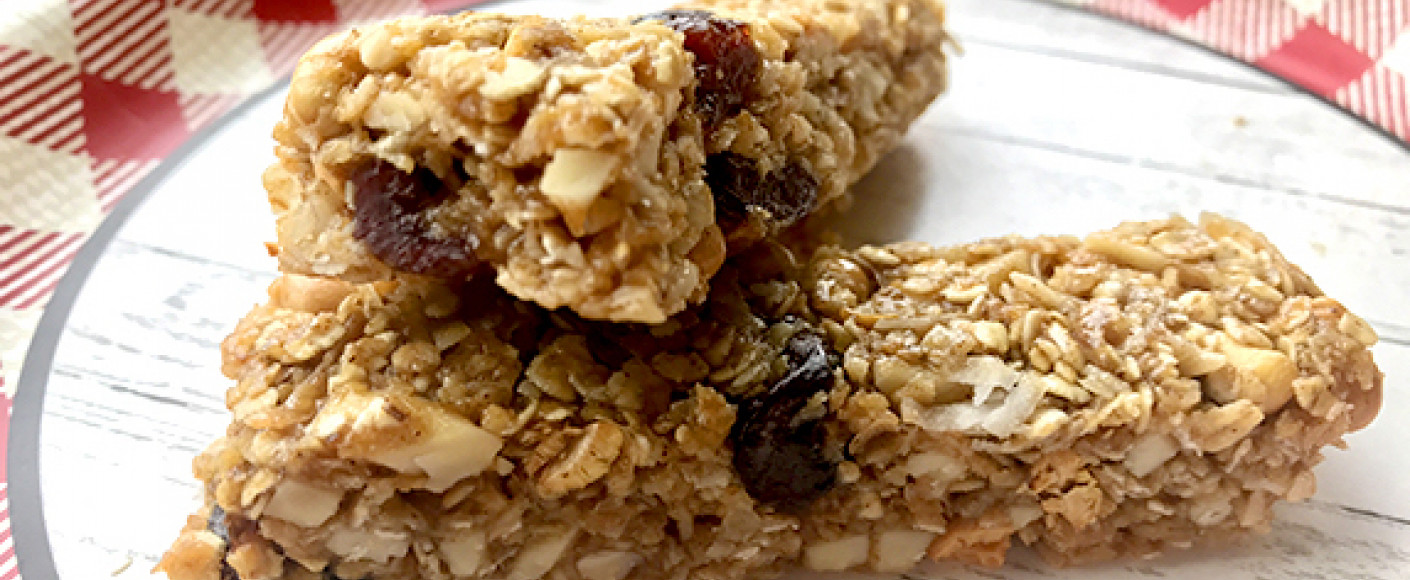 Give these delicious, healthy, easy-to-make granola fruit bars a try and they're sure to become a favorite go-to snack!
Ingredients
2 cups quick-cooking oatmeal
1 cup slivered almonds
¾ cup flaked coconut
¾ cup wheat germ
⅔ cup brown sugar
½ cup honey
¼ cup soynut butter
¼ cup margarine
2 teaspoons vanilla
1 teaspoon cinnamon
⅛ teaspoon salt
1 cup dried cherries
½ cup roasted, salted soynuts
Directions
On baking sheet, combine oatmeal, almonds, coconut and wheat germ.
Bake at 400 F for 5 minutes and stir; bake an additional 5–7 minutes until lightly browned.
Place mixture in large mixing bowl.
Add dried cherries and soy nuts to oatmeal mixture.
In saucepan, combine brown sugar, honey, soynut butter, margarine, vanilla, cinnamon and salt.
Bring mixture to a boil then simmer for 1 minute. Pour over oatmeal mixture, and stir to combine well.
Place mixture into greased 11-by-8-inch baking dish lined with parchment paper; top with another parchment paper; and press down to compact evenly.
Cool in refrigerator or let set for several hours; cut into 1-by-4-inch bars.
---