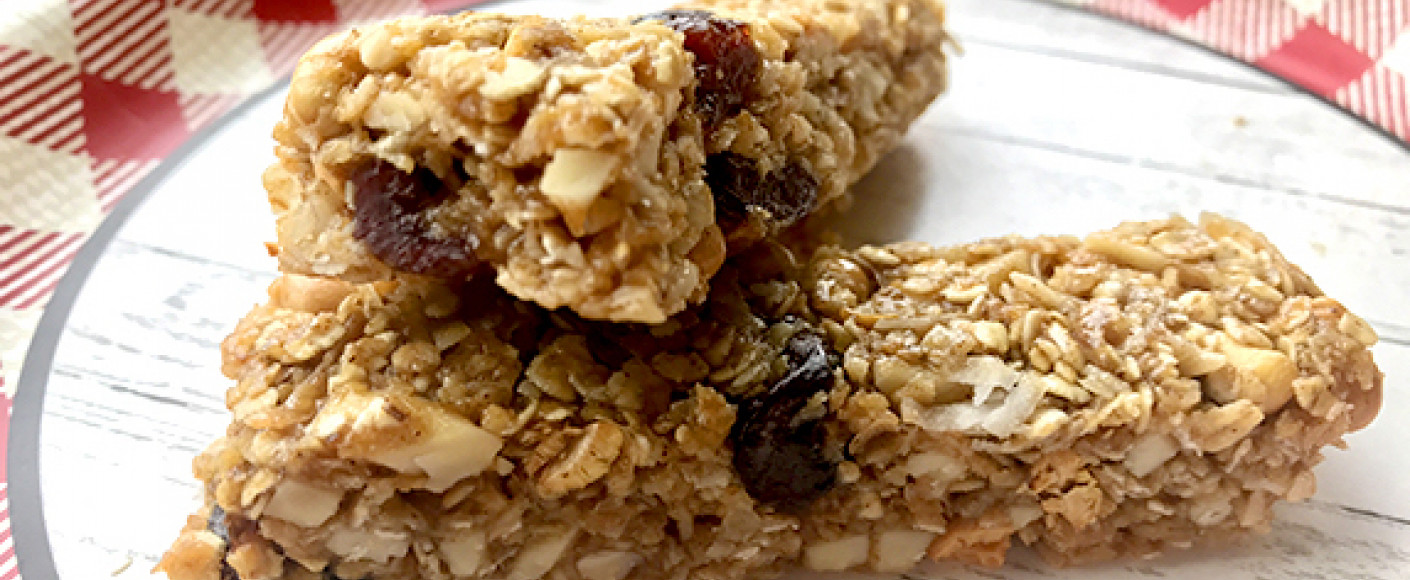 Need a break from store-bought granola bars? Making your own is easier than you might think. Give these delicious, healthy, easy-to-make granola fruit bars a try. They're sure to become a favorite go-to snack for the whole family, adults and children alike!
On a specialized diet? This recipe works well for folks following a plant-based (vegetarian), vegan or dairy-free diet — and, of course, omnivores!
Ingredients
2 cups quick-cooking oatmeal
1 cup slivered almonds
¾ cup flaked coconut
¾ cup wheat germ
⅔ cup brown sugar
½ cup honey
¼ cup soynut butter
¼ cup margarine
2 teaspoons vanilla
1 teaspoon cinnamon
⅛ teaspoon salt
1 cup dried cherries
½ cup roasted, salted soynuts
Directions
On a baking sheet, combine oatmeal, almonds, coconut and wheat germ.
Bake at 400 F for 5 minutes and stir; bake an additional 5–7 minutes until lightly browned.
Place the mixture in a large mixing bowl.
Add dried cherries and soy nuts to the oatmeal mixture.
In a saucepan, combine the brown sugar, honey, soynut butter, margarine, vanilla, cinnamon and salt.
Bring the mixture to a boil then simmer for 1 minute. Pour over oatmeal mixture, and stir to combine well.
Place the mixture into a greased 11-by-8-inch baking dish lined with parchment paper; top with another parchment paper; and press down to compact evenly.
Cool in refrigerator or let set for several hours; cut into 1-by-4-inch bars.
More Great Fruit Recipes
---