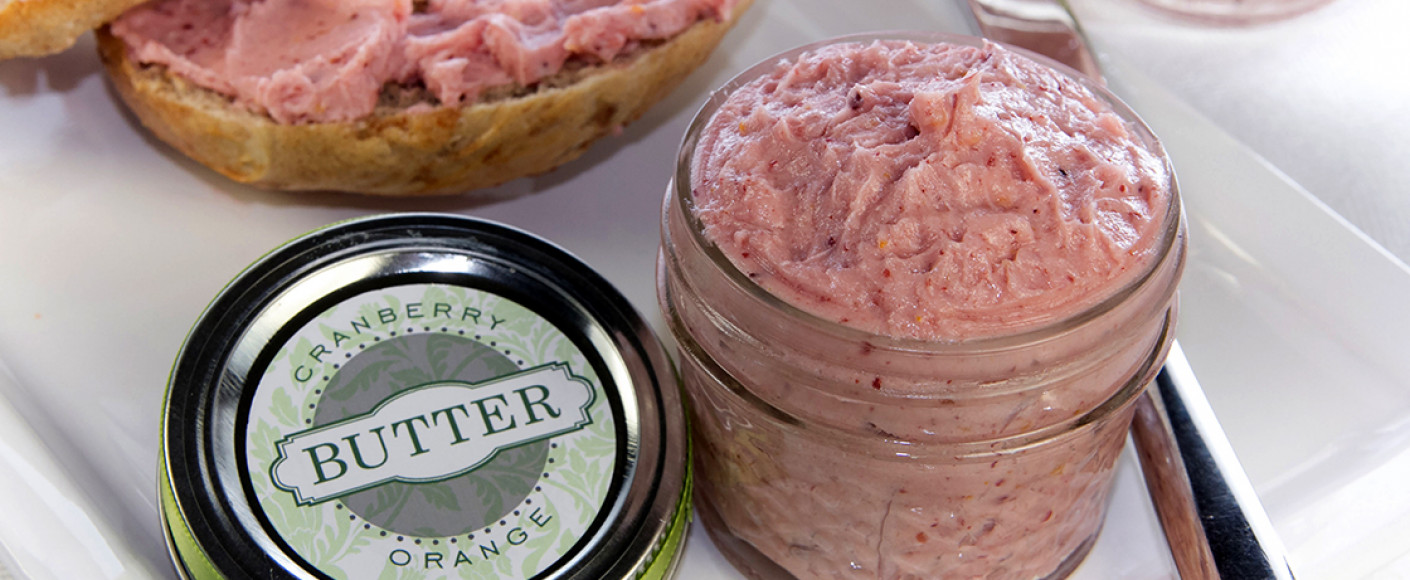 Brighten up a holiday brunch by serving this flavorful spread at home or giving as a gift to your foodie friends.
Ingredients
1 stick (8 tablespoons) unsalted butter softened
6 tablespoons whole berry cranberry sauce (we used Ocean Spray for testing)
4 teaspoons orange marmalade 
2 teaspoons confectioners' sugar 
⅛ teaspoon salt
Directions
Combine ingredients in a small food processor. Process until well-blended. Spoon into an airtight container and store in the refrigerator.
Recipes used with permission from Midwest Dairy.
Hungry for More?
---