Three Reasons to Bake with Butter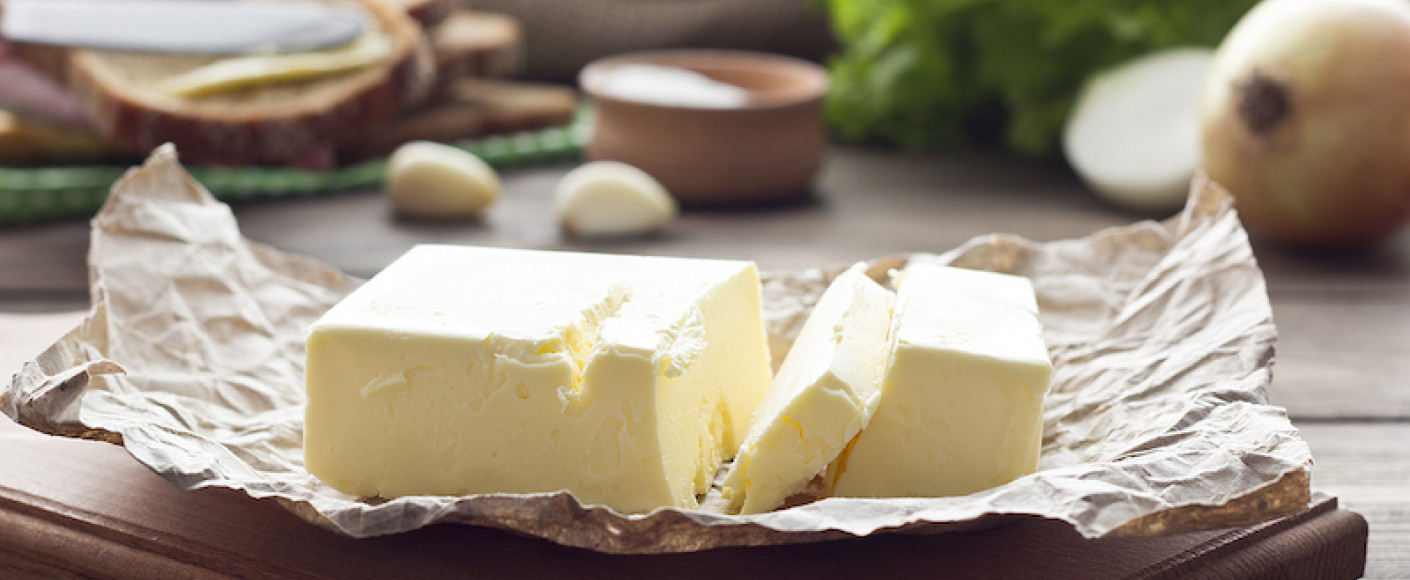 'Tis the season to bake with butter!
In the middle of holiday baking season, there is one ingredient that's a standard in many recipes: butter. If you're tempted to swap it with margarine, don't! There are a lot of great reasons to stick with butter during the holidays and all year long.
Why Cook with Butter
1.  Current research shows no link between the dairy saturated fat (like that found in butter) and risk of heart disease.
The bottom line? Eating butter isn't bad for your heart. But there is a correlation between industrially-produced trans fats, which are the type of fat often found in margarines, and risk of heart disease. Translation: Say goodbye to the long-held belief that margarine is the healthier option. According to new science, butter is back!
2. Butter is simple and wholesome.
Look on the ingredient label of a butter package and you'll see only one or two natural ingredients: cream and possibly salt. Now look on margarine's ingredient label. You'll see a long list of ingredients, many of which are artificial and difficult to read. When it comes to being a clean food, butter is the real deal.
3. You can't beat the flavor of butter.
From baked goods to appetizers to main dishes, everything tastes better with butter. Try these three buttery recipes during this holiday season:
Enjoy the holiday season with friends and family knowing that butter brings out the best in everything you make.
You Might Like
---