5 Pear-y Good Recipes for Pear Month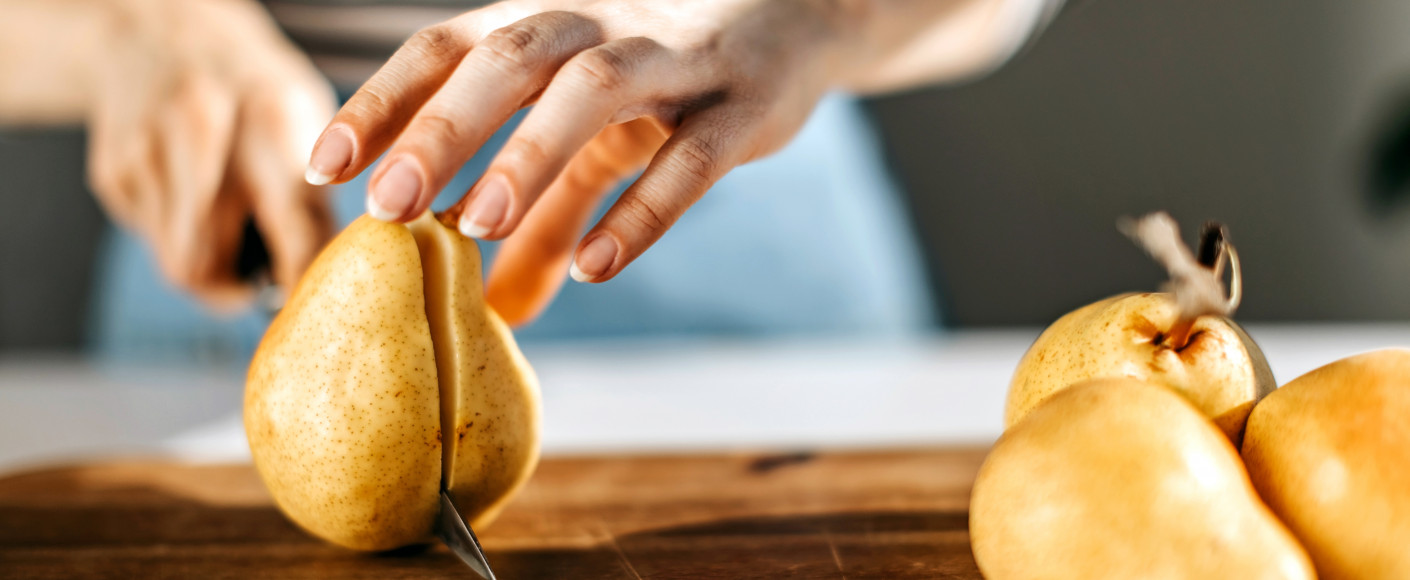 We celebrate a lot during the month of December. In fact, some say we try to cram a bit too much into it. Amidst the shopping, decorating and seemingly endless stream of social events, school concerts and office parties, many understandably overlook the fact that December is National Pear Month. Thankfully, this is one celebration that's stress-free, inexpensive and most importantly, delicious! 
Pears are now in season and widely available, so be sure to take advantage of this opportunity to enjoy them at their best. And if that isn't reason enough to work them into your December diet, consider that these sweet and juicy fruits also provide several great health benefits: 
They're high in fiber (especially the skins) and therefore good for digestion, heart health and weight management. 
They contain antioxidants and flavonoids, which fight inflammation and disease.
They're considered hypoallergenic, which means they're often safe for those with food allergies.
They help combat high cholesterol and lower your risk of type 2 diabetes.
Versatile pears are great in scores of dishes sweet and savory alike, but here are five recipes we just had to pass along.
1. Pear Sundaes 
From our friends at Kansas Living magazine and From the Land of Kansas, this is pretty much the perfect pear dessert.
2. Pear Boats
This creative combination of berries, grapes, nuts and yogurt from the Kansas Soybean Commission would make an eye-catching addition to any festive holiday spread. 
3. Honey-Sage Sweet Potatoes, Pears and Walnuts
A warm and wintery side dish that couldn't be easier! Just slice, roast, drizzle with honey and sprinkle with fresh sage. 
4. Pear, Gorgonzola and Walnut Salad
This tangy-sweet salad is also good with some protein, such as chicken or turkey.   
5. Pork Chops with Pear Chutney 
This fruit is the perfect "pear"ing with pork. The ginger, curry and cinnamon in this pear-and-cranberry chutney will breathe new life into your pork chop dinners. 
Feeling Fruity? Give These Apple Recipes a Try!
---