Kansas Wheat Innovation Center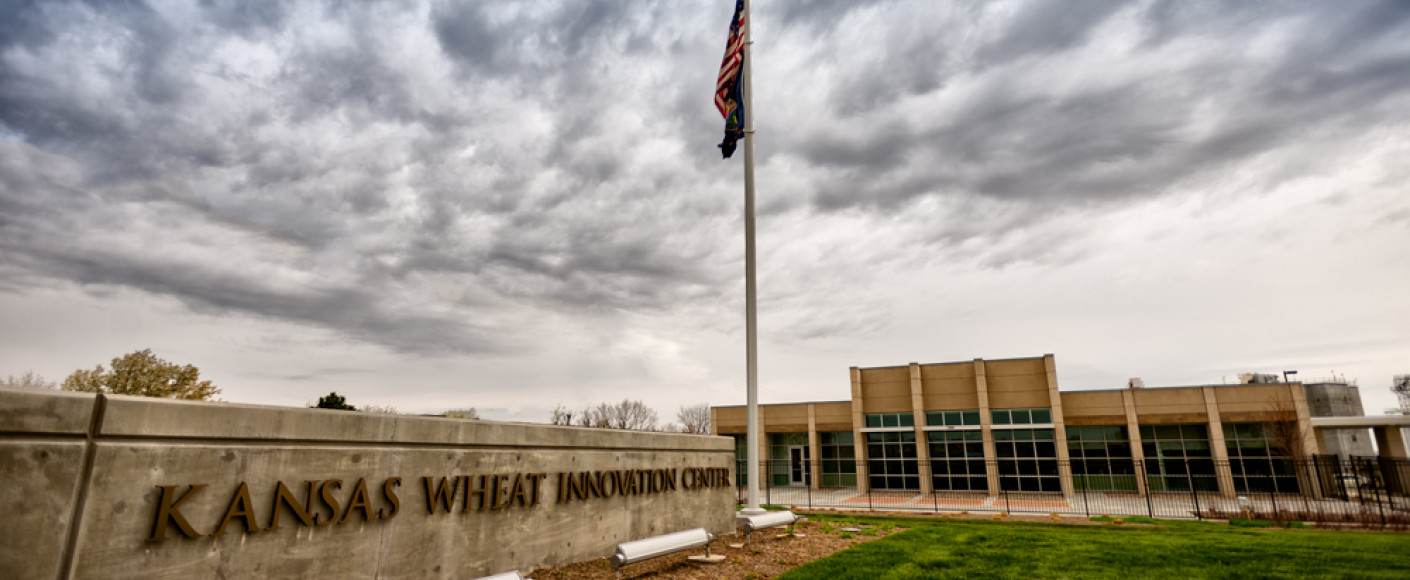 If someone asked me where wheat comes from, I'd probably run through the growing process: farmers plant seeds, tend to their crops, and harvest the grain at the end of the season. Pretty straightforward, right?
Well, there might be a little more to it than that! I recently got a look behind the scenes of this popular grain at the Kansas Wheat Innovation Center.
Located in Manhattan, this state-of-the-art facility houses office space, research labs, and greenhouses.
From consumer-education organizations to specialized researchers, its tenants run the gamut of all-things-wheat specialties, including:
Kansas Wheat Commission
Kansas Association of Wheat Growers
Kansas Wheat Alliance
Heartland Plant Innovations
Wheat Genetics Resource Center
Earth's Harvest
Kansas Foundation for Agriculture in the Classroom
Fascinating work happens inside the Innovation Center. Without getting too technical, we translate what some of that work means for us at home.
Delicious Recipes
The test kitchen on-premises evaluates submissions for the biennial National Festival of Breads. Meaning, they test original bread recipes from excellent home bakers for a prestigious national contest. Doesn't sound too horrible, does it? It's a yummy chore, but a time-consuming one. The process takes several months to go through all the recipes before settling on the final eight entries.
When staff members aren't busy testing recipes, they do educational demonstrations. (We were especially interested in the pizza bag project!) And, if that weren't enough, they also throw in some wheat crafts for good measure!
Consumer Education & Outreach
Consumers are learning more about the goodness that is wheat thanks in part to the hard work of the organizations that focus on education, marketing, and research. A team of professionals with the Kansas Foundation for Agriculture in the Classroom help teachers bring agriculture into classrooms and inspire children. The Kansas Wheat Commission also tells the stories of the hardworking farmers who grow our food and help highlight scientific studies on wheat's health benefits.
Research
From evaluating seed quality and characteristics to looking for celiac-safe options (a special research project currently underway), researchers from the multiple organizations housed at the Innovation Center perform complex (and potentially life-changing) studies and tests.
Seed Services
From a working gene bank that catalogs wild wheat varieties to a company that does cutting-edge seed reproduction in less time, other researchers help ensure that quality wheat production can continue throughout the state (and beyond!) for years to come.
Advocacy
When I think of farming, I often think of the operational side. But the business behind farming is incredibly complex. Experts with the Kansas Association of Wheat Growers help ensure policy makers understand the interests of farmers and what it takes to ensure a strong global food supply.
"There's nothing like this facility anywhere else in the world. It's centered around Kansas wheat, but it truly benefits everyone."

Marsha Boswell, Director of Communications, Kansas Wheat
Each occupant of the Innovation Center has a very different focus, but they all support the wheat industry by:
Protecting plants from disease
Protecting people
Helping farmers
Advancing industry
Together, their work spans nearly every stage of wheat production and benefits nearly every Kansan. We just don't realize it!
So, the next time you're trying to decide which loaf of bread to buy at the grocery, consider the people involved in every step of that process and then enjoy a slice!
More About Wheat