What Are the Different Types of Wheat?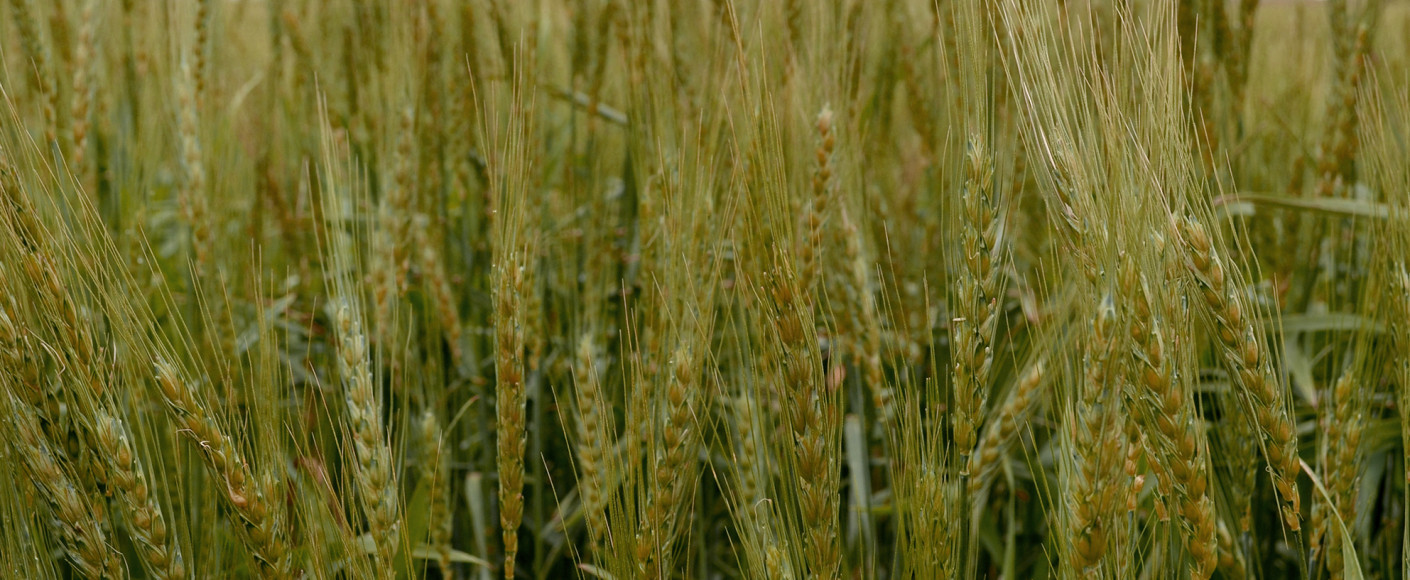 You stuffed yourself with Thanksgiving pie and warm rolls in November. And the smell of Christmas cookies baking fills the air in December. You know you can count on your family's special baked good, shared year after year, during the holiday season. But, you might not realize that each product may require a different type of flour, maybe even a different class of wheat.
Classes of Wheat
American wheat farmers grow six classes of wheat. Each wheat variety fits into one of these six categories based on the growing season (winter or spring), hardness (hard or soft) and color (red or white). While munching on holiday treats this year, stump your relatives with these class differences.
Here's a look at the six classes of wheat grown in the U.S. and the food products made from them.
Hard Red Winter (HRW)
Ninety five percent of the wheat grown in Kansas is hard red winter (HRW). In fact, Kansas farmers grow more HRW wheat than any other state.
With high protein and strong gluten, HRW wheat is ideal for yeast bread and rolls. But, this versatile class is also used in flat breads, tortillas, cereal, general purpose flour and Asian-style noodles.
Hard White (HW)
About three percent of wheat grown by Kansas farmers is hard white (HW) wheat. This class is grown primarily under contract.
HW wheat is used for whole-wheat white flour, due to its naturally milder, sweeter flavor. Bakers also use HW wheat in pan breads, tortillas, flat breads and Asian-style noodles.
Soft Red Winter (SRW)
Less than 1 percent of the wheat planted by Kansas wheat farmers is soft red winter (SRW). Farmers east of the Mississippi River often double crop SRW wheat with soybeans.
Soft wheats have lower protein and less gluten strength. This makes SRW ideally suited for cookies, crackers, pastries, flat breads and pretzels.
Fun fact: SRW wheat is used in Maker's Mark and Twizzlers!
Soft White (SW)
Pacific Northwest farmers grow primarily soft white (SW) wheat — both winter and spring varieties. SW wheat has two sub-classes. Club wheat has very weak gluten and western white is a blend of club and SW.
SW wheat has low moisture, but high extraction rates. With a naturally whiter color, SW wheat is used for Asian-style bakery products, cakes and pastries.
Fun fact: Triscuits refer to SW as the "cashmere" of wheats!
Hard Red Spring (HRS)
Northern plains farmers require a shorter season crop wheat crop. Hard red spring (HRS) wheat is planted in early spring, rather than the fall, and does not vernalize or go dormant over the winter.
HRS wheat has high protein and strong gluten, perfect for artisan breads and rolls, croissants, bagels and pizza crust. Internationally, HRS is often blended with domestic wheats supplies to improve the strength of a flour blend.
Durum
Durum is the hardest of all six wheat classes, produced in two areas of the United States. The northern plains grows hard amber durum, while the desert southwest (Arizona, California) grows Desert Durum® under irrigation.
With a rich amber color and high gluten content, durum wheat is used primarily for pasta, couscous and some Mediterranean breads.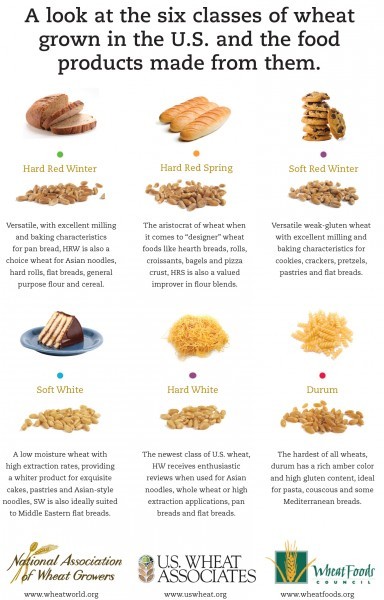 Other Top Crops in Kansas
---