Growing Lavender in Kansas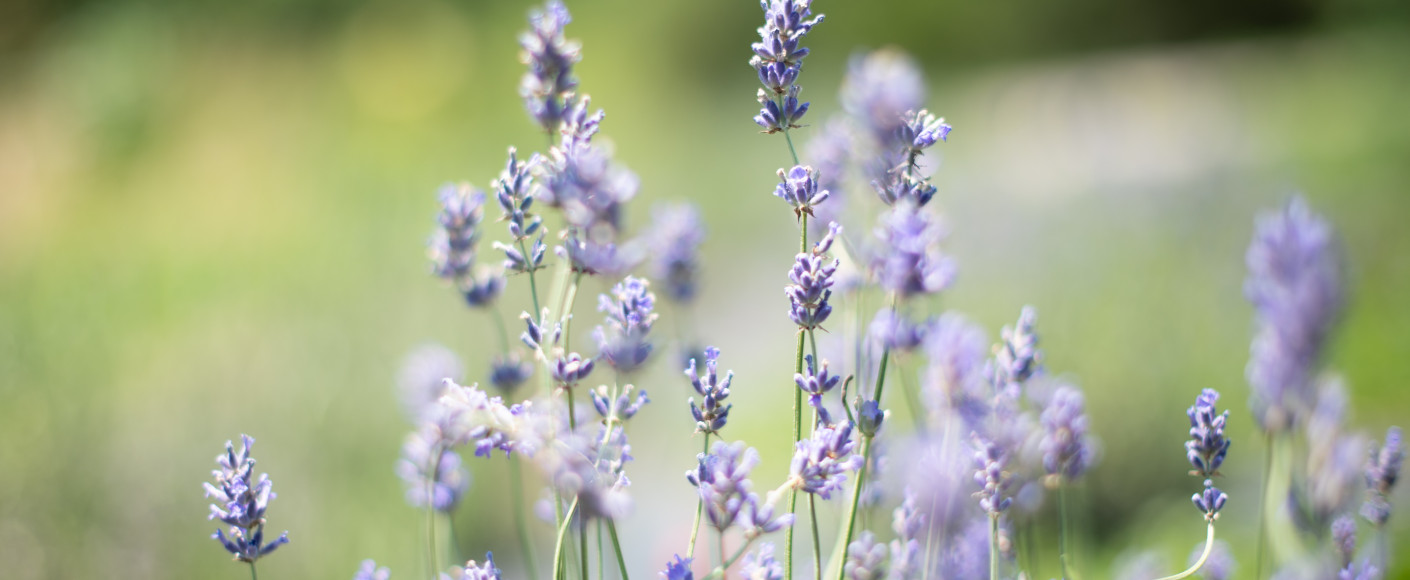 It's no secret that Kansas is known for its waving wheat and sunflower fields. But what about its rows of green and purple herbs? Kansas is becoming an increasingly popular place for lavender growers, with about half a dozen farms around the state.
"It's magical," said Mary Yoder, who owns Flint Hills Lavender Farm with her husband, Aaron, just outside of Council Grove. "Lavender is beautiful, and it has so many amazing properties. We see a lot of people who say, 'Oh I love lavender.' I love that."
Lavender, known for its distinct scent and purple color, is a perennial herb that prefers hot and dry conditions, along with lots of sun.
"It likes full sun. It likes well-drained soil. If it's too wet for too long, the plants can stress," Mary said. "In Kansas, they like it during the spring, summer and fall, but the winters are hard. They need some sort of protection, like if you can put them on the south side of a building or on the south side of a hill."
Flint Hills Lavender Farm has a small hillside dedicated to their lavender crop.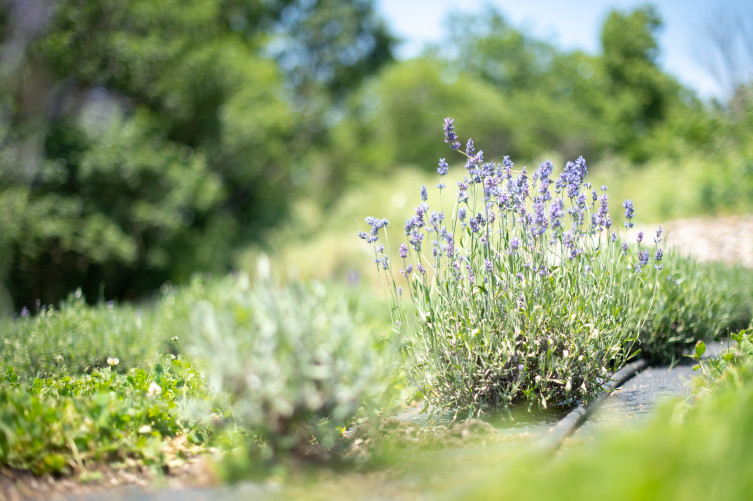 "We knew we wanted to farm," Mary said. "But we wanted to do something like a specialty crop. My dad had this herb garden, and he was like, 'What about lavender?' because it was such a huge plant in his herb bed and it just seemed so happy here, it liked it so much. So, we started planting it. We've learned a lot in the last six years."
Lavender likes Kansas soil, for the most part, but Kansas' unpredictable weather can create issues. The Yoders overwinter their lavender in a greenhouse. Other challenges include controlling weeds and fighting the occasional disease.
 "When you start reading about it, sources say it's drought hardy, but it's not Kansas drought hardy," she says. "We found we still need to irrigate it when there's a serious drought in Kansas."
Each farm is different, but the Yoders choose to grow their plants from cuttings. Lavender that grows from seed isn't true to its species, and it loses its essential oil qualities. Growing something from a seed is also more time consuming.
"We take cuttings, and we do it in the fall, but some people do it earlier," Mary said. "That's just how we've managed it timewise. We strip off the bottom leaves, dip it in root hormone and stick it in, and then they'll be ready to sell that following spring. They'll produce some flowers that first year, but it's best to trim them so they put their energy into growing roots. The plant could last 10 years, and each year it'll get bigger and bigger."
Lavender can be temperamental, and it would rather be underwatered than overwatered.
"Compared to vegetable growing, it's a lot lower maintenance," Mary said. "Now that we've watered the plants, and now that we've harvested them, they won't need as much water. It's just watering them, maybe once a week, and maybe not even that."
At Flint Hills Lavender Farm, they grow different varieties of English lavender (lavandula angustifolia) and French lavender (lavandula x intermedia).
"The lavandula angustifolias get, on average, two-foot kind of domes," Mary said. "They usually have purple buds. The lavandula x intermedias, or the French lavenders, usually get more like three feet, and they're a more lavender color."
Harvesting lavender is simple and done by hand. Usually, all it takes is a sickle and rubber band to make a bundle, but some plants require pruners.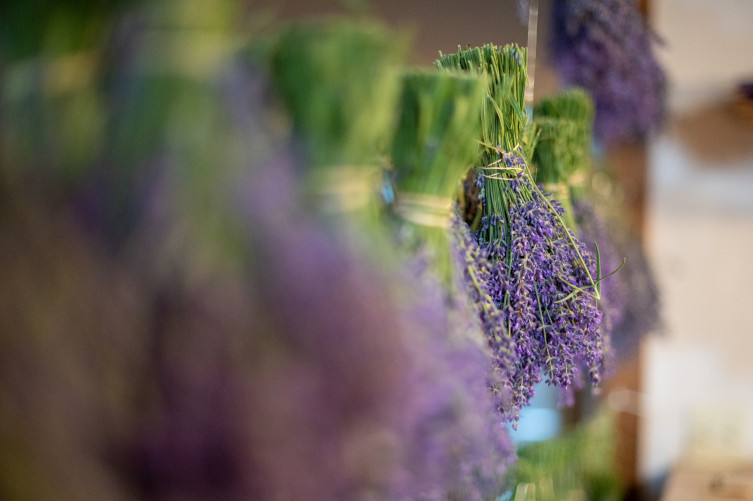 "With the French lavender, we have to use pruners just because they're more whimsical when they grow," Mary said. "Some of their stems are long, some of them are short, some of them grow from the base too. That's a lot more time consuming. As a grower, I like the English lavender, because it's really satisfying to get a good handful."
Some Kansas lavender farms host summer festivals or u-pick events, and others are open seasonally for visitors. Most farms sell products like dried lavender bundles and lotion year-round, either online or at local farmers markets. The Yoders even make their own bath bombs.
"The lavender keeps so well; we have some flexibility there with time," Mary said. "But once we get enough processed, we'll go back to market. The markets really keep us busy, too. Christmas time is a busy season for us as far as products go. We go back to market, and we also ship. It's all year." 
Mary has simple instructions for those trying to grow their own lavender crop: "Well-drained soil, full sun, protection from the north wind." 
Find a Kansas lavender farm near you.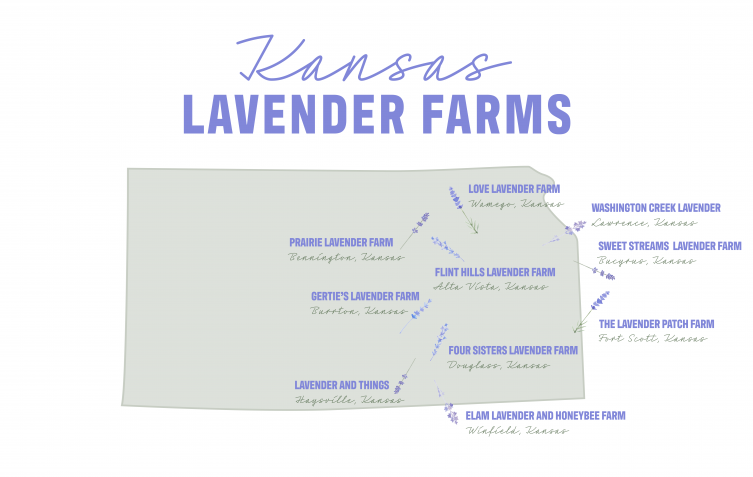 This article was written by Sydnee Shive, an intern with Kansas Farm Bureau.
More Kansas Farm Stories