Five Meal Prep Tips for Easy Eating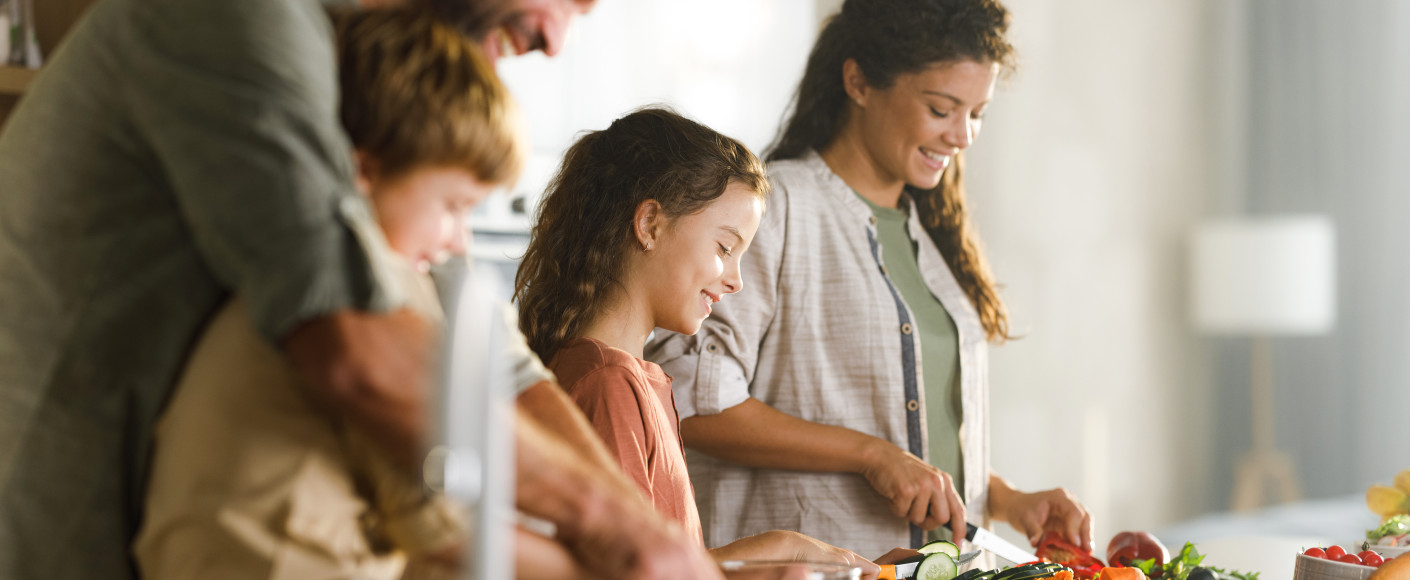 We've all been there: You get home from work, school or playgroup pickup with your stomach growling and the hangry monster ready to take over. You rush to the fridge filled with hope and hunger! Your face falls as you discover nothing but a hodgepodge of ingredients and the latest in a line of pasta sauces you intended to try but never did.
This horror story doesn't need to be your reality! Meal prepping can change your world and bring peace to your stomach and kitchen. Never fear, we're here with five tips to get you started and make the process as easy as possible. (No, no, we aren't superheroes. We're just folks passionate about food.) 
1. Make a Plan
Every success story begins with a solid game plan. Each week before you go to the grocery store, identify which recipes you'll be making (more on recipe selection in tips #3 and #4) and write down all the ingredients they require. This list is your holy grail — don't stray from it while shopping! This discipline will help keep your kitchen clutter-free and less overwhelming. When you peek into your fridge, you won't feel guilty about the graveyard of sauces, but instead you'll feel inspired and prepared because you have all the ingredients you need to make your family a delicious meal. Attitude is half the battle, and when you set yourself up with a positive environment, cooking will feel less like a hassle and more like a fun, satisfying activity. 
2. Prepare Ingredients Ahead of Time
Once you're home from the store with ingredients in tow, look through your recipes to see what needs to be chopped, diced, minced, marinated, etc. Gather all of those goods and get to prepping. Doing these tasks at once will make the actual cooking during the week so much easier and faster. Decreasing the work required down the line will also make you less likely to bail on a recipe in favor of last-minute takeout. If you have kids, this can be a great way to spend quality time together and teach them basic cooking skills. For more on how to safely involve your kids in the kitchen, check out this article.
3. Shop in Season
Nothing is tastier than produce in its prime. Take a few minutes to research which foods are in season in your area, then look for recipes featuring those items and include them in your plan (see tip #1). Cooking with local, in-season ingredients will make your dishes more flavorful while supporting your community. Staying on top of what grows best during different seasons will help keep your recipes fresh and interesting, which takes us to tip #4. 
4. Get Creative
Eating the same few recipes every week becomes a drag, so once a month, incorporate a new recipe into your week. Trying new things will prolong your meal prep journey because you won't get bored — heck, you might even start to look forward to this process. Your favorite dishes might lose their luster after a while and stepping outside your comfort zone will keep you interested. Cooking is a great way to explore other cultures, take risks and expand your palette, so take advantage of the opportunity and lean into the adventure.
5. Store Food Properly
Whether you're storing the ingredients you prepped for the week or saving meal leftovers, proper storage is key. You want your food to last so you aren't surprised by any spoilage and are able to enjoy your dishes for as long as possible. Plus, you won't be wasting any food or money. Take a look at our tips to safely store food.
We hope you feel ready to transition away from the horrors of an empty, overwhelming fridge and start a delicious routine filled with tasty dishes and exploration. Do you have meal prep tips of your own you'd like to share? Let us know on Facebook @kansasfarmfoodconnection or Instagram @KSfarmfood. 
Great Recipes for Meal Prepping