Sheet Pan French Toast Bake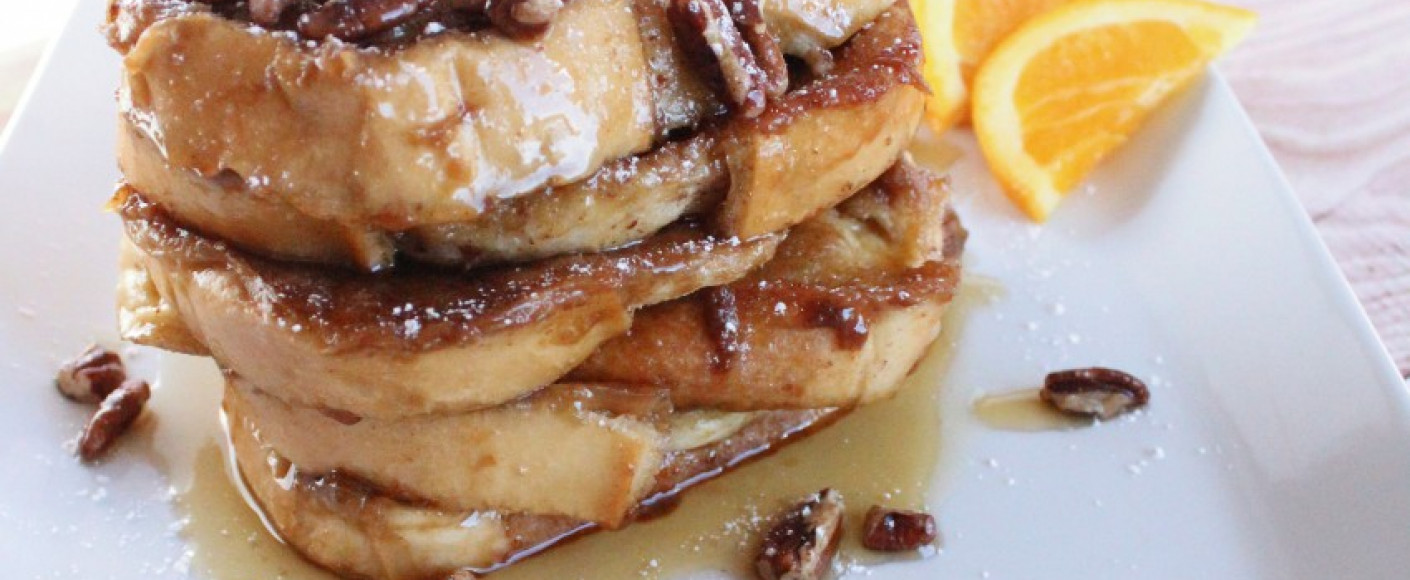 This easy recipe makes the most wonderful French toast bake you will ever put in your mouth! If you've ever tried to make French toast for a group of people using a griddle, you know how tough it can be to get the timing right while working in batches. Bring French toast back to your brunch and breakfast gatherings with this recipe. You'll love it!
On a specialized diet? This recipe works well for folks following a plant-based (vegetarian) diet — and, of course, omnivores!
Ingredients
1 cup unsalted butter
½ cup packed dark brown sugar
1 loaf Italian bread, cut into nine fat slices
5 large eggs, beaten
2 cups milk
1 teaspoon vanilla extract
1 teaspoon ground cinnamon
Pinch of nutmeg
Pure maple syrup, warmed
Powdered sugar, for garnishing
Directions
Preheat oven to 350 degrees F. Place butter and brown sugar into a 10" x 15" baking sheet with rimmed edges, then place baking sheet into the oven for five to 10 minutes or until butter is melted; use a whisk to combine melted butter with brown sugar evenly across the bottom of the baking sheet.
Meanwhile, in a large mixing bowl, combine eggs with milk, vanilla, cinnamon and nutmeg; dip bread slices into egg mixture and place onto prepared brown sugar mixture.
Bake uncovered on center rack of oven for 15 minutes. Turn slices over and bake an additional 15 minutes, or until bread is slightly crisped on the edges. To serve, drizzle French toast slices with warm maple syrup and sprinkle with powdered sugar.
This recipe from Chef Alli originally appeared in Kansas Living magazine.
More Breakfast Recipe Ideas
---