Pumpkin Pie Squares with Cinnamon Sugar Yogurt Topping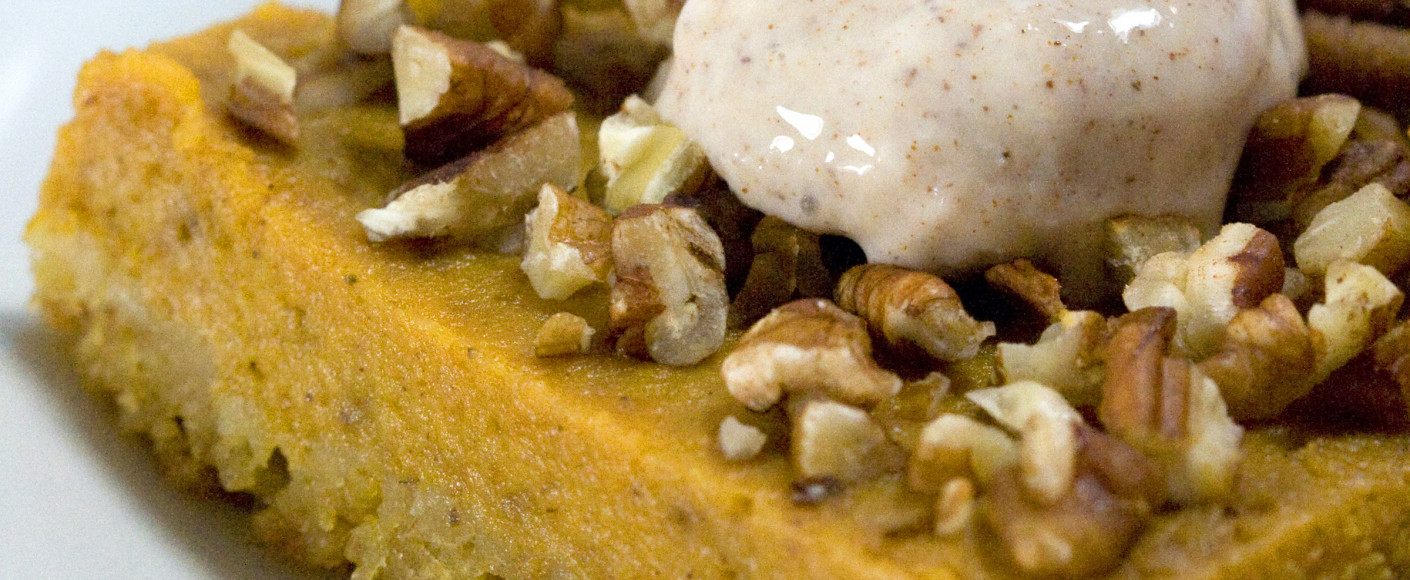 If you love pumpkin pie as much as we do, but aren't always up for making an entire pie, give these dessert bars a try! They're great for sharing or eating all on your own. We won't judge.
On a specialized diet? This recipe works well for folks following a plant-based (vegetarian) diet — and, of course, omnivores!
Ingredients
For Crust
1 cup graham cracker crumbs
1/2 cup old-fashioned oats
1/4 cup brown sugar
1/4 cup butter melted
2 tablespoons low-fat milk
Cooking spray
For Filling
2 cups canned pumpkin
2 eggs
3/4 cup sugar
3/4 cup low-fat vanilla yogurt
1/2 cup low-fat milk
1 teaspoon cinnamon
1 teaspoon pumpkin pie spice
1/4 teaspoon salt
1/2 cup pecans chopped
For Topping
2 tablespoons sugar
1 teaspoon cinnamon
1 cup plain nonfat yogurt
Directions
For Crust
Preheat the oven to 350° F. In a large bowl, mix together graham cracker crumbs, oats, brown sugar, butter and 2 tablespoons milk. Press into a thin layer in a 9Å~13-inch pan greased with cooking spray. Bake for 10 minutes.
For Filling
While the crust is baking, in another bowl, beat together pumpkin through salt. Pour over crust and bake for 40 minutes or until set. Sprinkle pecans over pumpkin filling and bake another 10-15 minutes or until center is set. Cool slightly in pan. Cut into squares.
For Topping
Mix together sugar and cinnamon. Mix in yogurt. Top each square with one tablespoon of yogurt topping.
This recipe was provided courtesy of Midwest Dairy. Get more great dairy recipes from their website!
More Favorite Fall Recipes 
---