Pressure Cooker Pulled Pork Tacos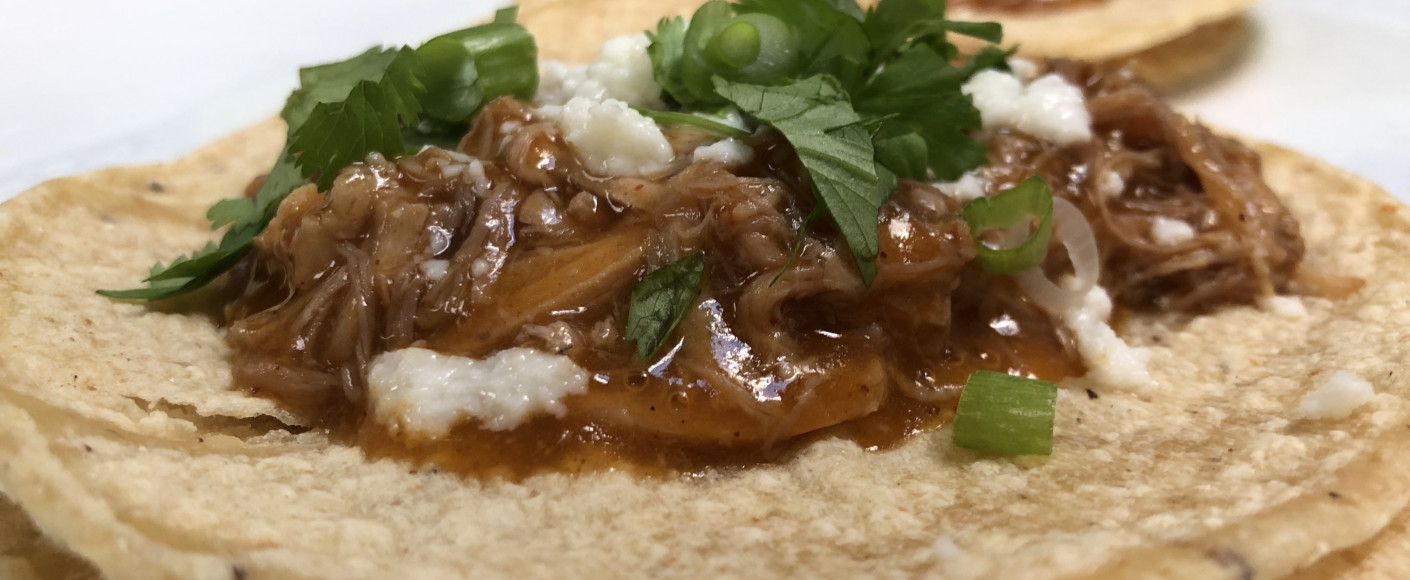 Use this easy-to-make recipe for fork-tender pulled pork with a Mexican twist. It goes perfectly with corn tortillas. Did you know corn tortillas can differ in color based on the type of corn used? Some are made from white corn and others are made from yellow corn.
"This was so easy to make!" - Julie
Ingredients
For Pork
1 cup enchilada sauce
3 pounds cubed corn-fed pork roast
2 cups chicken stock
½ onion
1 tablespoon garlic
For Tacos
Corn tortillas
Mexican queso fresco
Cilantro
Chopped green onion
Directions
Cube pork roast into chunks approximately 2-4" in size. Trim excess fat from the chunks. Leave the marbling (intermuscular fat) for flavor. Turn pressure cooker to browning and sauté chunks of the trimmed fat and onions. Then add pork to quickly sear.
After the meat is seared, add the chicken stock, garlic and enchilada sauce. Cook on low pressure for 1 hour. Let the pressure cooker depressurize on its own. Once the cooker is unlocked, remove the meat from the cooking stock. You can easily shred the pork and remove any excess fat at that time.
To serve, heat up the tortillas until they are pliable. (We recommend serving each taco with two tortillas for added strength.) Top with cheese, cilantro, onions and enjoy!
More Pressure Cooker Recipes
---