Potato Breakfast Casserole
Potatoes, sausage, bacon, vegetables and soy milk come together in this hearty breakfast casserole recipe. It's full of protein and will stick to the ribs. You might even end up wanting to make it for dinner. We won't judge!
Whether you're cooking for a family or a crowd, this will definitely keep folks satisfied.
On a specialized diet? This recipe works well for folks following a gluten-free diet — and, of course, omnivores!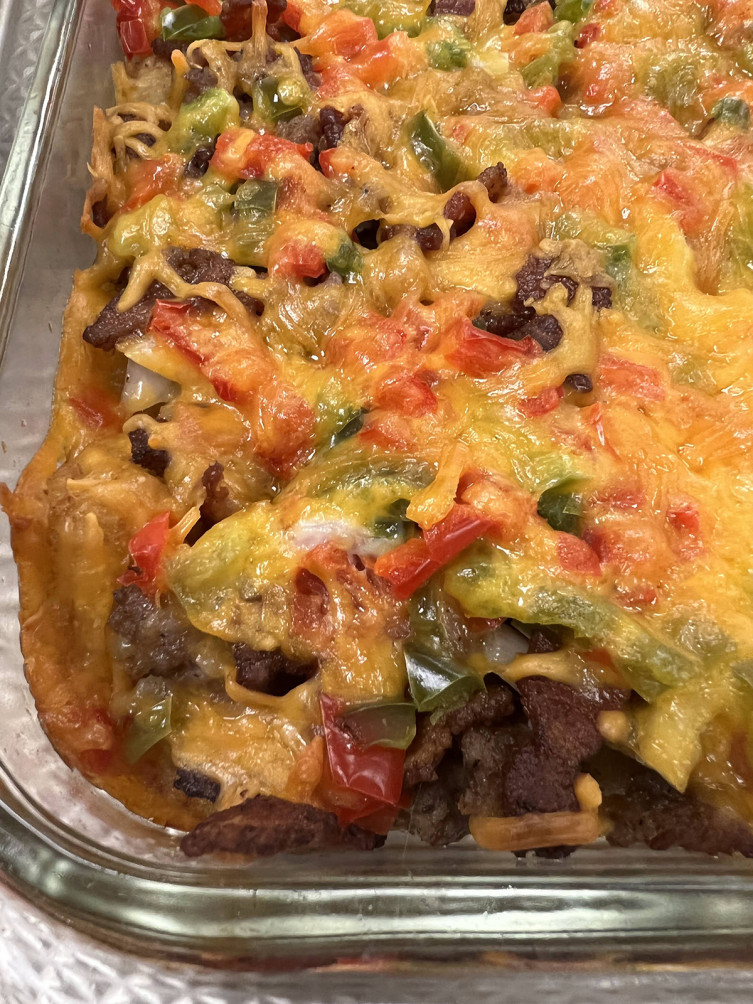 Ingredients
4 cups frozen potato bites
8 ounces mild bulk sausage, crumbled and browned
4 strips thick-sliced bacon, cut-in ½ inch pieces, browned
½ cup chopped onion
½ cup chopped green bell pepper
½ cup chopped red bell pepper
1 cup plain soy milk
3 eggs
¼ teaspoon salt
¼ teaspoon pepper
1 cup grated Cheddar cheese
Directions
Grease an 8x8-inch baking dish and layer potato bites in bottom of baking dish. Top with cooked crumbled sausage, bacon, green bell pepper, red bell pepper, and onion.
In medium mixing bowl combine soy milk, 3 eggs, salt and pepper; whisk to combine.
Pour egg mixture over potatoes, meat and vegetables. Top with grated cheese; cover with foil; refrigerate overnight.
Bake at 350 degrees for 25 minutes. Remove foil and continue baking 20 to 25 minutes or until cheese browns and mixture is firm when a knife is inserted. Serves 6
This recipe was provided courtesy of the Kansas Soybean Commission. For more soy-sational recipes, visit their website.
Great Breakfast Recipes
---