How to Make a Butter Board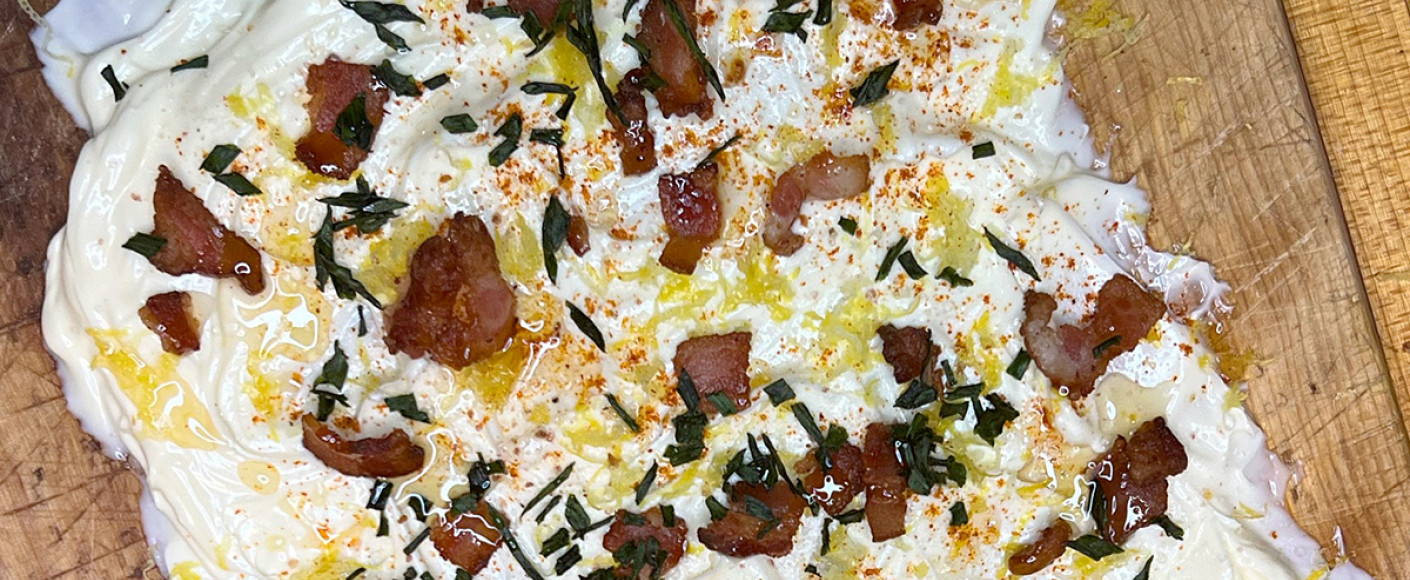 As Kansas farmers, we are big fans of farm-fresh ingredients, so we love seeing this butter board trend inspired by Justine Snacks go viral because it features so many local foods.
Justine talks about the communal feel of the butter board and how it brings people together at the table to enjoy conversations and share laughter. Well, those are a few of our favorite things, especially when they're centered around Kansas-grown food. So, grab your favorite cutting board to use as the canvas for this creation!
Depending on your preference, you can use butter or margarine.
Kansas dairy farmers bring us some amazing butter (and milk and cheese and so many delicious dairy products). Just grab a stick and make sure it's softened.
In this batch, we used margarine from Country Crock. Margarine is made from soybean oil, which comes from soybeans grown on farms across Kansas (and other states, but we love our local farmers!). Consuming soybean oil has many health benefits and it's a heart-healthy food.
Smooth your spread of choice across your cutting board and sprinkle with salt and fresh lemon zest. From there, you can switch up what you use to create different flavors and eating experiences. 
Because we love all things Kansas, we opted for bacon from our pork farmers. Who doesn't love bacon?! (Because Kansas pigs are the biggest consumers of soybean meal in the state, this tied in perfectly with our soybean-based margarine.)
So, we sprinkled the crispy bacon across our board and complemented the smoky flavor with paprika and chives. To round it out, we drizzled honey for a sweetness that brings all the flavors together.
Last, but not least, we had to pair our board with freshly baked bread made from Kansas wheat. We are the Wheat State, after all!
Once you've put everything together, it's time to gather 'round to dip, savor and enjoy!
This simple appetizer is a fun way to bring your people together and celebrate food and farmers! Experiment with the flavors and textures you love, courtesy of Kansas farmers.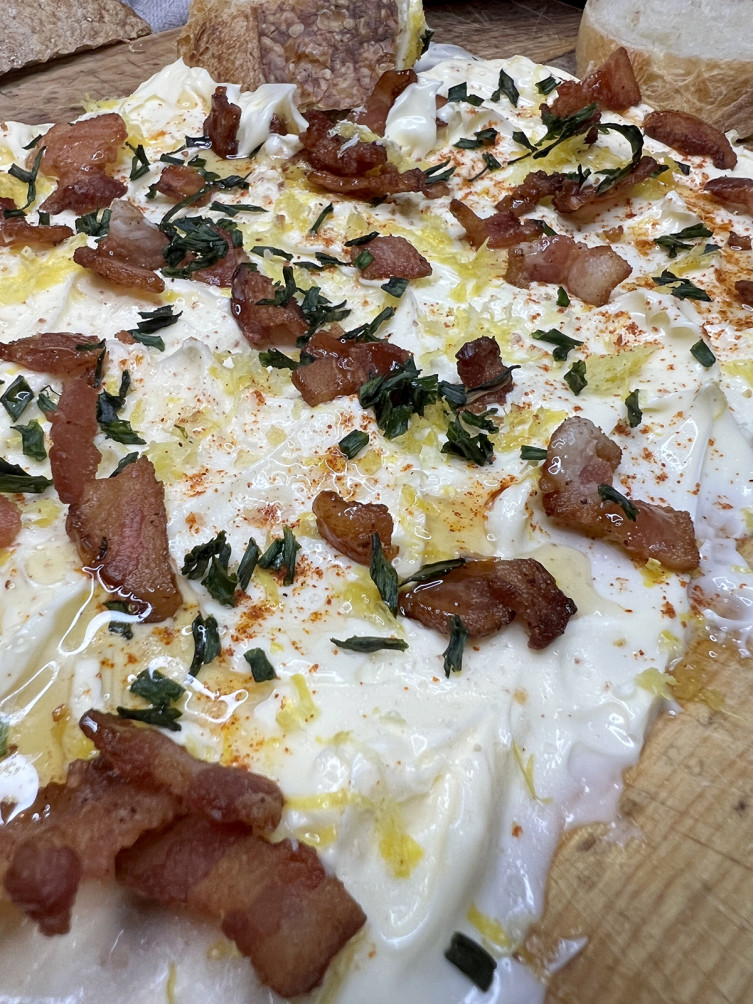 On a specialized diet? This recipe works well for folks following a paleo or keto diet — and, of course, omnivores!
Ingredients
½ cup margarine or softened butter
Salt
Lemon zest
Paprika
Bacon crumbles
Chives
Honey
Bread
Directions
Set out a stick of butter, if using, to soften and spread margarine or butter over the center of the cutting board.
Sprinkle with flaky salt.
Zest lemon across the board.
Top with paprika, bacon and chives.
Drizzle with honey.
Serve with warm bread. Dip, savor and enjoy!
More Recipes for Food to Share
---