Flavors of the World: Global Cuisine at Home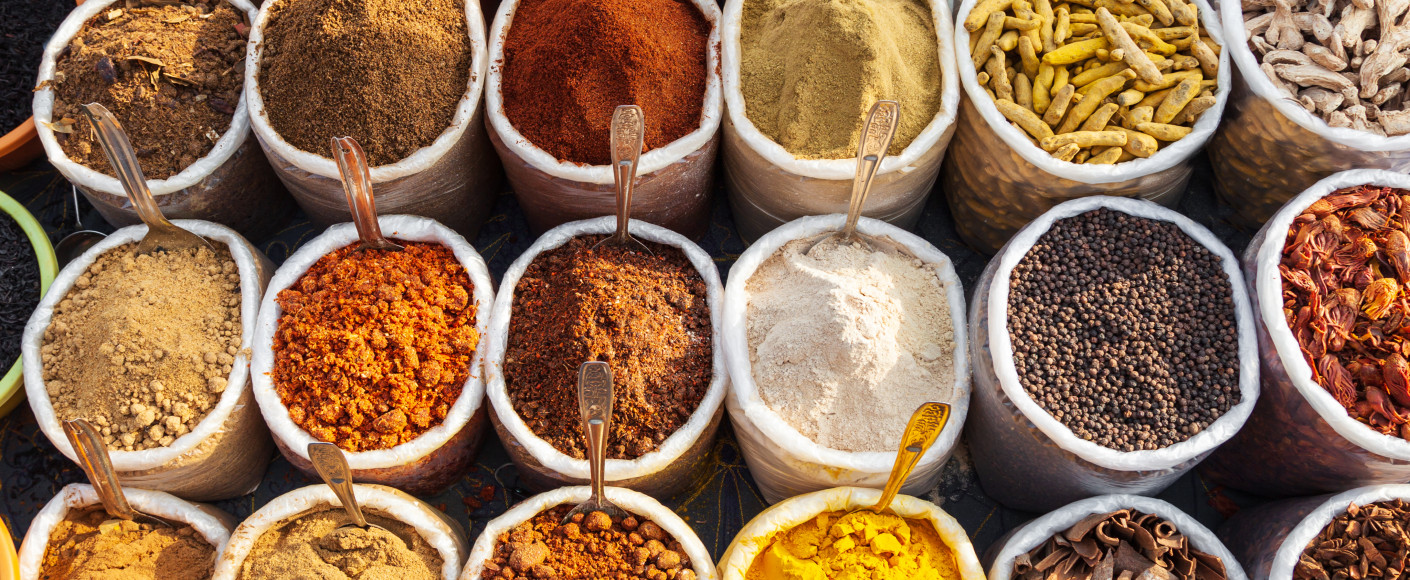 There's something magical about vacation — the sights, sounds, smells and tastes. But popping over to Greece isn't always an option. (So sad!) Don't despair — you can bring Greece and many other places to you simply by spicing up your cooking routine with new flavors.
Mixing up your go-to herbs and spices is a great way to liven up your taste buds. Some herbs and spices translate across many regions. Think garlic. It goes with almost everything. (Gilroy, Calif. features garlic ice cream, but we're not too sure about that!) Other flavors, such as ginger, are more rooted in a particular region. Usually it takes more than one flavor to capture regional cuisine (we have the centuries-old spice trade to thank for that), so fresh combinations can really bring your taste buds (and sense of adventure) to life.
You're probably already familiar with spices like oregano, thyme and cumin. Other common spices like nutmeg and mint can be reimagined through global cooking. For example, we tend to use nutmeg in the fall for sweet, earthy dishes, or mint in the summer to flavor cocktails and ice cream. Both are used in savory Mediterranean and Middle Eastern food — nutmeg in creamy bechamel sauce in dishes like moussaka and mint in zesty salads like tabbouleh.
Unusual Spices
Here are a few spices you might not be as familiar with. Get adventurous in your own kitchen and have fun experimenting with these lesser known herbs and spices!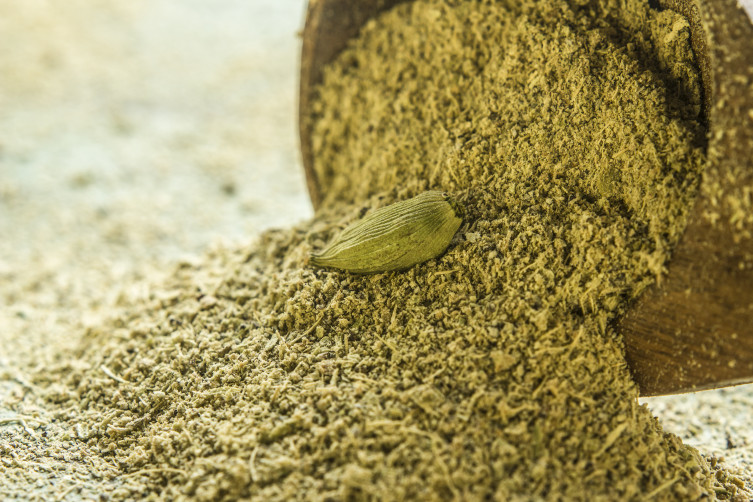 Cardamom
This spice often plays a supporting role in a lot of your favorite dishes — curries, chai tea and even apple pie! Like cinnamon, it has a natural sweetness, but also has a zesty spiciness to it. It's very fragrant and will make your kitchen smell amazing when you cook with it.
Cloves
Like nutmeg, cloves are often used in traditional fall dishes in America. (Hello, pumpkin pie!) They've got a strong flavor — sweet with some bitterness and heat — and are often used as an accent spice because a little goes a long way. This spice can be used in sweet and savory dishes alike and makes an excellent addition to meat rubs.
Coriander
This bright spice has a citrus flavor with warm notes. It's related to cilantro and is used in many of the same cuisines — Asian, African and Latin-American. If you're not a fan of cilantro, don't write off coriander until you've tried it. Its distinct flavor is quite different and it's often used dried, not fresh.
Marjoram
Marjoram has a piney flavor that's similar to oregano and thyme. In fact, many recipes use them in combination. German sausages often incorporate marjoram and the French bouquet garni blend (a bundle of herbs, usually in cheesecloth for easy removal) includes marjoram.
Paprika
This spice comes in several varieties and can range in flavor from sweet to smoky. You probably know it as an ingredient in meat rubs and barbecue sauces or even Cajun seasoning blends, but it's used throughout the world in Europe, Latin America, the Mediterranean, Africa and India.
Saffron
Saffron has a distinct yellow-orange color. This wispy-looking spice will turn your food a bright orange and lend a mellow, sweet flavor reminiscent of grass. A little goes a long way, which is good because it's one of the most expensive spices.
International Recipes to Try
Ready to give some of these spices a try? Here are a few great recipes by region to help you get creative and enjoy a culinary adventure. (Bonus: Many use Kansas-raised ingredients!)
Asian Recipes
Common spices: Garlic, ginger, red pepper, white pepper, turmeric
Middle Eastern Recipes
Common spices: Garlic, parsley, cumin, cinnamon, red pepper, dill, mint, allspice, cloves, cardamom, oregano, nutmeg, coriander, paprika
African Recipes
Common spices: Garlic, cilantro, mint, cumin, cinnamon, allspice, chile powder, paprika, turmeric, coriander, ginger, cayenne, cardamom, red pepper, parsley, ras el hanout (a blend of many of the spices mentioned here)
Mediterranean Recipes
Common spices: Garlic, cumin, saffron, paprika, cilantro, cinnamon, oregano, thyme, dill, red pepper, bay leaves
Latin American Recipes
Common spices: Garlic, cilantro, cumin, oregano, red pepper, paprika chili powder
South American Recipes
Common spices: Garlic, cinnamon, cloves, cilantro, parsley, red pepper, oregano
European
Common spices: Coriander, cloves, cinnamon, mint, parsley, paprika, marjoram
More Delicious International Recipes
---