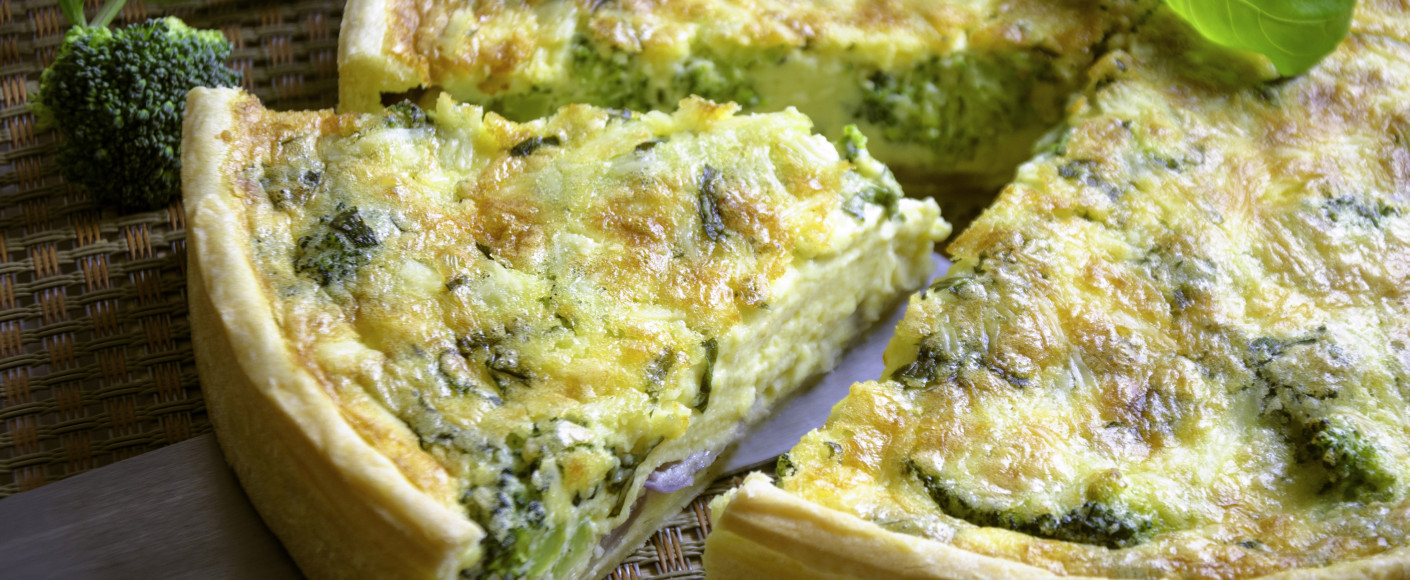 One of our favorite breakfasts is a homemade quiche. This recipe, featuring fresh broccoli, is easy to make and super tasty.
On a specialized diet? This recipe works well for folks following a plant-based (vegetarian) diet — and, of course, omnivores! (If you're vegan, consider using an egg sustitute to enjoy.)
Ingredients
2 tablespoons butter
1 onion, minced
1 teaspoon minced garlic
2 cups chopped fresh broccoli
1 9-inch unbaked pie crust
1 1/2 cups shredded mozzarella cheese
4 eggs, well beaten
1 1/2 cups milk
1 teaspoon salt
1/2 teaspoon black pepper
1 tablespoon butter, melted
Directions
Preheat the oven to 350 degrees F.
Put pie crust in a pie dish, if isn't packaged in one.
Over medium-low heat, melt 2 tablespoons butter in a large saucepan. Add the onion, garlic and broccoli. Cook slowly, stirring occasionally, until the vegetables are soft. Spoon the vegetables into the pie crust and sprinkle with cheese.
Combine eggs and milk. Season with salt and pepper. Stir in 1 tablespoon of melted butter and poor mixture over vegetables and cheese.
Bake in preheated over for 30 minutes or until center has set.
This recipe was provided courtesy of Nutrients for Life who teach us that all great recipes start with great ingredients, and great indegredients come from healthy, fertilized soil. Read the original recipe here.
More Great Breakfast Recipes
---