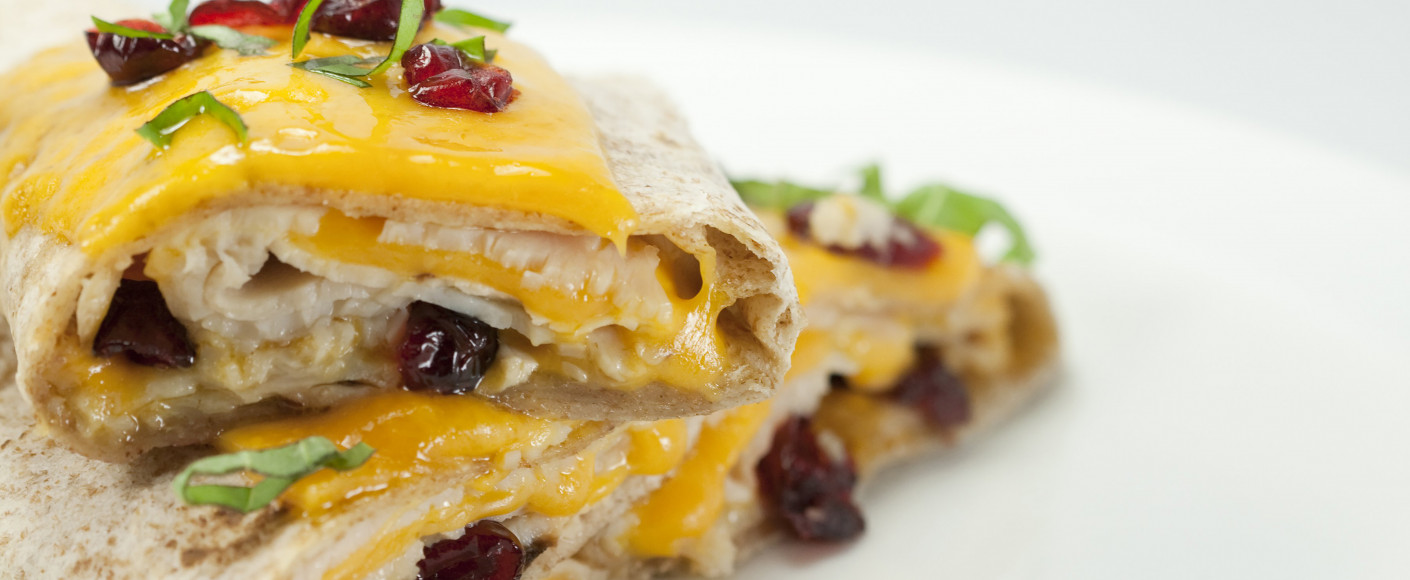 What to do with all those Thanksgiving leftovers??? Try this turkey wrap with cheese and cranberries for a light and tasty meal.
Ingredients
4 whole wheat 7-inch flour tortillas
8 slices turkey breast
6 slices Cheddar cheese (6 ounces)
4 tablespoons dried cranberries or leftover cranberry sauce
8 leaves parsley or fresh basil (optional)
Directions
Alternate a slice of turkey breast, slice of Cheddar cheese and another slice turkey breast down the center of each tortilla. Sprinkle dried cranberries on top of turkey and cheese.
Fold tortilla into thirds. Place seam side down on microwave-proof serving plate. Arrange a narrow strip of Cheddar cheese on top of the tortilla. Repeat with remaining tortillas.
Microwave each tortilla on high for 1 minute. Cool slightly and slice in half. Place 2 or 3 dried cranberries and sprig of parsley or basil on both halves.
This recipe was provided courtesy of Midwest Dairy. Read the full, original recipe on their website.
More Ideas for Leftovers
---