Turkey and Black Bean Quesadillas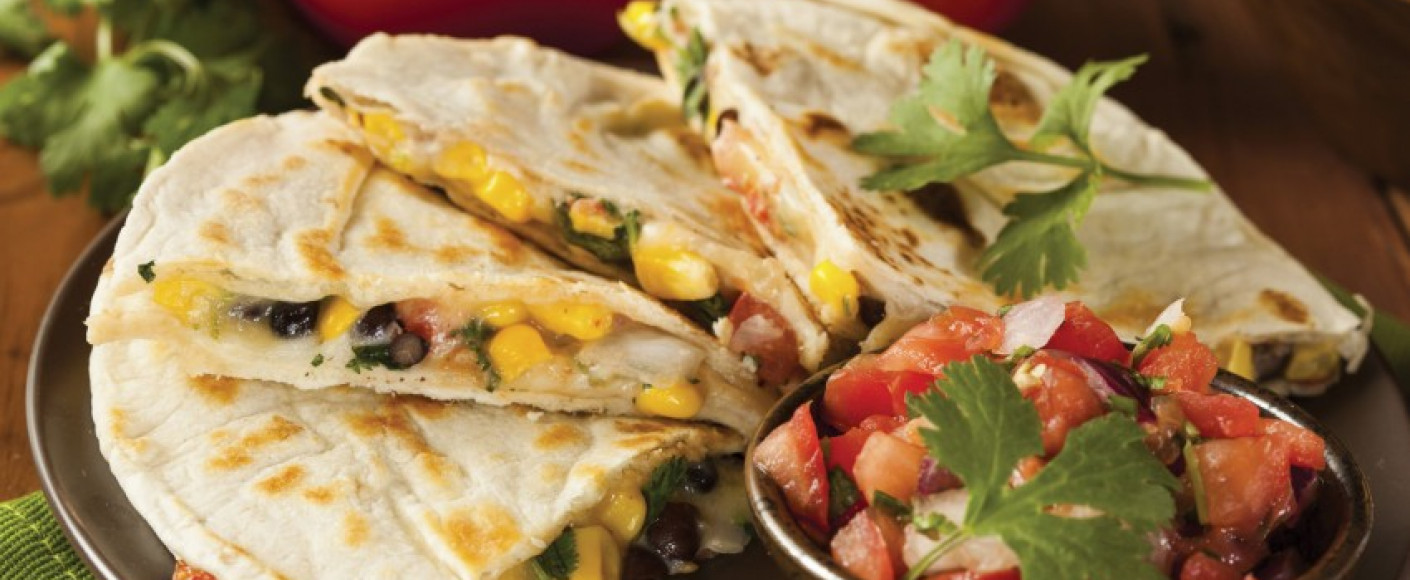 Looking for an inventive, healthy spin on turkey? Whether you want to use up holiday leftovers without boring your taste buds, or need an easy dish any time of the year, you'll love this quick quesadilla recipe.  
Ingredients
½ pound ground turkey breast* 
1 15-ounce can black beans, rinsed and drained 
½ cup chunky salsa 
½ teaspoon ground cumin 
1 cup shredded reduced-fat cheddar cheese (4 ounces) 
Salt and pepper, to taste 
8 (8-inch) whole-wheat tortillas 
Additional salsa
Directions
Preheat oven to 375° F. Coat a baking sheet with nonstick cooking spray. In a medium nonstick skillet, cook ground turkey, stirring occasionally until no longer pink.* Stir in beans, salsa, cumin and cheese. Season with salt and pepper to taste. 
Spoon about a ½ cup of the turkey mixture on half of each tortilla. Fold tortilla over filling and place on baking sheet. 
Coat the tops of the quesadillas with nonstick cooking spray. Bake 10 to 12 minutes or until the edges begin to  brown. Transfer to a platter, cut in half and serve with additional salsa. 
* Substitute cooked turkey for the ground turkey to make this recipe using holiday leftovers. Simply simmer it with the beans, salsa, cumin and cheese. 
---