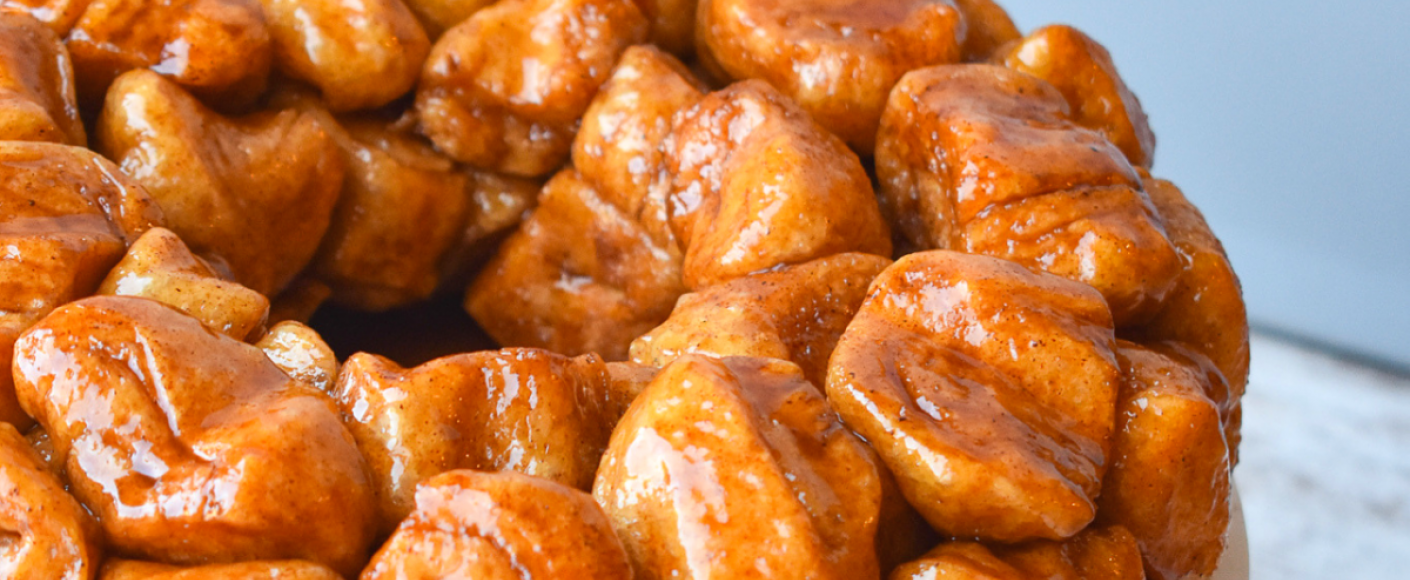 Who doesn't love a homemade tear-and-share treat? This monkey bread is perfect for a delicious and easy weekend breakfast, or can be given as a gift (see above, re: homemade treats). Using refrigerated dough keeps things simple and your stress in check. Enjoy!
Ingredients
½ cup butter
1 ¼ cups brown sugar
2 teaspoons cinnamon
2 cans refrigerated French Bread dough (11 ounces each)
Directions
Preheat the oven to 350°F and grease a bundt pan.
Melt the butter and pour into a small bowl.
In a separate small bowl or shallow plate, combine the brown sugar and cinnamon.
Open the packages of bread dough and cut each into 16 pieces (32 pieces total).
Take each piece and dip it in the butter, roll in the brown sugar/cinnamon mixture and place into the prepared bundt pan.
Bake for 30-40 minutes or until the center pieces are no longer doughy.
Let cool for 5 minutes, loosen the edges of the monkey bread from the pan with a knife, and flip onto a serving platter. Serve warm.
This recipe originally appeared on the Eat Wheat website and was provided courtesy of Kansas Wheat.
More Ideas for Breakfast
---