Beefed Up Grilled Cheese Sandwiches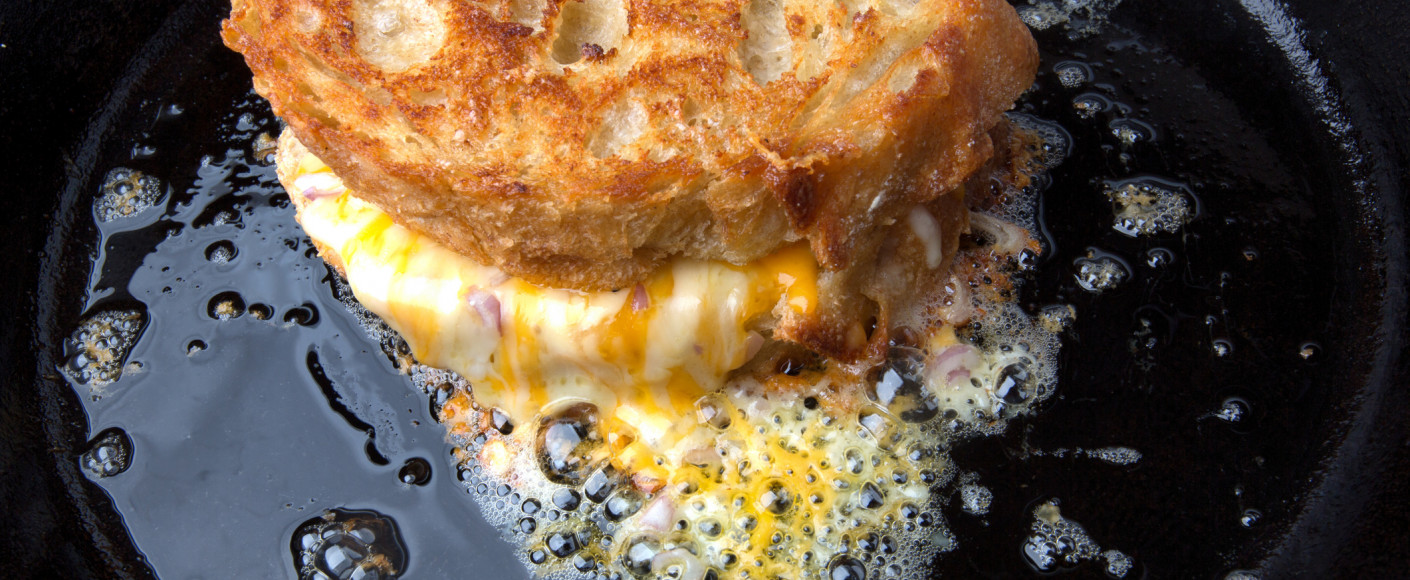 These grown-up grilled cheese sandwiches are sure to satisfy. The roast beef adds a hearty dimension to the gooey, cheesy goodness. 
Ingredients
Onions/Dipping Sauce 
2 tablespoons unsalted butter
2 medium sweet onions, sliced
4 garlic cloves, minced
1 tablespoon dark brown sugar
1 teaspoon Worcestershire sauce
3/4 cup beef broth
1 packet Au Jus seasoning mix 
Grilled Sandwiches
3 Tbs. unsalted butter, very softened 
8 slices good-quality white bread
8 slices provolone cheese
1 lb. shredded cooked roast beef
Caramelized onions
French fried onions
Directions
To make the onions and dipping sauce, place a large cast iron skillet over medium high heat; when skillet is hot, add butter. 
When butter has melted, add onions;  cook for three to five minutes, stirring occasionally. Add garlic and brown sugar, stir and cook five to six minutes or until onions have softened. 
Remove half of cooked onions to a plate; set aside and reserve. 
Reduce heat to medium; add worcestershire sauce and beef broth to the remaining onions in the skillet. Stir and cook two to three minutes; add the au jus mix, cooking until sauce thickens. Transfer sauce to a bowl; reserve. 
Wipe skillet clean and place over medium heat. Slather four slices of bread with butter on one side, then place bread buttered-side-down onto a cutting board.
To each slice of bread, add a slice of cheese,  roast beef, caramelized onions, a sprinkling of French fried onions, then top with a second slice of cheese and another bread slice, buttered-side-up. 
Cook sandwiches in the skillet, slightly pressing on each sandwich, until both sides are golden brown and sandwiches are hot throughout.  (May need to cook sandwiches in batches.) 
Remove sandwiches from skillet and slice in half. Serve with prepared dipping sauce.
More Grilled Cheese Goodness
---