Fancy Pants Grilled Cheese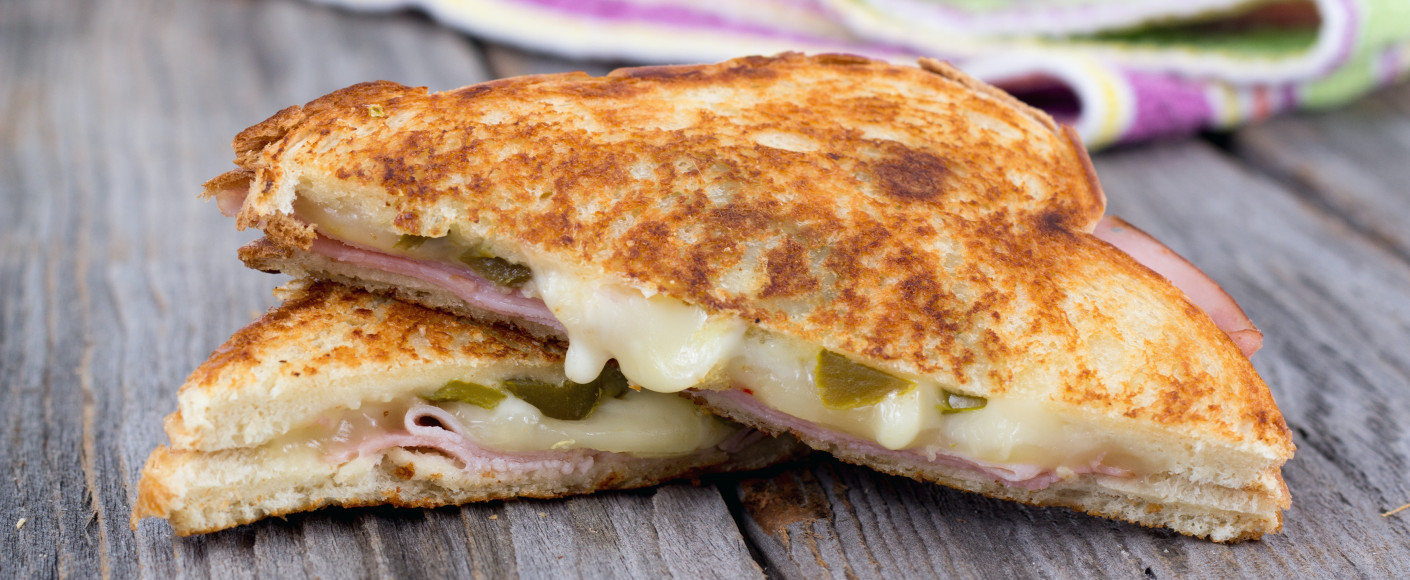 This take on the traditional grilled cheese sandwich will have your tastebuds dancing like no one's watching. The combination of cheeses complements the ham, and the red pepper jelly gives it just the right amount of kick!
Ingredients
Cater individual amounts to your liking.
Sourdough bread
Butter
Red pepper jelly 
Sliced provolone cheese
Sliced sharp cheddar
Sliced ham 
Mayonnaise 
Directions
Preheat your favorite cast iron griddle.
For each sandwich:
Spread two slices of bread with butter on one side, then slather red pepper jelly on top of the butter. 
Top one slice of prepared bread (on the side with the jelly and butter) with both types of cheese and some sliced ham.
Add a second slice of bread (jelly and butter side on top of the ham) to create your sandwich. 
Spread mayonnaise on the outside of the sandwich (to give it superior browning). 
Place sandwich onto preheated griddle.
Grill sandwich on both sides until very golden brown and hot throughout.  
Serve at once. 
Other Recipes You Might Like
---