Balsamic Roasted Vegetables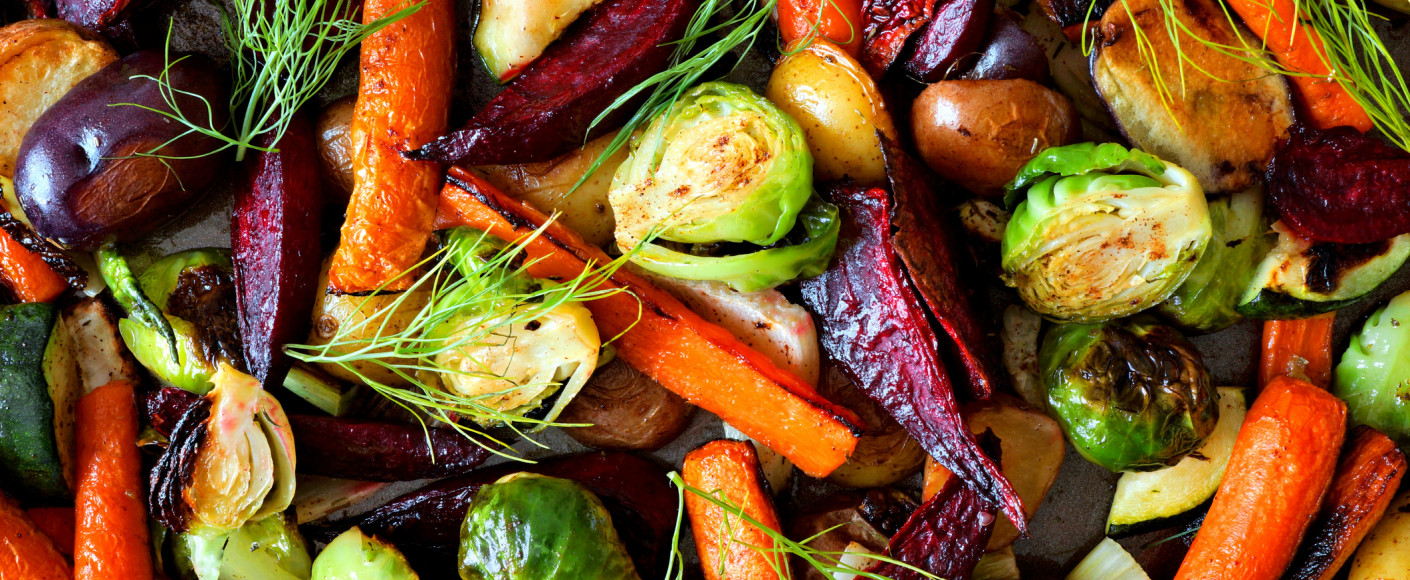 Roasting vegetables brings out an earthy flavor. Combine that with the sharpness of balsamic vinegar and the sweetness of brown sugar and you've got a winning combination! This simple recipe for roasted balsamic vegetables is bursting with flavor and super easy to make. Mix your favorite vegetables and this will become a favorite recipe in your rotation all year round.
Ingredients
Three to five pounds of your family's favorite veggies: onions, peppers, sweet potatoes, new potatoes, butternut squash, carrots, parsnips, turnips, etc.
2-3 tablespoons balsamic vinegar
2-3 tablespoons brown sugar
Minced garlic
Salt
Pepper
Olive oil
Directions
Preheat oven to 425 F. Chop veggies to approximately the same size, place on a baking sheet and drizzle with oil, adding salt and pepper to taste.
Place in the oven and turn every 15 minutes. After 30 minutes, toss the mixture with vinegar, brown sugar and garlic. Bake for another 10 minutes.
Remove from the oven and serve warm.
More Great Recipes
---