From Farm to Reading Chair: Books for Chefs of All Ages
On

July 30, 2018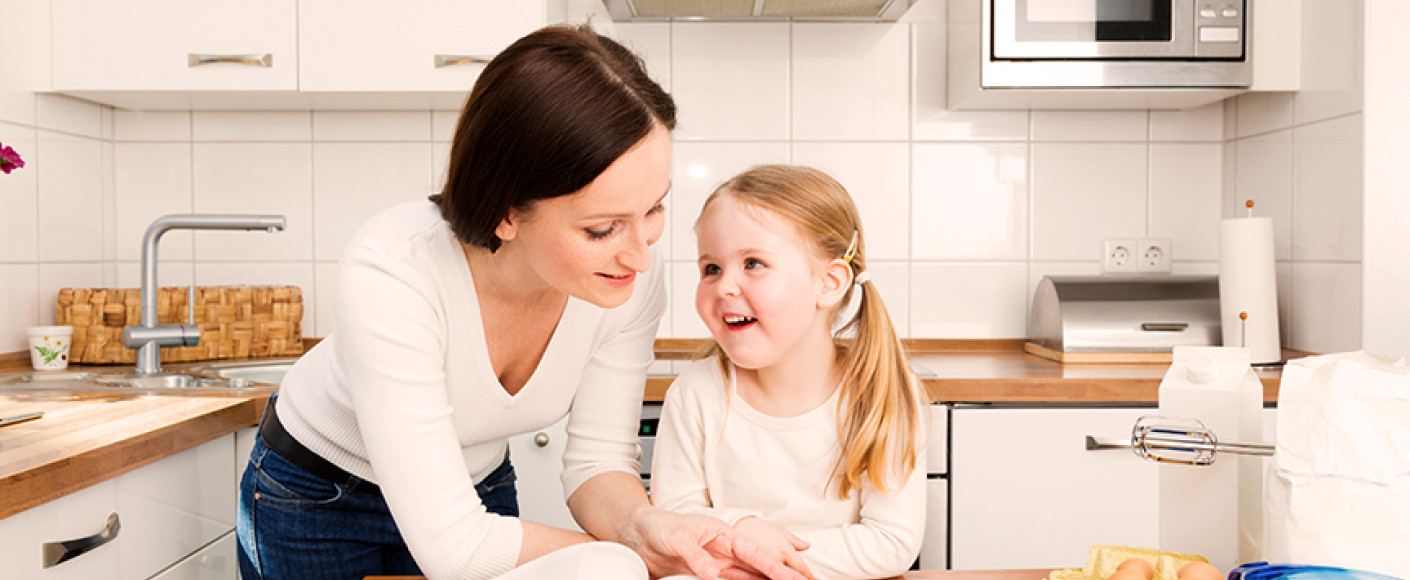 We're all about connecting people with the land. But you don't always have to roll up your sleeves and get dirty to do that. Sometimes all you have to do is curl up with a good book.
We love introducing our readers to Kansas farmers. Whether through our farmer profiles or outside resources (follow us on Facebook because we're always sharing interesting food and farming info!), there's nothing quite like meeting the folks behind our food.
But sometimes it's helpful to know what to do with your food once you get it home. To help you and your family dig a little deeper into the journey of food from farm to fork, we've compiled a list of cooking-related books for all reading levels. These titles are sure to spark an interest in the kitchen!
Applesauce Day
By Lisa Amstutz
Reading Level: Pre-Kindergarten
About: Let's face it, you might not want super young kids getting hands-on in the kitchen just yet, but that doesn't mean they can't start learning. This charming picture book follows a family as they go apple picking and come home to make their own applesauce. It's great to read aloud and has a recipe to follow if you want to give it a try.
Kids Cooking
By Klutz Press
Reading Level: Elementary School
About: Cooking doesn't always result in a delicious meal. Sometimes whipping something up in the kitchen can yield play dough, face paint or giant soap bubbles. This playful recipe book with give young kids a taste of cooking. (Warning: They will want to play with this "food"!)
The Science Chef
By Joan D'Amico
Reading Level: Middle & High School
About: This book is chock-full of experiments, recipes and trivia. Do you know what makes popcorn pop? Or why yeast makes bread rise? Kids will have so much fun reading, they might not even realize they're learning. Bonus: It introduces important topics like nutrition and food safety!
What Good Cooks Know
By America's Test Kitchen
Reading Level: Adults
About: There are so many amazing recipes (link to the KFFC recipe page) and cookbooks out there, how can we pick just one? It's a challenge, for sure. But we love the methodical and scientific approach America's Test Kitchen takes with everything in their kitchen — from testing which items to stock in a pantry, to testing multiple variations on a single recipe to truly find the best. This cookbook is great for getting to know essential tools and techniques in the kitchen.
Honorable Mention
Our very own Kansas Wheat compiles a recipe book from their bi-annual National Festival of Breads. If you're looking for a specialty cookbook for baking, request a free copy.  And, if you think you've got some baking chops, consider devising a recipe of your own to enter in next year's festival! 
We hope these books open your eyes to another aspect of going farm to table. It's a world we're passionate about and we hope you and your family enjoy these titles.
Have a favorite farm-to-table title of your own? We'd love to hear about it!
Get More Ideas for Family Fun
---