Packable Snacks: Tips for Busy Parents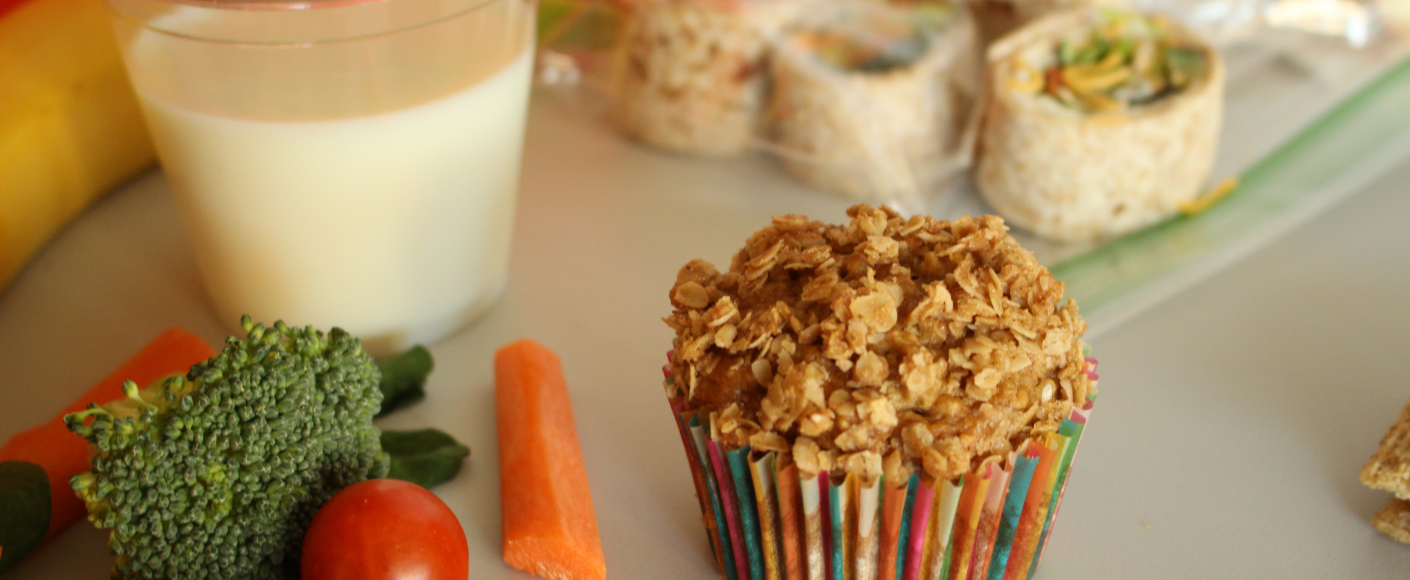 Snacking is a great opportunity to boost nutrition in a child's diet. (We dieticians call this "filling nutrient voids.") Children typically do not eat enough fruits, vegetables, or whole grains, so I focus on those foods when preparing snacks. A good rule of thumb: Get two different food groups your child may be missing in every snack.
Snacks are often consumed away from home. Younger children may be required to take a snack with them to school while older children are often involved in after school activities and need an on-the-go snack to fuel them through their activity before dinner.
Being prepared with a list of go-to snack ideas can help busy parents ensure that they provide just enough to satisfy hunger but not ruin their kids' appetites for the next meal. Here are a few kid-friendly snack ideas for the next time you hear "I'm hungry!"
Snack Ideas
Make Your Own Snack Mix: Keep a variety of whole grain cereals, dried fruit (raisins, cranberries, mango, apples, etc.), and nuts (peanuts, almonds, etc.) on hand along with snack size re-sealable plastic baggies. The snack-size baggies will help with portion control. Keep the items in an easy-to-reach location so kids can assemble their own portable snack, or prep them ahead of together together for a quick grab-and-go snack.
Hummus with Pita Chips and Sliced Veggies: Protein and carbs make a great combo for endurance and energy. Baby carrots, celery sticks, bell pepper strips, or cucumber slices are great dipping options, too.
Whole-Grain Cracker "Sandwich": Make these with your favorite whole-grain crackers, peanut butter and sliced apple or banana. For an on-the-go snack place them in a re-sealable plastic container.
Homemade Whole-Grain Muffins: Serve these with fresh fruit or a glass of low-fat or skim milk. Apple slices, orange segments and grapes are great portable fruit choices. Our family enjoys these Applesauce Oatmeal Muffins. 
Pinwheels: Use whole grain tortillas and let kids make their own creations from there. Ideas include deli meat and shredded cheese or hummus with veggies or for a sweet treat roll up sliced strawberries and a thin layer of low-fat yogurt.
Banana Boats: Spread peanut butter on a whole wheat hotdog bun and place a banana in the center. A half a banana boat would be a good serving size for younger children.
Healthy Snack Tips
When taking snacks on the go, be sure to keep cold items cold by placing them in a cooler with ice packs. It's also a good idea to check and make sure other children do not have food allergies when sending snacks to schools. Many schools do not allow nut products so be aware of your school's policies!
Contributed by Jill Ladd, MPH, RD, LD
You Might Like
---