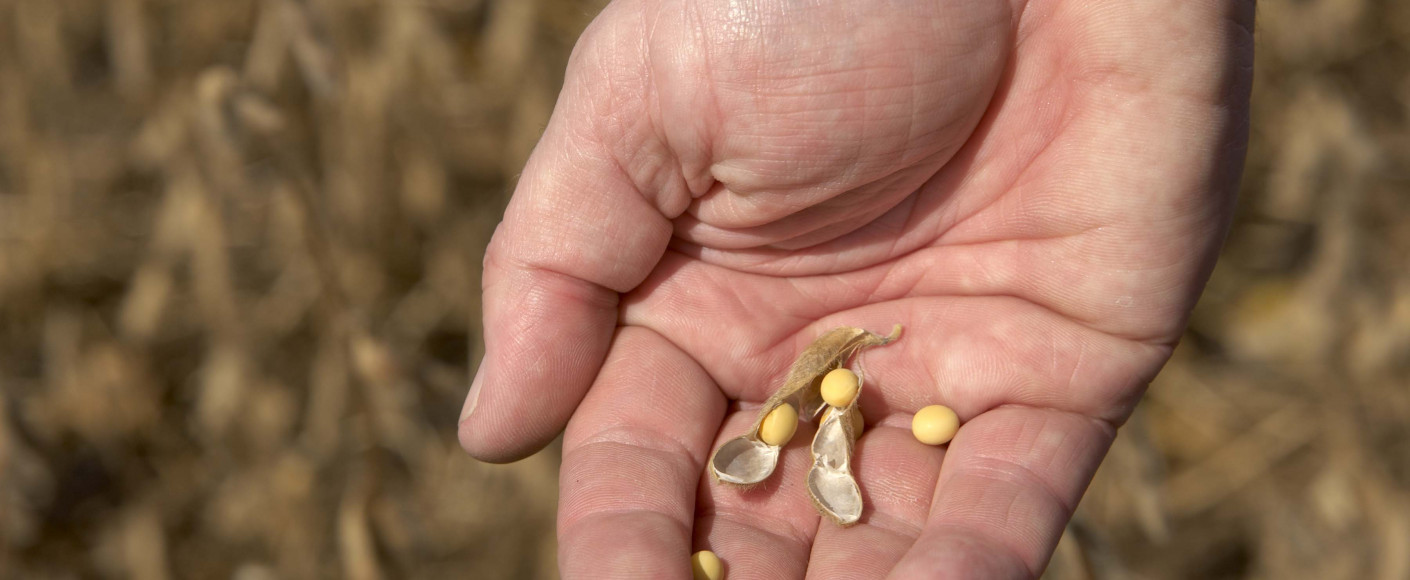 Soybeans! They are the behind-the-scenes heroes of the food industry. If you think about it, a lot of crops get the credit they deserve for the food they create. Almost everyone knows bread comes from wheat and you can eat corn by itself. But unless you drink soymilk and eat soy burgers, you may not know how much of your food comes from soy.
Let's start with the basics. A soybean is small and round. It's composed of 80 percent meal and 20 percent oil. That meal is packed with protein and is mostly used in animal feed. But it can also be used in people food — specifically in alternative food products for folks with varying diets, like that soy burger mentioned earlier for vegetarians.
The oil can be found hiding in a lot of our food. For example, vegetable oil is almost always soybean oil. It's used to cook many of our favorite foods. This oil is also in many salad dressings and spreads.
You probably eat soy in at least one form or another every day. Soy can be found in your favorite cereals, chocolate bars and snacks. So, the next time you're in the grocery store, stop and look at the label. You'll probably find soy listed in more products than you would have thought.
But, wait! Soybeans do way more than give us tasty food!
Soy also goes into many products that you won't see in the food aisles. Soy is also found in cleaning products, paints and plastics. It does a pretty good job of cleaning, too.
Another trick up the soybean's sleeve…it can fuel your vehicle. If your vehicle runs on diesel, it can run on biodiesel. Through a really cool fermentation process, soybean oil can be used to make biodiesel. This diesel burns cleaner than other fuels, while reducing waste. Next time you're fueling up, be sure to check the pump for B80.
All in all, soy is a magical little bean, and it deserves a little more credit. Then again, all crops could use a little more commendation. They all do some amazing stuff, and your local farmers do a lot to grow them for you.
More About
Interesting Facts 
Soy is a complete protein, containing all essential amino acids.
The majority of soy is used to feed animals.
Soy is found in many food products today.
You Might Like