Stretch Your Food Dollar with Inexpensive Cuts of Meat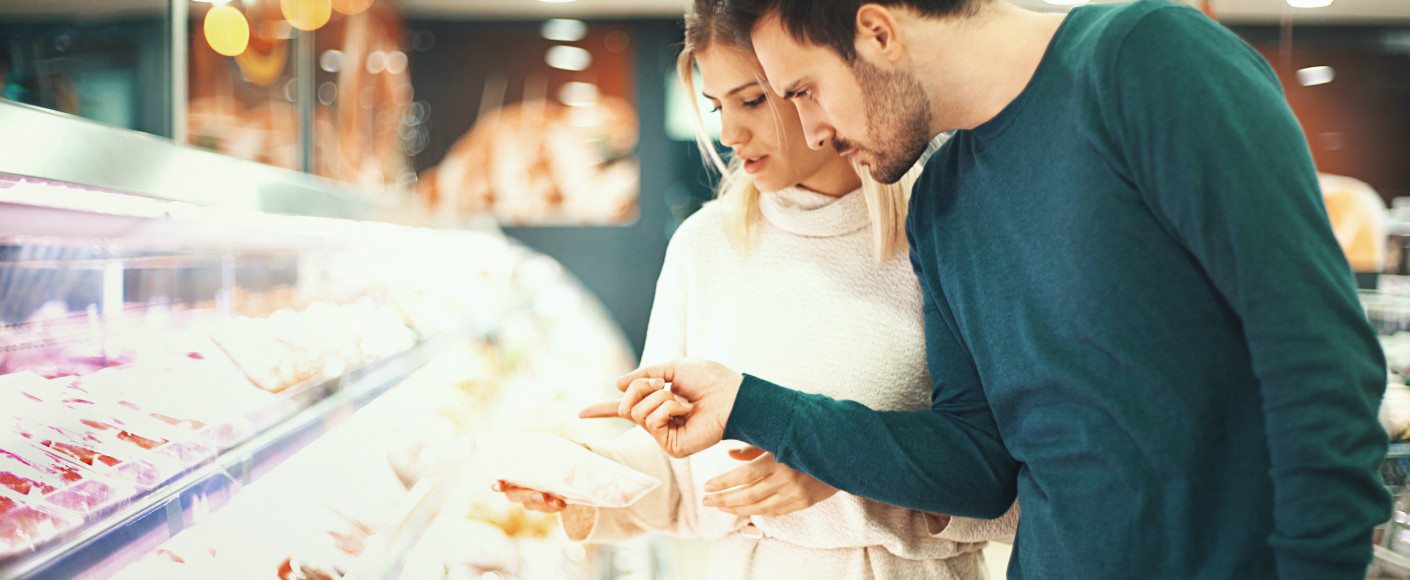 Ever heard the phrase "eating high on the hog"? It's a saying often used to describe the wealthy and comes from the fact that the choicest and most expensive cuts of pork come from areas higher up on the animal. 
Many of us Midwesterners are meat lovers, which can lead to hefty grocery bills if we're not careful. Thankfully, we can eat high while keeping costs low. With a little cooking know-how, a sirloin steak can be just as delicious as filet mignon. By choosing the more inexpensive cuts of meat and preparing them properly, you can enjoy your meat-based meals for less. 
How to Save Money on Meat
Why the cost discrepancy? Convenience is one of the main reasons some cuts of meat are more expensive than others. You pay for someone else to do the trimming, which is why buying a whole chicken is more economical than loading your cart with boneless, skinless breasts. It's not hard to cut a chicken or turkey into pieces — give it a try and start saving! 
Less expensive cuts of meat can be a bit tougher, but that's nothing a little advance planning can't fix. The key is to take it "slow and low" when it comes to preparation. Good things come to those who wait, so put your slow cooker or roasting pan to use and give the meat plenty of time to cook so it stays tender and juicy. These cuts are also great for grilling and smoking, especially with the help of a brine or marinade.
10 Budget-Friendly Cuts of Meat
The next time you're shopping at the meat case or placing an order with the butcher, consider one of these cuts: 
Ribs (pork or beef)
Flat steak (flank, hanger or skirt)
Ground beef or ground turkey 
Beef brisket
Pork shoulder
Chuck eye steak
Whole chicken
Chicken thighs (bone-in, skin-on) or drumsticks
Pork chops
Whole turkey
Ready to get started? We've gathered a few recipes that prove you can save without sacrificing flavor. 
Meat Lover Recipes
Zesty BBQ Cheeseburgers 
Ground beef is available at different price points, and you don't have to buy the expensive stuff to make a good burger. In fact, blends that are lower in cost are usually higher in fat, which often makes for a tastier, juicier patty. 
Chili Rub Slow Cooker Pulled Pork
Pulled pork is always a hit; it just takes a little patience! Try this flavorful pork shoulder recipe from our friends at the Kansas Pork Association. 
Slow Cooker Root Beer Ribs 
Savory-sweet and hard to beat, these ribs are the perfect addition to your low-cost recipe file. 
Cranberry Balsamic Chicken Thighs
Chicken is one of the more inexpensive meat options in general, but you can take it a step further by purchasing bone-in, skin-on thighs. Bonus: Some say the darker meat of the thighs makes them the most flavorful part of the chicken. 
Cranberry Balsamic Chicken Thigh Recipe
Try some DIY prep or look to your slow cooker for an assist to save some money on meat and stretch your grocery budget!
More Meat Tips and Info