Get Your Kids off the Screen and Thinking About the Real World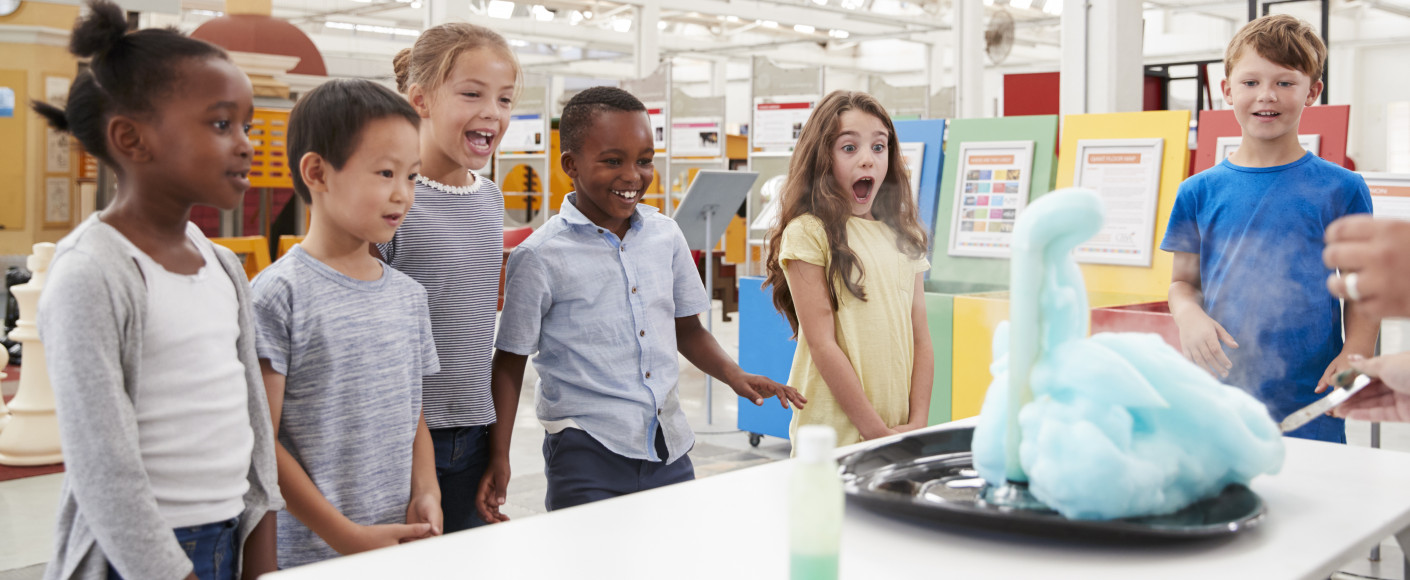 "Just one more episode!" 
"I'm almost done!"
"Five more minutes? Please?!" 
Whether it's a tablet, TV or phone, convincing your kids to disengage from their technology can be a challenge. 
And once they have their eyes on you and not their screens, what is there to do? Trying to entertain your family can be harder than level 98 of Candy Crush. 
Score some huge points and spend a little screen-free time together at a Kansas museum! 
Don't let the word "museum" conjure up images of old, stuffy buildings. From art to agriculture, our state has a lot to offer, and this list has been curated to include locations the whole gang will love.
Kid-Friendly Museums Near Kansas City
Parents with younger kiddos, this is the spot for you! Focused on inspiring a love for learning in children who are less than 9 years old, Wonderscope features miniature play spaces that range from farmers markets to veterinarian offices. With both indoor and outdoor exhibits, the fun never ends.
The name of the game at Prairiefire is natural history. This museum lets visitors explore the deepest depths of the ocean, the wonders of space and even encounter creatures — you guessed it, that includes dinosaurs — from long ago. 
It's no wonder with our rich agricultural history that Kansas is home to this national exhibit. Travel back in time to see how farming was done with antique tools and equipment — including a plow that was used by President Truman when he was just a boy.
Kids of all ages will be blown away by the interactive exhibits throughout Science City. Filled with hands-on experiences and live daily demos, this is the place to foster an early interest in science while having a blast at the same time! 
Kid-Friendly Museums Near Topeka
Take a step back in time to learn about our state's rich history. Discover what life was like for Kansans of the past, and visualize the incredible strides we've made since then. Named one of the Eight Wonders of Kansas History, this museum includes a locomotive from 1800. All aboard! 
Paint masterpieces on the wall, build anything your imagination drums up, experiment with a whole slew of scientific machines and spend a day exploring your dream career. Filled with a wide range of activities, the Discovery Center is a place for just that — discovery.
Kid-Friendly Museums Near Wichita 
Jump back into the Old West and experience the Chisholm Trail with costumed characters, live events and a 10,000-piece permanent collection of artifacts that tells the story of Wichita. 
Crammed with STEM-based activities for the whole family, the Exploration Place boasts 13 permanent exhibits and ever-changing, traveling displays. Visitors are free to tinker in the CreatorSpace, become knights in the Where Kids Rule kingdom and more! 
Kid-Friendly Museums Across Kansas
Enjoy breathtaking scenery while roaming the museum's grounds (all 24 acres!), which are home to the largest barn in Kansas, a sod house and old farmstead There's plenty to explore. Head inside to view antique collections of toys, jewelry and ceramics — plus an interactive kids corner!
What started as a small collection of fossils turned into this formidable natural history museum! Collections include a wide range of bugs, plants, dinosaurs and other creatures that once roamed our state. 
When they say "underground," they mean it! Visitors take an elevator 650 feet below ground to explore the depths of Kansas — literally — at this old salt mine. You can see classic movie reels (stored there because of the controlled environment) and old mining artifacts. It's a fascinating natural wonder!
As you might've guessed, the Cosmosphere is dedicated to teaching visitors about space. Expand your mind and wonder while you wander. Complete with a planetarium and digital dome theater, this is your ticket to out-of-this-world fun! 
Experience the beauty of the Flint Hills! Learn about the plants and animals that make our state unique, and take in the temporary exhibit visiting at the time. Take a journey to the Immersive Experience Theater where viewers enjoy the show with all five senses. 
Warning: Museum visitation may cause a lack of interest in phones, indifference to tablets and a longing to learn more.
More Kid-Friendly Things to Do