Elderslie Farm: A Marriage of Farm and Flavor in Kansas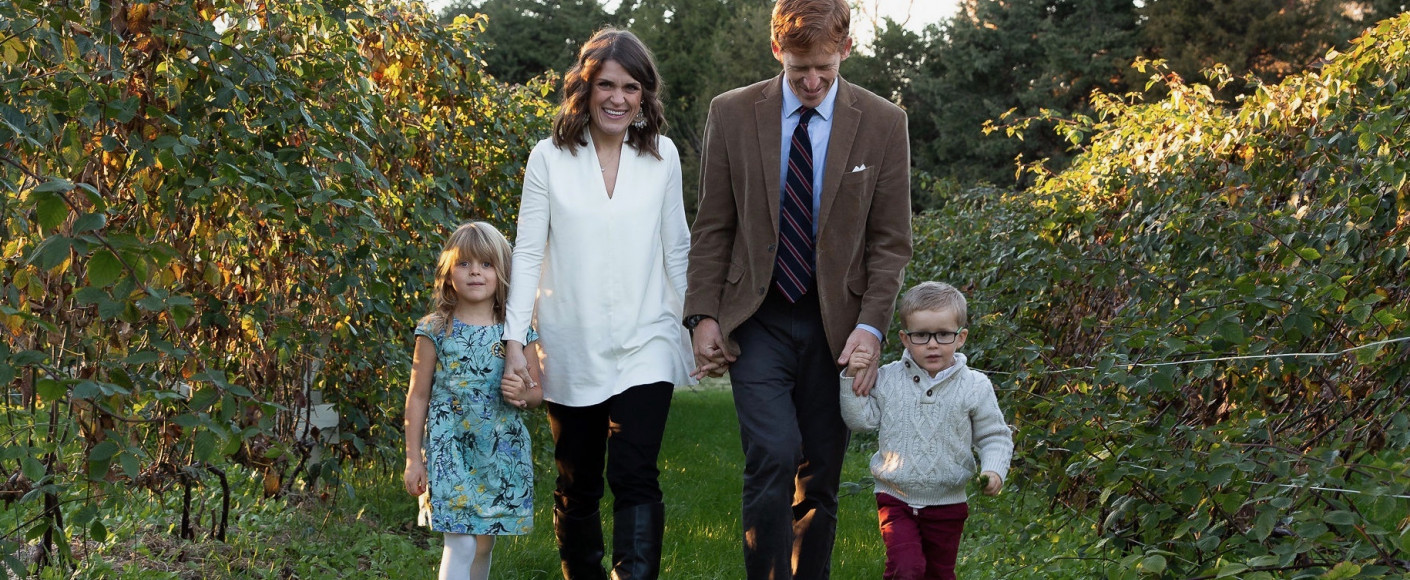 Header photo by Jenny Myers, others by Judith Wencel
In Kechi, just outside of Wichita, is a charming you-pick blackberry farm that has blossomed into an upscale, Instagram-worthy, farm-to-table restaurant. How did such a big shift come about? George Elder shared the story of Elderslie Farm's evolution and how it has come to be known as a go-to destination for special occasions.
"The movement into a restaurant seems seamless now, but it wasn't my ambition at all," George said. "The restaurant and you-pick aspects were not things I anticipated or wanted, but were things our customers asked of us and they provided an opportunity."
George, together with his sister Alexis, founded the farm after graduating from college. Although their family had a background in industry, they were raised to revere and appreciate land stewardship. As they considered their next steps after college, their father suggested they do something with part of the family's land in Kechi.
George and Alexis researched various options. There wasn't enough space for traditional commodity crops, but there was enough that they could farm and sell produce locally. They found themselves drawn to growing fruits and vegetables, and raising small animals. They decided to plant blackberries for a you-pick farm and put their first brambles in the ground in 2010. Things took off quickly from there, most notably in 2011 when something unexpected bloomed — romance.
"I reconnected with and married my wife, who had been a childhood friend from a very different background," George said. "Her family had a vast knowledge of French and Italian cuisine, and wine. With reverence for ingredients and flavors, they brought a heightened experience of culinary art, which was the center of their family tradition — that was fun for me."
This world of high culinary art was new to George, but it resonated with him.
"For them, that elevation was achieved through careful preparation and understanding of how to treat an ingredient in the kitchen," he said. "For me, it was done with an understanding of how to produce that ingredient in the field."
George and his wife Katharine visited California. There, they learned from farmers, chefs and restaurateurs who were creating farm-to-table experiences.
"We saw how a rural setting could work for a fine restaurant. It's eccentric, but not unprecedented," he said. "We decided to hang our shingle out." 
In 2012, they opened a small café in their garage for casual dining. They also hosted a formal meal on their lawn. The formal experience was well received and they began to see a real opportunity.
"It was a crazy time," George said. "We were using my mother's kitchen. We had no facilities to speak of that were suited to commercial traffic."
After hosting eight formal events the next year, they decided to take the plunge and install a commercial kitchen, as well as update the landscaping. Around this time, Alexis got married and moved away.
"That pushed us into developing much stronger ties to a number of growers here," George said. "We basically take their available produce each month and build a menu around those ingredients as scaffold elements. The joys of working with local purveyors like that is the excitement of seasonality. The hard part is we may have to change direction because ingredients might not be available. We have to be flexible. The culinary team really enjoys that ebb and flow a great deal. That creativity and flexibility is part of what they're in culinary art for."
Although the blackberries had taken root, their peak season only lasts for a few weeks in late summer. George wanted to introduce another element to the farm with a different seasonality and decided to throw himself into the farm's next endeavor — a goat creamery. As George focused on that aspect of the farm, Katharine continued to develop as a chef, thanks to the James Beard Foundation, which provided culinary opportunities and connections with renowned chefs.
"She is continuing her work as a culinary artist and pushing that same stewardship of ingredients that I see as stewardship of the land," he said. "She and the culinary team have elevated the experience for our guests as they encounter simple ingredients made extraordinary, like our blackberry lemon scones. We feel like our niche is in the elevation of those simple, local elements. We offer a very casual side in our summer café, but our evening dining is a very elevated experience of our local food."
"If there's something that I love to share with people and that I hope everyone in our community understands and acts on, it's that their choices of food products, their support of local small farms and of small-scale agriculture, has the potential to adorn our community with the presence of a vital, as well as beautiful, culture of food that is every bit as vibrant as some of the most cherished agricultural regions in the world," he said. "Our mission is to tend and dress the land in a way that is beautiful and productive."
It sounds like pure poetry.
Want a taste of Elderslie Farm? Plan a visit or just check out some of their mouth-watering photos on their website, Facebook or Instagram.
You Might Like