Decorate a Rustic Farmhouse Christmas Tree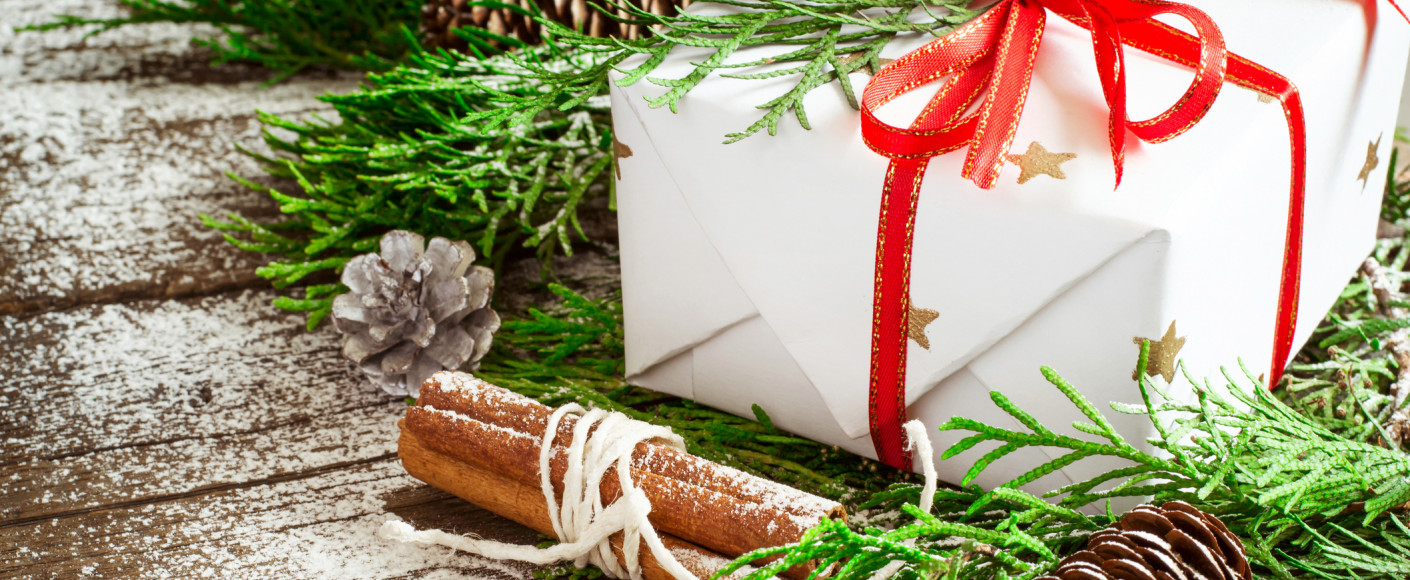 We love the holidays because something as simple as the first snowflake or a treasured ornament can conjure up a wealth of wonderful memories. For many, choosing and decorating a Christmas tree is a tradition held dear. 
If you're dreaming of a rustic farmhouse Christmas, there's no better way to celebrate than with a decorated cedar tree. Cedars grow very well in Kansas — ask any farmer or rancher who has spent countless hours trying to keep cedar trees out of his or her pasture! (While they look charming in your home during the holidays, they sap water and nutrients out of the ground that could otherwise be used to grow quality grass for cattle to graze on.) Chances are if you know someone with pasture ground, they would be more than happy to let you have the rural experience of choosing and cutting your own cedar tree. 
Of course, decorating a cedar tree is quite different from decorating an artificial tree, or even a spruce or pine. Cedar trees are not quite as full and their branches are more delicate. Make no mistake, though — there's nothing like the smell of a fresh-cut cedar to bring on holiday cheer. 

Here are some tips and ideas for decorating a cedar tree for the holidays:
Be sure to keep your tree well-watered. Cedars require a lot of water to keep from drying out and losing their needles.
Light it up! Whether you prefer white or colored bulbs, lights will enhance the look of your tree. And as long as you keep your tree watered, you shouldn't have any worries about using lights on your cedar tree — think LEDs for a cooler-temperature, energy-efficient option. 
Get creative with lightweight ornaments that won't weigh down branches. A few ideas include:

Tinsel 
Popcorn or paper-ring garlands 
Fabric or felt ornaments
Vintage doilies
Pinecones (left natural or with glittered-tips to mimic snow)
Cinnamon-dough ornaments (get the recipe here)

Use a burlap tree skirt or ribbon cascading from the top of the tree to add to the rustic look.
When you're ready to remove your cedar tree, wrap it up in an old bed sheet to keep as many needles as possible from ending up on your floor. 
Even if you've already decorated your "main" tree for Christmas, decorating a small cedar tree can make a fun craft project for your family over the holidays.
If you branch out and try something new this season, we hope you'll create memories to cherish in the years to come.
More Ideas for Holiday Cheer