Bon Bon!: A Locally Grown, Kansas Experience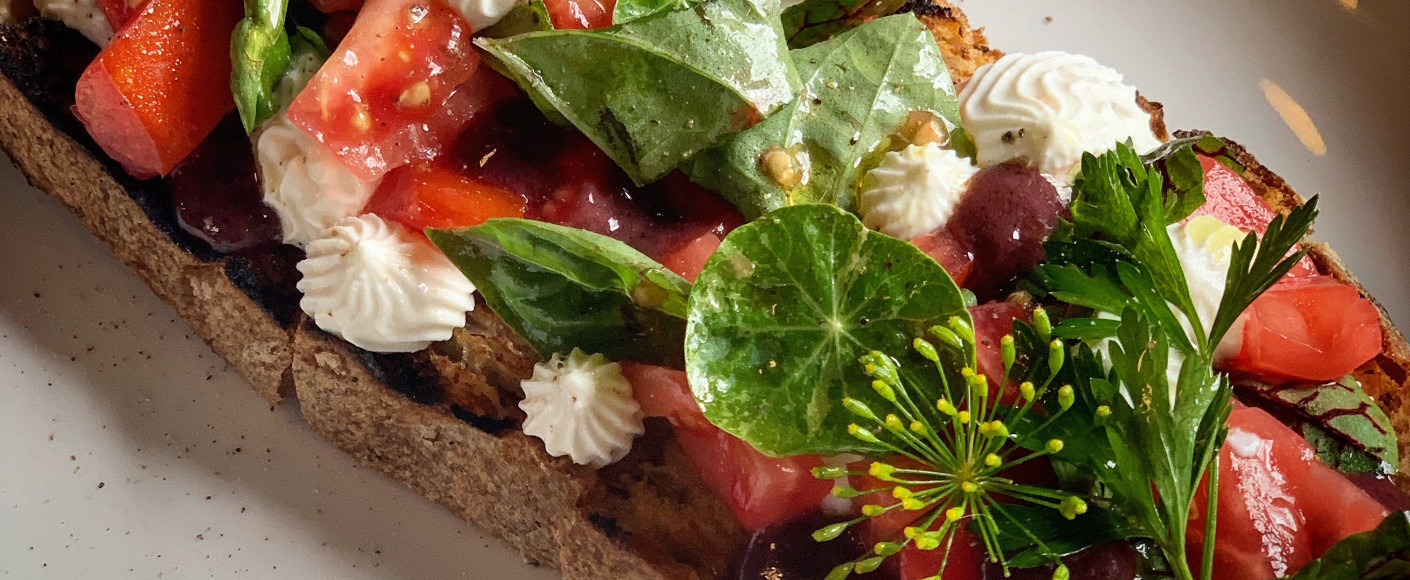 As with most great stories, the tale of Bon Bon!, a Lawrence eatery, begins with love. 
Codi and Simon Bates, owners, met and fell in love in Manhattan, making such a great team, they decided to tie the knot. Then, they REALLY got serious — they opened a restaurant together. 
After moving to Lawrence, the couple opened The Burger Stand in 2009 and have since added a second location in Topeka. Although this first brainchild was a hit, Codi and Simon felt there was something missing in the Lawrence restaurant landscape. 
This is where the story of Bon Bon! starts. Codi and Simon explored opening a different kind of restaurant, something that Lawrence had never seen. 
After extensive travel and research of other cities and their culinary offerings, the couple noticed there was always a dining experience that stuck out as unique or memorable. They wanted their restaurant to be that place. They wanted Lawrence residents to be excited to go out to eat and experience something different. 
So their second brainchild, Bon Bon!, was born.
Bon Bon! pushes the limits on traditional Midwestern fare. Yes, they still have steak and cheese fries on the menu, but they also offer items like tempura catfish and a specialty called okonomiyaki. Never heard of it? The dish is a savory pancake that features local pork belly, tempura scrap and a delightful blend of Japanese ingredients.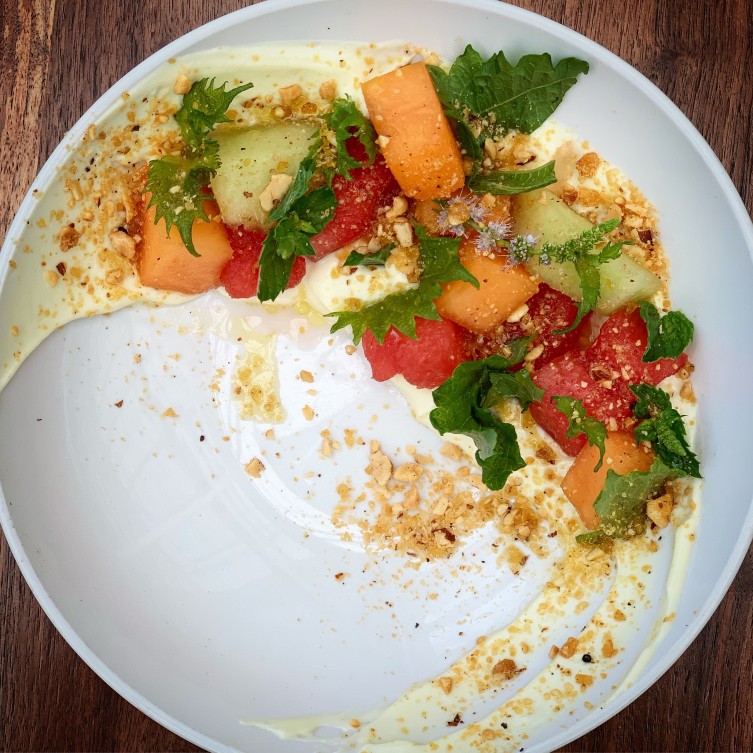 The menu is generous enough to provide options for everyone from the dad who never strays from a steak and potatoes meal to the adventurous eater (as you might have guessed by the okonomiyaki). 
Although it's become known for its anything-but-average menu, Bon Bon!'s community vibe is an equally important piece. Ryan Bowersox, general manager, takes great pride in that friendly feel. 
From gardening on her family's farm as a child, to being a member of the Bon Bon! team, food has always been a central theme of Ryan's life. However, her real skills lie in working with people. As general manager, she gets to cultivate the warm environment that Codi and Simon envisioned. 
"We really are a community. Bon Bon! is an inclusive space. We want to give the best service, but we also want to be more than hospitable — we want to be friends," she said. "There are little kids tottering around the patio who have been coming here since they were babies. We know our neighbors and love having them spend part of their day with us."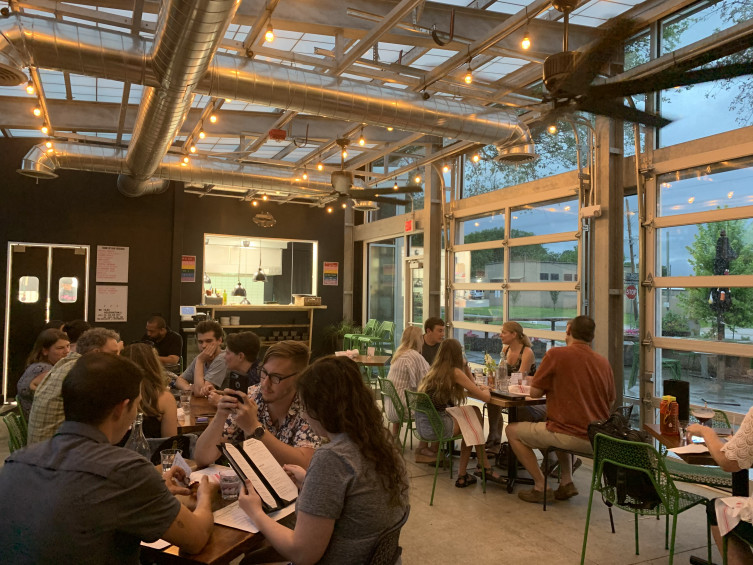 A major reason the neighbors want to hang around is the locally sourced ingredients. Featuring local flavors and farms was a no-brainer. 
"There's no other way," Ryan said. "We're an agricultural state and supporting the local economy fits perfectly with our philosophy."
Although they're serious about serving seriously good food, Ryan said playfulness is a big part of their vibe (remember the okonomiyaki?!). 
"There's a culinary shift taking place. If something is getting stale, if we've seen it done before, we want to experiment," she said. 
Whether experimentation includes preparing a dish differently or substituting new ingredients, Bon Bon! wants to ensure that creativity and delicious food are not mistaken for pretentiousness. 
"It's not always easy for people to get out. We want to be a safe place for people to try new things without breaking the bank. It's a down-to-earth operation," she said. 
Bon Bon! has been open since 2016 and remains the ideal mix of exciting and comfortable. Customers find the restaurant to be the perfect place to eat, chat and unwind. 
The tight-knit community and the owners' love for Lawrence means that Bon Bon! will probably be exclusive to the area, as Codi and Simon have no plans to expand the operation. 
"Without Lawrence, without these people, it just wouldn't be the same," Ryan said. 
If you'd like to experience this friendly, eclectic food and space for yourself, stop by the next time you're in Lawrence. They'd love to see you. 
Get to Know More Kansas Eateries