Grilled T-Bone Steaks with BBQ Rub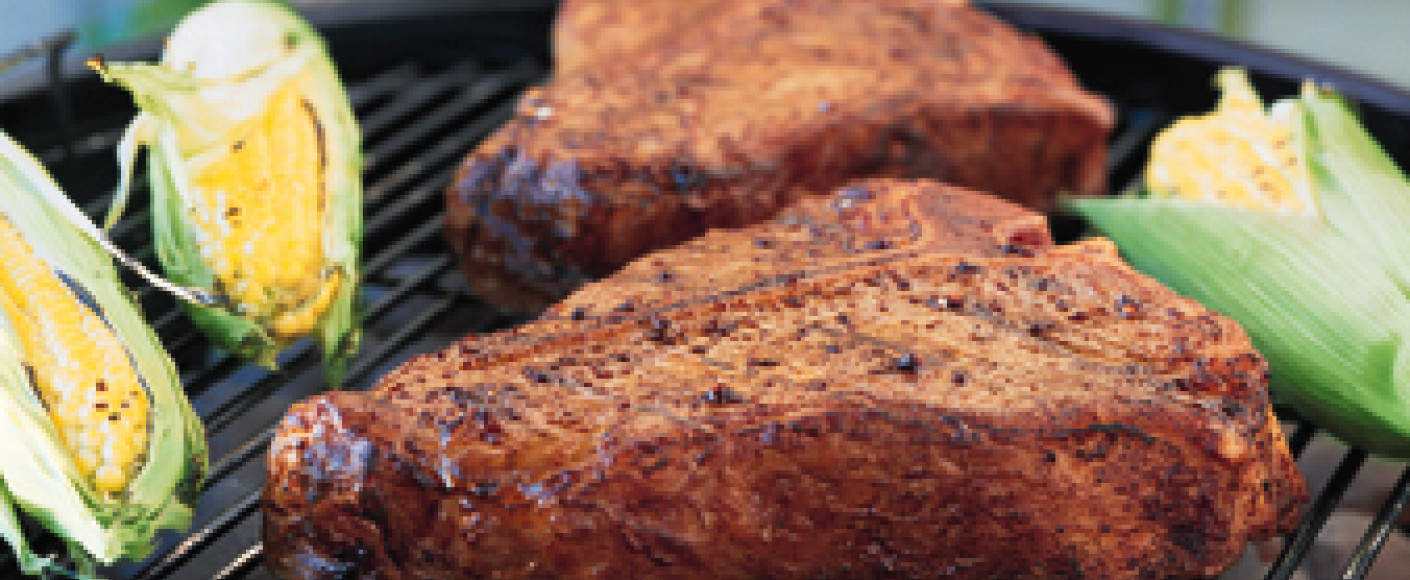 Simply put, this is beef at its best. A simple rub with chili powder, garlic and brown sugar adds a special touch.
On a specialized diet? This recipe works well for folks following a keto diet — and, of course, omnivores!
Ingredients
   2 to 4 beef T-Bone or Porterhouse steaks, cut 1 inch thick (about 2 to 4 pounds) 
    Salt 
BBQ Rub
    2 tablespoons chili powder 
    2 tablespoons packed brown sugar 
    1 tablespoon ground cumin 
    2 teaspoons minced garlic 
    2 teaspoons cider vinegar 
    1 teaspoon Worcestershire sauce 
    1/4 teaspoon ground red pepper 
Directions
Combine BBQ Rub ingredients; press evenly onto beef steaks. 
Place steaks on grid over medium, ash-covered coals. Grill, covered, for 11 to 16 minutes. For gas grills, cook over medium heat on preheated gas grill, for 15 to 19 minutes. Turn occasionally. This should give you a medium rare (145°F) to medium (160°F) doneness. Remove bones and carve steaks into slices, if desired. Season with salt, as desired.
Great Steak Recipes
---