Grilled Flat Iron Steak Greek Salad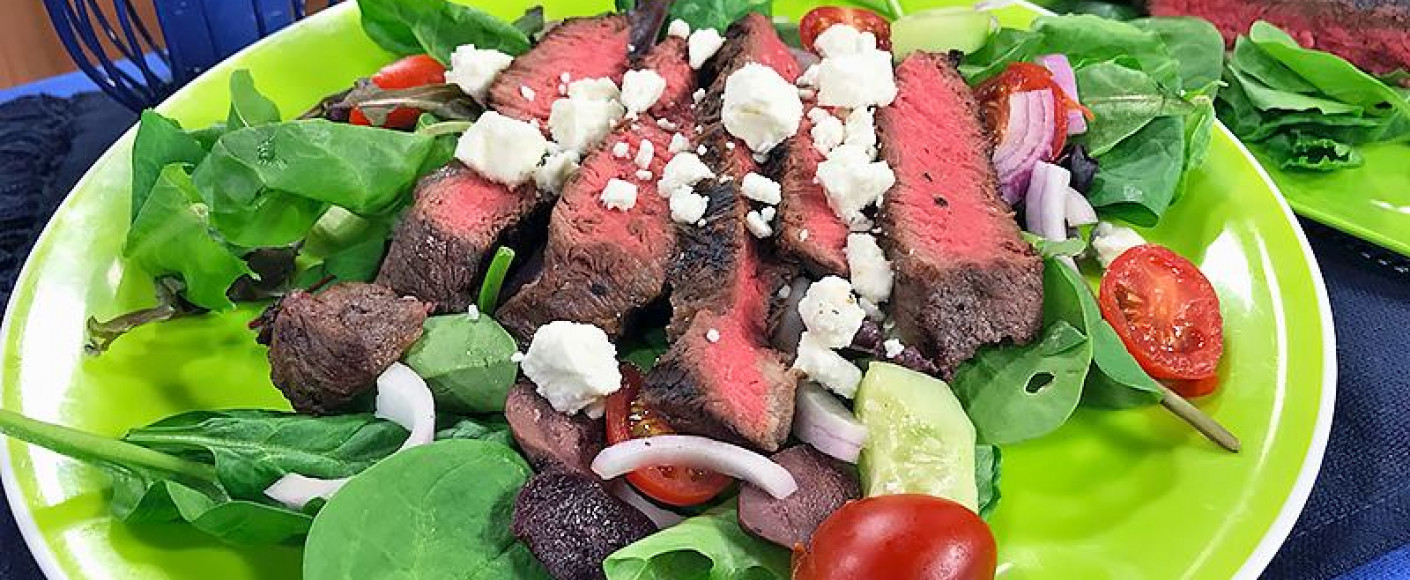 Bring a taste of the Mediterranean to your table with this fresh, delicious and healthy steak salad. It's the perfect thing for a light and flavorful meal, while still being hearty. Your taste buds will be saying "Opa!"
On a specialized diet? This recipe works well for folks following a keto, gluten-free or Mediterranean diet — and, of course, omnivores!
Ingredients
1 (8 ounces) flat iron steak
½ cup Greek vinaigrette dressing
6 cups mixed greens
½ cup black soybeans, rinsed
½ cup cherry tomatoes, halved
½ cup cucumber slices, halved
¼ cup red onion rings, halved
¼ cup Kalamata olives, pitted
¼ cup feta cheese crumbles
Directions
Place the steak in a resealable plastic bag with ½ cup of the dressing. Marinate for two hours in the refrigerator. 
Remove the steak from the marinade and discard any remaining marinade. Grill the steak to desired doneness.
Place the mixed greens in a large bowl and toss with black soybeans, cherry tomatoes, cucumber slices, red onion rings and Kalamata olives.
Place the salad mixture on serving plates. Carve the steak into thin slices across the grain, and place the slices on the salad. Top with feta cheese and serve with additional vinaigrette dressing, as desired.
More Great Steak Recipes
---