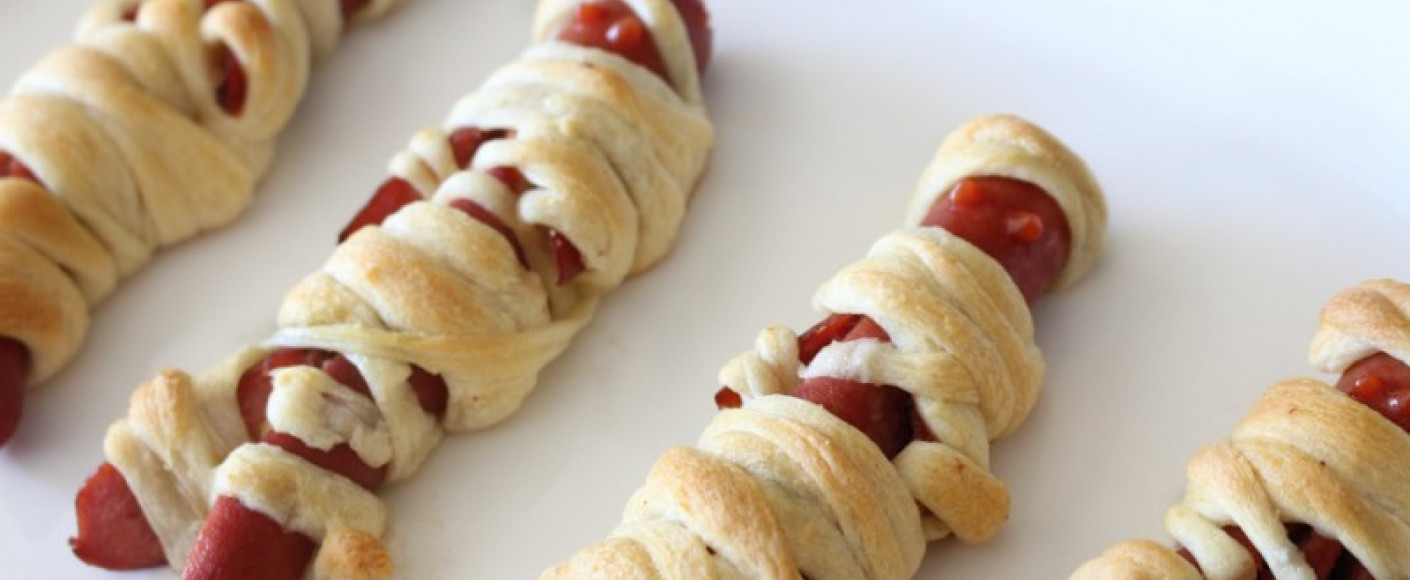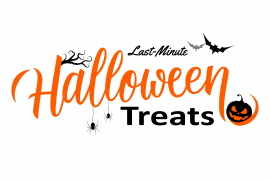 Have you checked your schedule lately? Does your kiddo have a Halloween party in their classroom that you've forgotten all about? Or maybe you just can't deal with a big to-do right now? No worries. We've got all the tricks you need to be crowned the "Best Treats of the Party" without a lot of fuss!
If you're the type of parent that loves to get some 'pinspiration' but usually winds up with a 'Pinterest Fail', we've got you covered with these cute and easy treats that won't trick you in the kitchen. Self-professed awful artist, bumbling baker and catastrophic cook Jordan Hildebrand (that's me!) is here to give you HONEST reviews for some of the most pin-worthy creations that you can make with items you may already have at home.
Check out my Facebook video below as I bring my reviews and baking trainwrecks right to your screen! Or scroll below for links to the featured treats. Ready? Follow along with the quick, supposedly easy treats.
Spooky Cinnamon Sugar Flour Tortilla Crisps
SimplyRecipes
.
We'll see how these bats turn out at the end of my Facebook Live! I will say that I have made these before and they have turned out lovely (as far as bats can) so I have high hopes for these this afternoon.
Yummy Mummies
Don't worry, this recipe isn't under wraps! You can find it at Pillsbury.
This is another recipe that I have done before and has turned out well, so I have more high hopes for these Mummy Dogs.
(I must confess, I have already made some so I can bring you some TV magic, and they were DELICIOUS.)
Cheese and Pretzel Broomsticks
These creative treats come from One Little Project! I was so excited when I found these because even in my barren refrigerator I ACTUALLY ALREADY HAD BOTH ITEMS. This is definitely key for a last minute treat! 
Spooky Milkshake
ghoulish ghosties
are dairy good!
Slippery, Slimey Bowl of Worms
Instructables
,  look SO GOOD that there has to be a catch! I'm nervously optimistic about this one, but in all honesty I think it'll be a trainwreck. 
It's a good thing you'll be laughing with me, not at me.... Right?
Pumpkin-ception Cake
SheKnows
. I have successfully made this cake before and people were in awe. However, I think today is not going to go so well. First of all, no where had a pumpkin cookie cutter (what do you mean that October 27th is too late to go Halloween shopping?!?!) so I had to settle for the bat cookie cutter that I used on the crisps.
Next, I couldn't find pumpkin bread mix at Dillon's. You know, it's only fall baking season!! I substituted yellow cake mix with a ton of orange food coloring, instead. Next, the bats didn't want to balance on their bottom tip, so I turned them upside down. (This move TOTALLY makes sense because bats hang from celings, right?) So, this isn't going to go well. It's going to be awful, but I wanted to share my mistakes in front of a bunch of people on the internet. Smart right? 
Creepy Shirley Temples
BoulderLocavore
and I can't wait to try them! I'm going to do mocktail and cocktail versions so the kiddos can have a delicious drink, but mommy can have her 'witches brew.'
These were inspired by the The Definitive Ranking of Treats (As compiled by a non-baker) series I wrote for the National Festival of Breads.
More Halloween Fun
---