Cinnamon Vanilla Energy Bites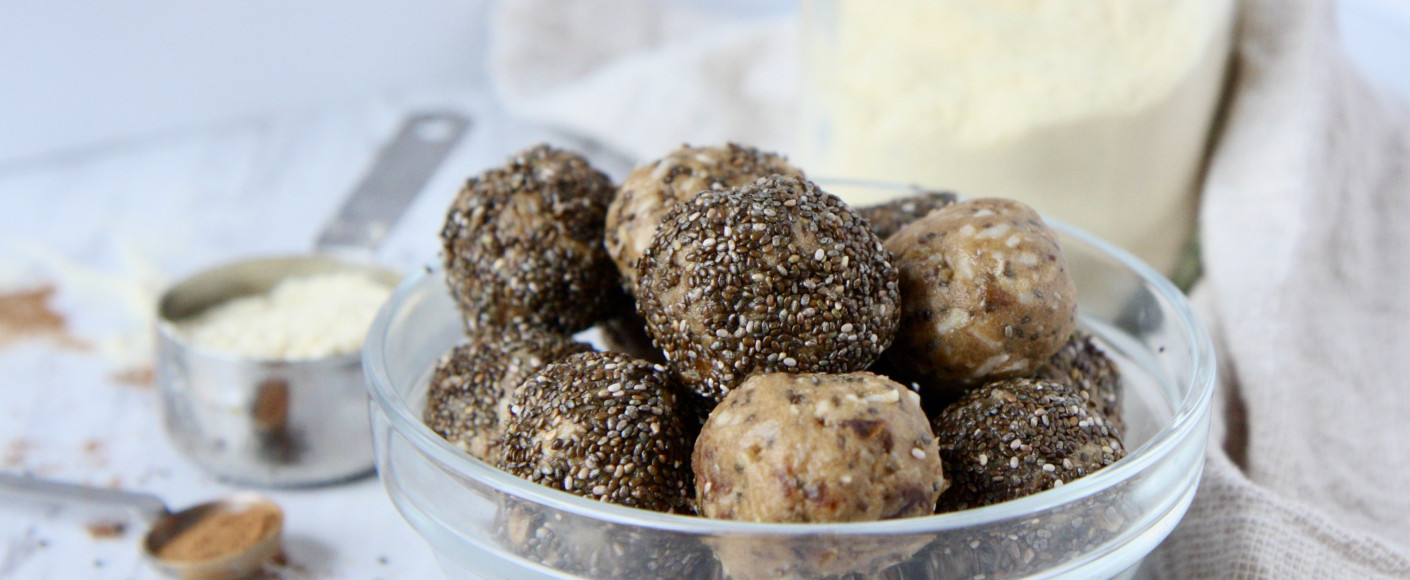 These wholesome energy bites are perfect for delicious and nutritious snacks on the go.
On a specialized diet? This recipe works well for folks following a plant-based (vegetarian), paleo, keto, gluten-free, dairy-free, low-carb, low-fat or DASH  diet — and, of course, omnivores!
Ingredients
1 cup pitted Medjool dates
1/3 cup vanilla whey protein powder
1 cup sunflower butter or substitute any nut or seed butter
1 cup unsweetened coconut flakes
2 tablespoons honey
2 tablespoons chia seeds, plus more for coating
1 teaspoon cinnamon
1 teaspoon nutmeg
Directions
Soak dates in warm water for 5-10 minutes until soft and able to mash easily. Drain water.
In bowl use masher to blend dates to a paste. There will still be larger pieces in the paste.
Add in sunflower butter, coconut flakes, honey, chia seeds, cinnamon and nutmeg, and mix well.
Fill a small shallow bowl with chia seeds. Scooped a rounded tablespoon of paste and roll into a ball using your hands.
Repeat with remaining paste. Let bites chill in refrigerator for 30 minutes before serving.
This recipe was provided by registered dietitian Ariel Johnston of The Tasty Balance in partnership with Midwest Dairy. You can find more dairy recipes here.
More Great Snack Ideas
---