10 Easy Homemade Pet Treat Recipes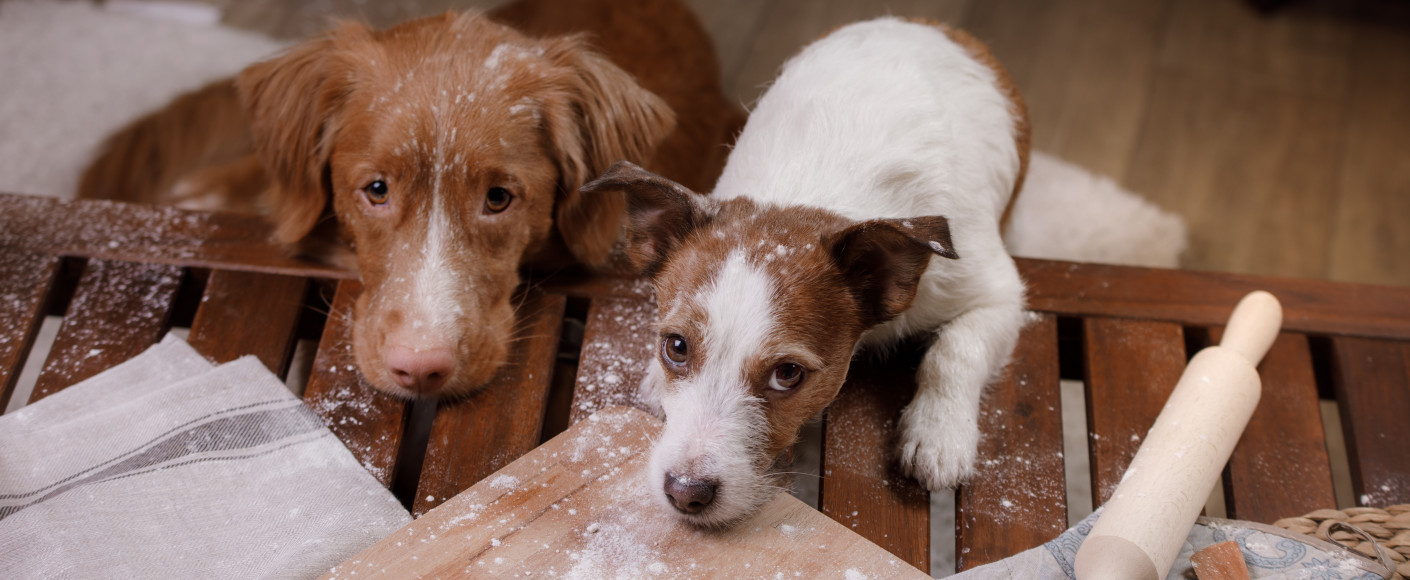 Responsible pet owners know to make sure their four-legged friends are well-fed, exercised, bathed regularly and up to date on their vaccinations. You don't want to overlook these tasks, of course, but it's important to maintain your focus on the one, most essential role of a pet parent: to spoil your dog or cat rotten!
Scratches, belly rubs, toys, walks … there are lots of ways to show your pet how much you appreciate them. But for most, nothing beats a tasty treat.
Sales of dog and cat treats in the United States have increased dramatically recently — by 20% in 2020 and 15% in 2021 — ultimately reaching more than $9 billion. According to the American Society for the Prevention of Cruelty to Animals, 23 million households added a cat or dog during the pandemic, and veteran pet parents found that more time at home translates into more opportunities to dole out snacks. The pet food industry is happy to supply this demand, cranking out popular staples along with a dizzying array of new choices in response to increased interest in health- and earth-conscious options (black soldier fly larvae jerky, anyone?). And for all types of treats, prices are on the rise.
While our pets are more than worthy of the best treats money can buy, you can easily make your own for a fraction of the cost. Homemade treats also have fewer dyes, preservatives and other additives, and are a safer option for pets with food allergies or sensitivities.
Baked Treats
You don't have to be an expert baker to succeed with these. The directions are simple and the ingredients are no-brainers!
Carrot and Catnip Kitty Cat Treats
Frozen Treats
These supercool recipes couldn't get any easier — just mix and freeze. You can buy a fun mold or just use an ice cube tray.
No-Bake Treats
Tasty, healthy pet treats don't have to be time- and labor-intensive. Both of these just need a little time in the refrigerator before they're ready to eat.
Peanut Butter Coconut Oil Dog Treats
No-Bake Healthy Cat Treats With Pumpkin & Turkey
Wheat-Free Treats
Some pets need to avoid wheat, which can cause itchy skin, ear infections and tummy trouble. Grain-free foods and treats can be pricey, so consider trying one of these options.
5-Ingredient Grain-Free Dog Treats
Homemade Grain-Free Tuna Cat Treats
Pet Beverages?!
Yes, beverages. A number of "dog beers" and "cat wines" are available for purchase, but you can craft your own "homebrew" for less. Doggie drafts and feline wine; who knew?
More Furry Fun
---